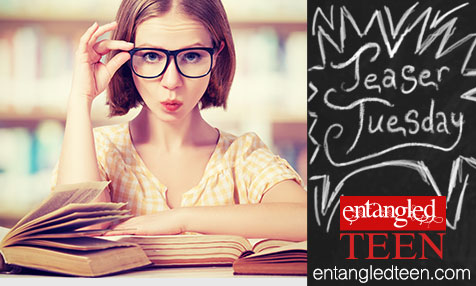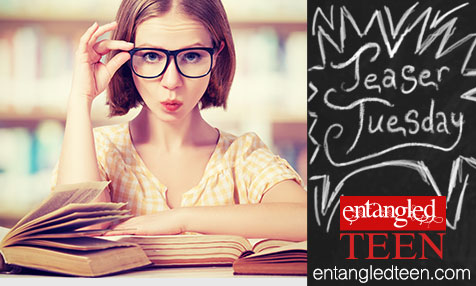 Don't miss today's Teaser Tuesday from The Secret to Letting Go by Katherine Fleet, which is available on Monday, February 1st!
She chewed on her lower lip, and her eyes flashed with uncertainty. "I want to ask you something, but I don't know if I should."

My stare held hers. "Just ask. I don't bite, you know."

"Okay." Her chest expanded with air, and then she blew it out. "Could you hold my hand?"

I frowned, and her face fell.

"I shouldn't have asked," she whispered.

I shook my head. "No. I don't mind," I lied. The truth was, holding hands with Clover Scott scared the heck out of me. "It was just…unexpected."

Her hand rested on the floor only inches from mine. I sucked in a breath. What was the big deal? I'd held hands with Morgan a hundred times. I closed the distance and caught her slim fingers between my larger ones. Her warm skin heated mine and tugged at something in my chest. Her fingers tightened their hold, and I forced myself to not pull away, to slow my pounding heart.

The song on the radio switched to something I recognized—"Me and Bobby McGee."Janis Joplin's raspy voice filled the small room. Next to me, Clover yawned.

I cleared my throat. "We should save our batteries and maybe get some sleep."

She nodded, so I turned off the flashlight. We both shuffled into a flat position on the floor, our fingers still linked. I tried to sleep, but as tired as I was, that small connection to Clover kept my eyes wide open. My thumb brushed across the edge of her palm, finding the calluses I thought I'd felt earlier—calluses like the ones I'd gotten the summer I helped Dad build the pool in our backyard. But why did Clover have them?

I rolled on my side and faced her. "If you're in some kind of trouble, you could tell me." The words came from someplace deep inside, some need to protect this strange girl.

Her grip tightened on my hand, then slowly relaxed. "You're a good person, Daniel Hudson. For some reason, you don't seem to believe that, but I do."

How could she know how I felt? It was like she possessed some supernatural ability to see the things I hid inside. The thought made me stiffen.

Eventually, her breathing deepened, but even after she'd fallen asleep, I continued to listen to the rush of wind outside our isolated world. Only later I realized…she'd never denied being in trouble. I could only imagine what that might mean.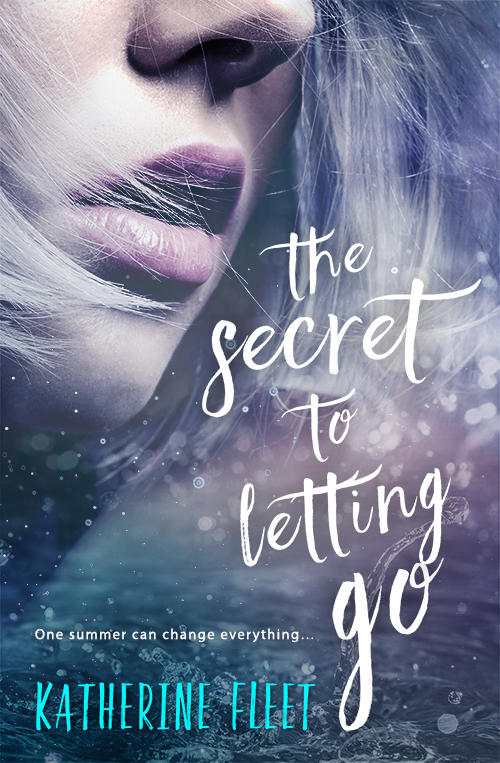 About The Secret to Letting Go:
One summer can change everything…

Haunted with guilt after his girlfriend's death, Daniel Hudson has no interest in committing to anyone. At the end of the summer, he'll be leaving Florida for a new start in college. If only he could avoid the mysterious new girl in town, who seems every bit as naive and eccentric as she looks. Trouble is, she's hard to ignore, with her beautiful piercing eyes, pitiful-looking dog, and unsettling tendency of finding trouble. 

Clover Scott lived her whole life off the grid and arrives on the Gulf coast in search of her grandparents. She never expected to nearly drown, or get caught in a hurricane, or fall in love with the boy who rescues her. Now, she has a chance to rewrite her life's story, to finally fit in somewhere, but Daniel wants answers about her past. When the police start asking questions about the disappearance of her parents, she must make a choice: go to jail or confess her secrets—even if they might destroy her chance at a happily-ever-after.
Want to read more? Pre-order The Secret to Letting Go now:
About Author