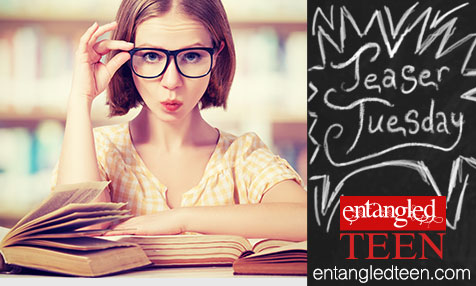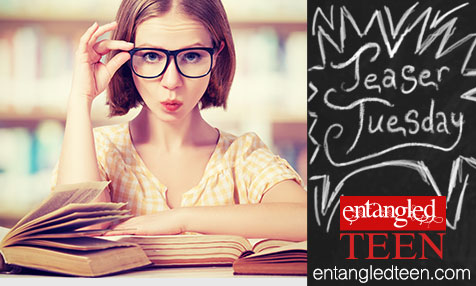 Don't miss today's Teaser Tuesday from The Girlfriend Request by Jodie Andrefski, which is available now!
He walked over to where I still sat at my desk. Only inches away, he reached out his hand toward me. My breath caught until he reached past me to the computer.

"You wanted to see the pictures, right? Here, I just finished uploading the rest of them so I can show you."

As I spun in my seat to look, his breath tickled the back of my neck when he leaned in, his arm reaching around me to click the mouse. Omigod, he smelled good.

He pulled my computer closer to the edge of the desk so he could reach it better.

Oh no. I'd been logged into Kelli's account when he came over. Kelli's account would be open on my computer.

Bam!

I slammed the lid back down before he had it fully open, almost taking off his thumb in the process.

"What the hell?" He snatched his hand back and stared at me like I'd suddenly sprouted a second head.

I blinked. And proceeded to blurt out the first thing I could think of.

"I was bra shopping and didn't want you to see."

It was his turn to blink.

Then he looked strangled, and a sound came out of his mouth that was somewhere between a snort, a laugh, and clearing his throat. "Excuse me?"

"Bras. I was shopping for bras. You know what a bra is." I crossed my arms in front of my chest defiantly. Bras? What the hell was I thinking?

This time it was a clear snort. "Yes, Em. I know what a bra is. Just seems kinda strange that you'd almost remove my fingers so I didn't see a picture of one on your computer."

I scrunched my face up, thinking hard. "Well, it's different when it's a bra for me. You know, one I'll be wearing." This was getting worse by the second.

He took a quick peek at my chest, then cocked his head and stared at me.

A flush rose in my neck as he continued to study me, while I talked about bras no less. I held his gaze, refusing to say more.

Finally, he gave in. "Okay, well how about we skip the pictures and watch the movie?" His lips twitched.

Jaw set, I refused to give in to the embarrassment. "Fine," I responded, trying to sound completely cool and collected. In reality, I was praying my plush lime carpet would swallow me whole and put me out of my misery.

He reached his hand out to help me up. Taking it, I allowed him to lead me over to the bed, where we both sat down. I scooted back and sat cross-legged, spine straight. Eli, on the other hand, leaned back into a mass of pillows, looking sexy as sin.

"So, what color bra was it?" He smirked.

I refused to rise to his bait. Instead, I folded my hands primly on my lap. "So what do you want to watch?"

He stretched out even more, his six-foot frame taking up a good part of the bed. His left leg brushed against my knee. I swallowed nervously, and cleared my throat.

Eli simply gave a slow grin.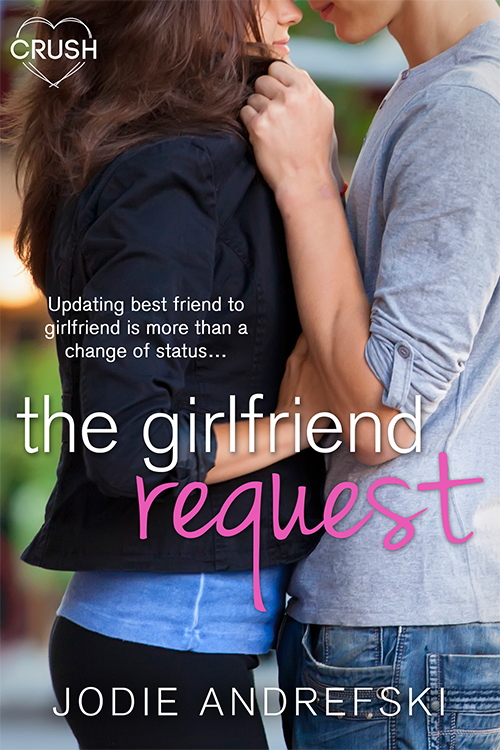 About The Girlfriend Request:
Updating best friend to girlfriend is more than a change of status…

Emma has been best friends with Eli since she moved to his neighborhood ten years ago. Tired of being cast in the role of the girl next door, Emma creates a fake Facebook profile in the hopes of starting an online friendship with Eli, which would hopefully lead to more. Like…way more. From friend request to In a Relationship–it all seemed so completely logical when she'd planned it.

Eli can't figure out what Emma is up to. He's pretty sure she's the one behind the Facebook profile, but then again, why would she do something so drastic instead of just admitting she wants to be more than friends? And who the heck is this new guy he saw her with? Eli starts to think that just maybe…he missed his chance with the girl next door.

Two best friends, one outlandish ruse. Their status is about to become way more than It's Complicated…

This Entangled Teen Crush book contains one fake Facebook profile, two best friends who secretly crave each other, and a dreaded sex talk with parents…boy crush in the room included. Pushing a relationship beyond the friend zone has never been so crazy…
Want to read more? Buy The Girlfriend Request now:
Amazon | B&N | iTunes | Kobo | Amazon.co.uk | Amazon.ca
About Author