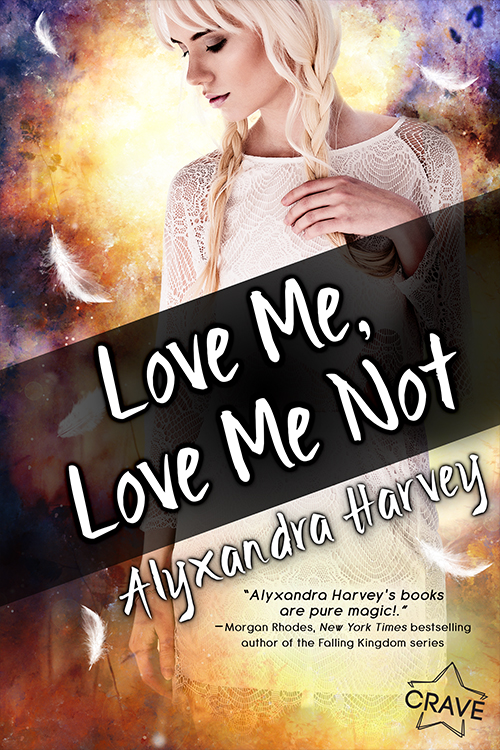 Let us know what you think of the cover for Love Me, Love Me Not by Alyxandra Harvey
Love Me, Love Me Not releases on February 22, 2016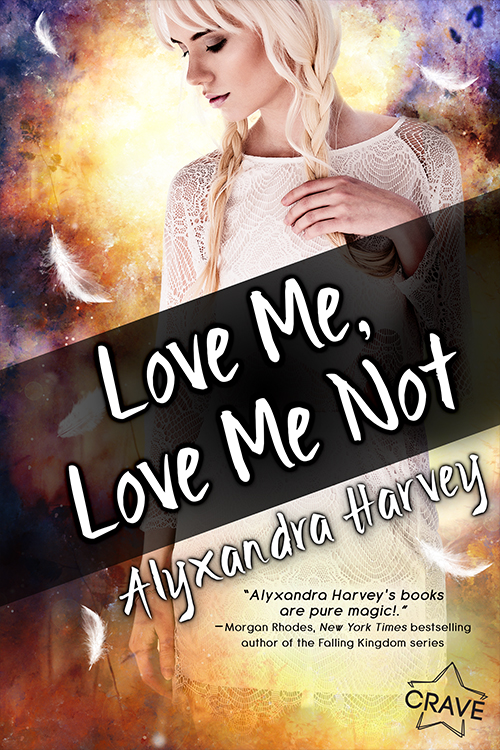 About Love Me, Love Me Not:
Dating isn't easy when you're in the middle of a blood feud. 

Anastasia Vila's family can turn into swans, but just once she'd like them to turn into responsible adults. 

After hundreds of years, they still cling to the blood feud with the Renard family. No one remembers how it started in the first place—but foxes and swans just don't get along. 

Vilas can only transform into their swan shape after they have fallen in love for the first time, but between balancing schoolwork, family obligations, and the escalating blood feud, Ana's got no time for love. The only thing keeping her sane is her best friend, Pierce Kent. 

But when Pierce kisses Ana, everything changes. 

Is what Pierce feels for her real, or a byproduct of her magic? Can she risk everything for her best friend? And when the family feud spirals out of control, Ana must stop the fight before it takes away everything she loves. 

Including, maybe…Pierce. 

This Entangled Teen Crave book contains language, violence, and lots of kissing. Warning: it might induce strong feelings of undeniable attraction for your best friend.
Want to Read More? Pre-order Love Me, Love Me Not Today!
Amazon | B&N | iTunes | Kobo | Amazon.co.uk | Amazon.ca | Goodreads
Learn more about Alyxandra Harvey:
About Author