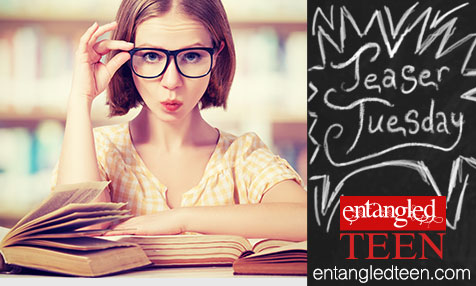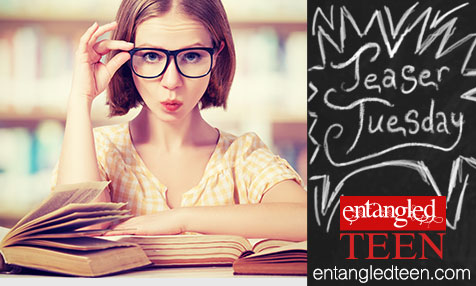 Don't miss today's Teaser Tuesday from Life After Juliet by Shannon Lee Alexander, which releases on Tuesday, July 5, 2016!
I'm not sure how long I've been back in school. I don't really do days anymore. Time is measured in pages. I've read 3,718 pages since Dad dropped me off on the first day. It's been 108,023 pages since Charlotte died. I've read 150 pages since I stepped on the bus this morning. It's been ten pages since I thought of Charlotte.

She's not coming back, and I don't know what else to do, so I keep turning the pages.

However long I've been back at Sandstone High, the advanced literature and composition teacher, Mrs. Jonah, informed me yesterday that I am no longer allowed to "sit like a bump on a log, reading books" in her class. I find this strange, but then, I don't understand the real world. I've given up trying to make any kind of sense of it. Today in class, I am sitting like a bump on a log, staring out the window.

Sandstone is a typical high school, unlike the fancy math and science school on the other side of town that Charlie graduated from last spring. It's the kind of building that's been pieced together—add a wing here, convert a gym there, dump mobile units here—throughout the decades as the town's population grew and it had to be quickly expanded. There's no one defining style. It's a mishmash. The kids who go here are also diverse, so it's not hard for me to fade into the background.

Lit and Comp is a junior course. The guidance counselor signed me up for it at the end of last year. She described it as a lively class full of opportunities for personal and artistic growth. In other words, it's my worst nightmare. I've decided growth is overrated.

Mrs. Jonah's classroom is long and narrow, with a wall of windows down the side. She's decorated the wide windowsill with spindly spider plants, stacks of books, empty vintage Coke bottles that catch the sunlight, and a bust of Sir Isaac Newton, which is strange since she's not a science teacher.

Mrs. Jonah raps on her desk now to get our attention. She stands and brushes invisible lint off her black pencil skirt. Tall and unafraid of wearing high heels, she towers over everyone in the school, even the basketball coach. Her pixie haircut and makeup are always perfect. She's the most with it human I've ever seen.

"Time's up," she says. "Please, pass your quizzes forward."

I've been done with my quiz for what would have been about twenty pages, if reading were still allowed in Lit class. I pass my paper to the boy in front of me. He runs his hand through his choppy black hair and smiles. His lips are chapped, and the smiling pulls the raw skin too tight. It makes me wince. I instantly feel bad, because I remember this guy.

Max. He was in Mr. Bunting's World History class with Charlotte and me last year. He was the only student at Sandstone who spoke directly to me after Charlotte died. He came right up to me in history, cleared his throat so I'd look up from my book and said, "Sorry for your loss."

I remember I got up and left the room. It was either that or start crying.

He's still looking at me now. I should say something, something nice, like "Thank you for your condolences." Instead, I look out the window again.

Max sighs, soft like the riffle of book pages, as he turns around and passes our quizzes forward. I'm used to that sound. It's the sound of my father when I refuse to put my book down and come join my mother and him. The sound of my mother when she realizes I've been listening to the book characters in my head instead of her. Lately, I'm really only safe lost in the pages of a book. Outside, in the real world, it's like I'm walking around with no skin. Everything hurts.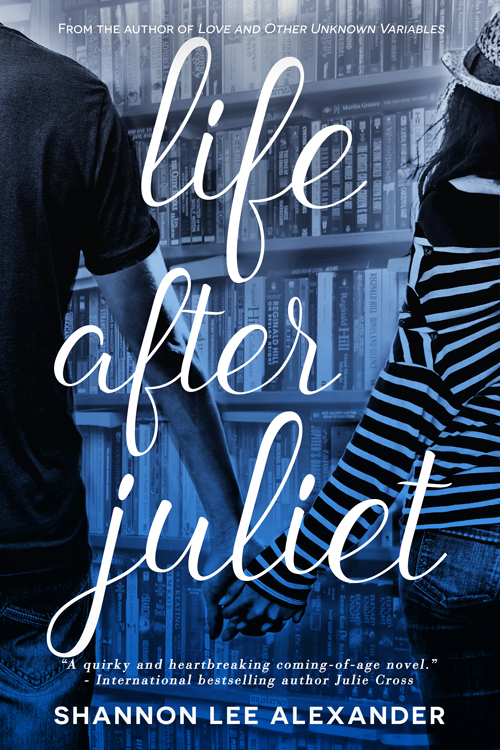 About Life After Juliet:
Becca Hanson was never able to make sense of the real world. When her best friend Charlotte died, she gave up on it altogether. Fortunately, Becca can count on her books to escape—to other times, other places, other people…

Until she meets Max Herrera. He's experienced loss, too, and his gorgeous, dark eyes see Becca the way no one else in school can.

As it turns out, kissing is a lot better in real life than on a page. But love and life are a lot more complicated in the real world…and happy endings aren't always guaranteed.

The companion novel to Love and Other Unknown Variables is an exploration of loss and regret, of kissing and love, and most importantly, a celebration of hope and discovering a life worth living again.
Want to Read More? Pre-order Life After Juliet Today!

About Author