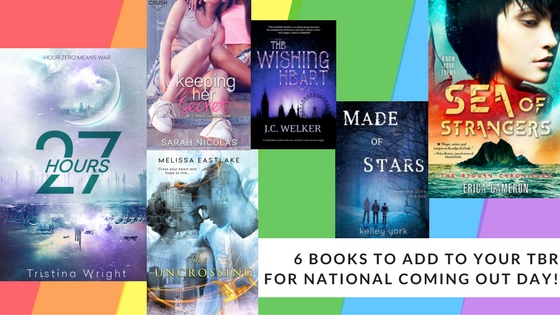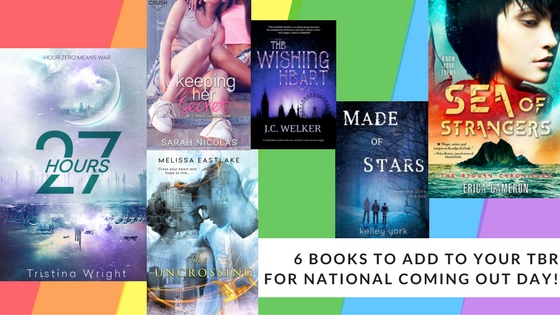 6 Books to Add to Your TBR For National Coming Out Day!
Did you know that today is National Coming Out Day, or that it is a day created to raise awareness for the civil rights in the Lesbian, Gay, Bisexual, Transexual, Queer, Intersex, and Asexual communities? Well, if you didn't now you do, and we thought that there couldn't be a better day to promote several of our YA titles in which people in the LGBTQIA+ community are in among the main characters.
Whether you're out, using National Coming Out Day to come out, or are an ally, why not add one, or even better, all six of these books to your TBR?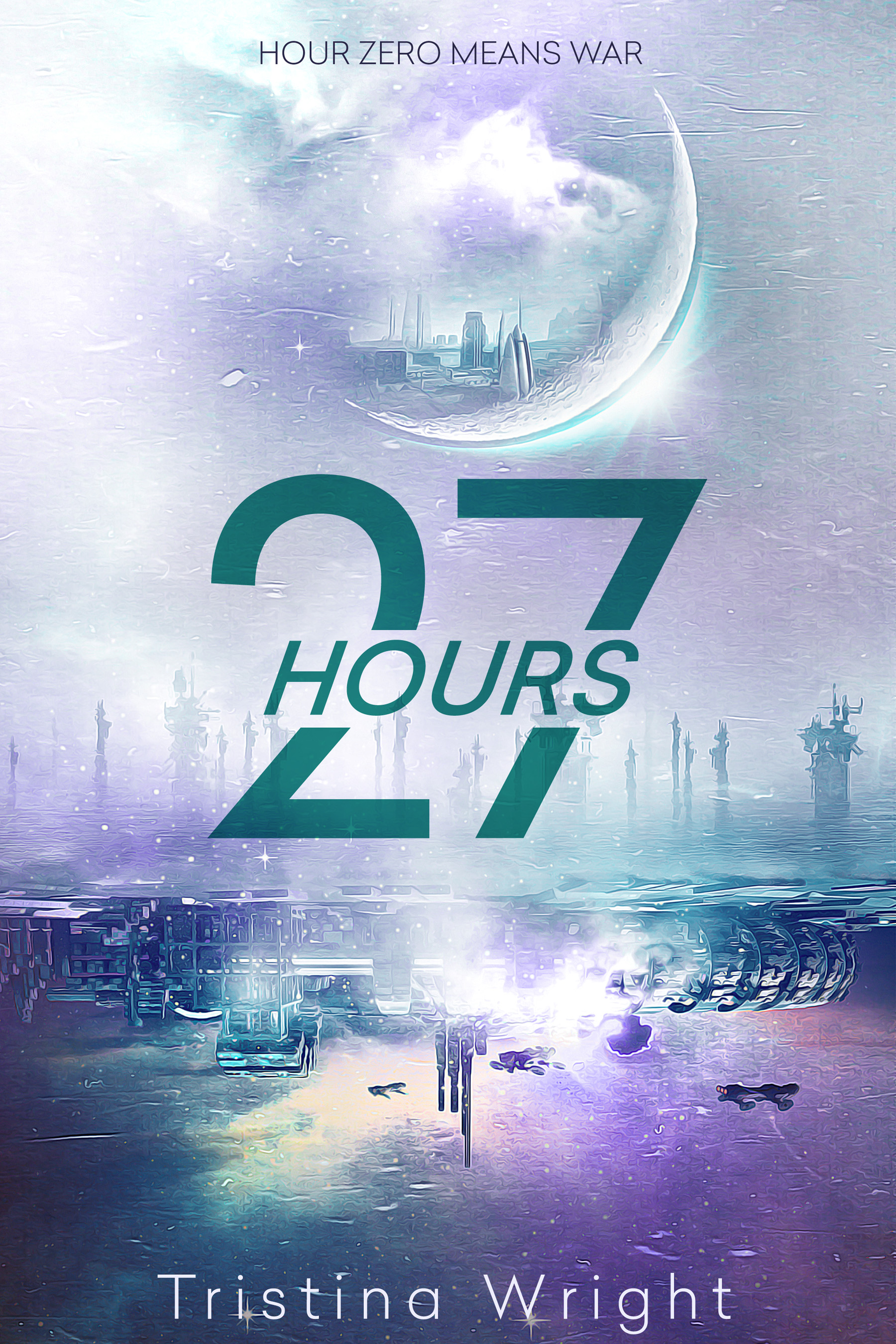 27 Hours (The Nightside Saga, #1) by Tristina Wright: Last week, on October 3rd, Tristina Wright's debut novel released in North America, and we can't be more excited. This novel has been generating buzz for a year with bloggers, bookstagrammers, booktubers, authors, trade reviewers, and the reader community as a whole, and has been featured on Vogue, Book Riot, Bustle, YA Interrobang, LGBTQ Reads, Queership, Autostraddle, and more, in part because it has four POVs – all of whom are part of the LGBTQIA+ community – as well as additional characters who are part of the community as well. Whether you're hoping to find bisexual, gay, pansexual, trans, asexual, or non-binary characters in your next YA read, you'll be pleasantly surprised by the breadth of representation here. And of course, there are several romances, including one between two teen boys and one between a teen girl and a teen trans character to swoon over. As the author is bisexual, this is also an #OwnVoices book.
About 27 Hours: 
Rumor Mora fears two things: hellhounds too strong for him to kill, and failure. Jude Welton has two dreams: for humans to stop killing monsters, and for his strange abilities to vanish.
But in no reality should a boy raised to love monsters fall for a boy raised to kill them.
Nyx Llorca keeps two secrets: the moon speaks to her, and she's in love with Dahlia, her best friend. Braeden Tennant wants two things: to get out from his mother's shadow, and to unlearn Epsilon's darkest secret.
They'll both have to commit treason to find the truth.
During one twenty-seven-hour night, if they can't stop the war between the colonies and the monsters from becoming a war of extinction, the things they wish for will never come true, and the things they fear will be all that's left.
27 Hours is a sweeping, thrilling story featuring a stellar cast of queer teenagers battling to save their homes and possibly every human on Sahara as the clock ticks down to zero.

Want to read more? Purchase 27 Hours (The Nightside Saga, #1) by Tristina Wright today!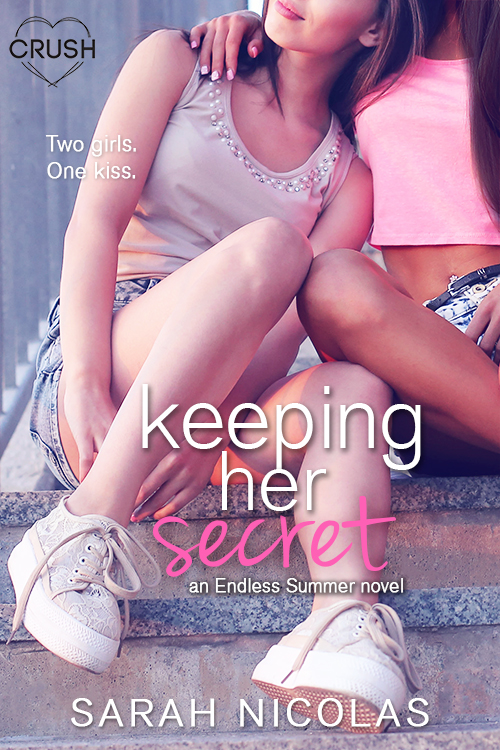 Keeping Her Secret (Endless Summer) by Sarah Nicolas: Last summer, we published our first F/F romance on the Crush line, and it is amazing. It has all the gushy, romantic moments you expect to find in Crush title, told from the alternating POVs of both main characters, but instead of being centered on a teen boy and girl, the two main characters are Riya Johnson, a biracial teen who is an out bisexual, and Courtney Chastain, a girl who has been dating guys ever since a kiss she shared with Riya years ago freaked her out, but over the course of the novel, she becomes increasingly more comfortable with expressing her lesbian identity and eventually, coming out.
Highlights for LGBTQIA+ readers are a frank discussion about what bisexuality is and isn't and the fact that while there isn't any super steamy scenes on the page, it is very clear that Riya and Courtney's relationship is more than hand holding and sharing chaste kisses.
About Keeping Her Secret: 
The last person Riya Johnson expected to run into at her new summer camp is Courtney Chastain—her childhood best friend and the girl who broke her heart after a secret, mind-blowing, life-altering kiss. She definitely didn't expect to be sharing a bunk bed with her for four long weeks.
Courtney has what every girl wants—she's beautiful, rich, and the object of every boy's desire at Camp Pine Ridge. Too bad none of them make her feel an iota of what Riya's kiss did all those years ago. But Courtney needs to uphold appearances at all costs—even if it means instigating an all-out prank war with Riya as her main target.
Neither girl can stop thinking about the other…but that doesn't mean they can give up past hurts and take a chance on a future together.
Disclaimer: This Entangled Teen Crush book contains drinking, sexual situations, and a fairy-tale romance sure to make your heart melt.

Want to Read More? Purchase Keeping Her Secret (Endless Summer Series) Today!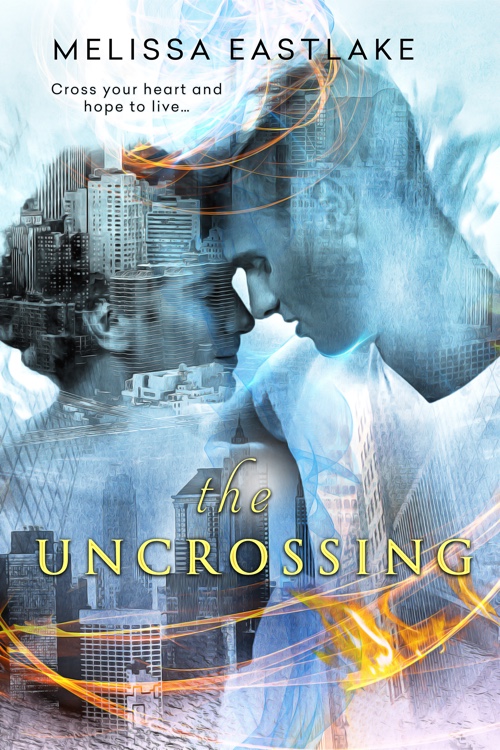 The Uncrossing by Melissa Eastlake: On October 2nd – yes, last week was a good day for LGBTQIA+ reads at Entangled – we published a M/M retelling of Rapunzel in an NYC run by a magical mob. If you love The Mortal Instruments series are looking for another epic love story between two male characters, then we can't say enough good things about Luke and Jeremy from Melissa's debut novel, The Uncrossing. Luke is capable of uncrossing any curse he comes upon that is until he comes face to face with the fairytale like curse that is weighing over Jeremy. While they knew each other as kids, Luke and Jeremy become better acquainted when Jeremy's family, the Kovrov brothers, hire him to uncross several curses for them. Of course, with Jeremy being related to Luke's employers, their relationship is completely forbidden, which might make it all the more tantalizing.
Beyond the swoony romance between Luke and Jeremy, we loved that there are other out, male, bisexual characters who make an appearance in this world.
About The Uncrossing: 
Luke can uncross almost any curse—they unravel themselves for him like no one else. So working for the Kovrovs, one of the families controlling all the magic in New York, is exciting and dangerous, especially when he encounters the first curse he can't break. And it involves Jeremy, the beloved, sheltered prince of the Kovrov family—the one boy he absolutely shouldn't be falling for.
Jeremy's been in love with cocky, talented Luke since they were kids. But from their first kiss, something's missing. Jeremy's family keeps generations of deadly secrets, forcing him to choose between love and loyalty. As Luke fights to break the curse, a magical, citywide war starts crackling, and it's tied to Jeremy.
This might be the one curse Luke can't uncross. If true love's kiss fails, what's left for him and Jeremy?

Want to read more? Purchase The Uncrossing by Melissa Eastlake today!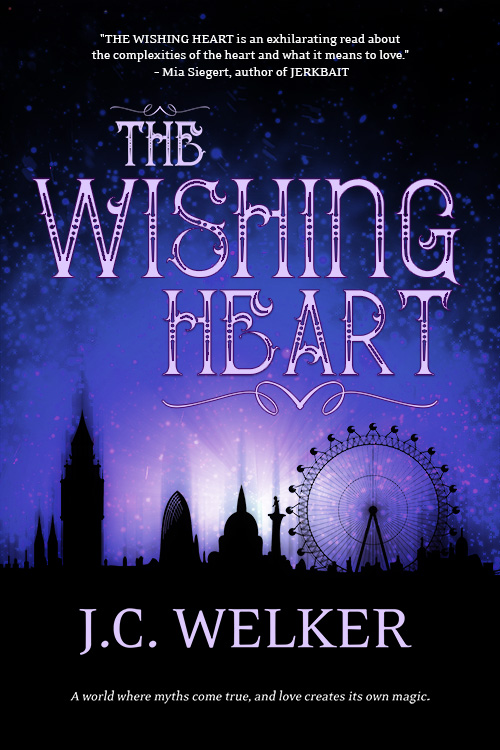 The Wishing Heart by J.C. Welker: On May 1st, 2017, we published our second F/F romance, but this time it was by debut author J.C. Welker and rather than share a cute, contemporary novel, it is a contemporary fantasy set in a magical version of London. Beyond the main characters, Rebel, who is a thief with a failing heart and Anjeline, a jinni who was trapped inside a jewel-encrusted vase that Rebel stole. Over the course of the novel, Rebel does everything she can to give Anjeline her freedom…even if that means risking her own heart.
Beyond the LGBTQIA+ themes in this book, readers will be happy to know that there are tons of paranormal creatures in this book, the author donated some of her royalties to an LGBTQIA+ charity, and that she is an out member of the LGBTQIA+ community, meaning this is another #OwnVoices novel.
About The Wishing Heart: 
With a book in her bag and a switchblade in her pocket, Rebel's been thieving her way through life while hoping for a cure to fix her ailing heart.
But when the bejeweled vase she just tried to hawk turns out to be a jinni's vessel, Rebel gets lost to her world and dragged within another. Now every magical being in the city wants the vase for himself.
Thrust into a game of cat and mouse in a world she never knew existed, Rebel must use her uncanny skills to find a way to free Anjeline the Wishmaker.
But wishes have consequences. And contracts. Anjeline's freedom could unravel a love like Rebel has never known, or it could come at the cost of Rebel's heart…

Want to read more? Purchase The Wishing Heart by J.C. Welker today!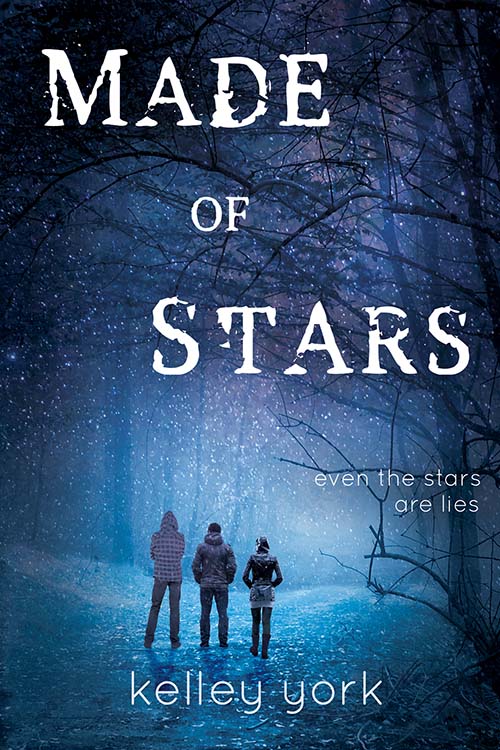 Made of Stars by Kelley York: One of the first books we ever published on the Entangled Teen line was Kelley York's psychological thriller, Made of Stars. The LGBTQIA+ themes in the novel aren't the main focus of the book, but we think it makes it perfect for fans of Caleb Roehrig's critically-acclaimed novel, Last Seen Leaving and his forthcoming 2018 novel, White Rabbit. Whether you've read either of Roehrig's novels, have them on your TBR, or are a fan of Kelley York's other novels, including Other Breakable Things, which she wrote with her wife, Rowan Altwood, we highly suggest picking up Made of Stars.
About Made of Stars: 
When eighteen-year-old Hunter Jackson and his half sister, Ashlin, return to their dad's for the first winter in years, they expect everything to be just like the warmer months they'd spent there as kids. And it is—at first. But Chance, the charismatic and adventurous boy who made their summers epic, is harboring deep secrets. Secrets that are quickly spiraling into something else entirely.
The reason they've never met Chance's parents or seen his home is becoming clearer. And what the siblings used to think of as Chance's quirks—the outrageous stories, his clinginess, his dangerous impulsiveness—are now warning signs that something is seriously off.
Then Chance's mom turns up with a bullet to the head, and all eyes shift to Chance and his dad. Hunter and Ashlin know Chance is innocent…they just have to prove it. But how can they protect the boy they both love when they can't trust a word Chance says?

Want to read more? Purchase Made of Stars by Kelley York today!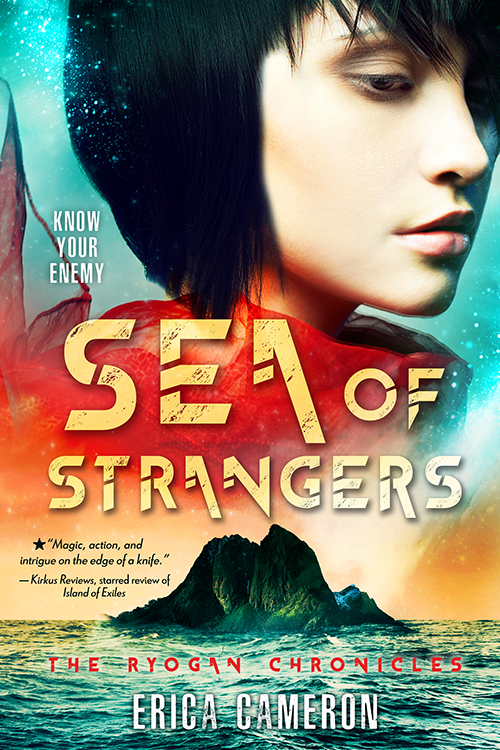 Sea of Strangers (The Ryogan Chronicles, #2) by Erica Cameron: Earlier this year, we published Island of Exiles, book #1 in The Ryogan Chronicles. This YA fantasy received a starred review from Kirkus Reviews and depicts a world in which LGBTQIA+ identities, especially bisexual identities, are the norm, which makes us urge you to pick it up before Sea of Strangers releases on December 5th, 2017. Again, this isn't a coming out book. The main character Khya is an out bisexual teen girl who has had relationships with characters across the gender spectrum in the past, and who has friends who identify as asexual, nonbinary, and other frequently left behind identities. This is, in large part, because the author identifies as asexual and always includes asexual characters in her novels, so people like her will see themselves represented in books.
Sea of Strangers follows the same characters as they continue their quest to find Khya's brother, but also introduces new characters and love interests. One other thing of interest to LGBTQIA+ readers and their allies with regard to this series is the fact that monogamy and finding a lifelong partner is not the norm and only a select few members of the society depicted ascribe to it. This means that polyamory is also depicted in this series in a respectful way.
About Sea of Strangers: 
Know your enemy if you want to survive…
The only way for Khya to get her brother back alive is to kill Varan—the immortal ruler who can't be killed. But not even Varan knew what he was doing when he perverted magic and humanity to become immortal.
Khya's leading her group of friends and rebels into the mountains that hold Varan's secrets, but if risking all their lives is going to be worth it, she has to give up everything else—breaking the spell that holds her brother captive and jeopardizing her deepening relationship with Tessen, the boy who has been by turns her rival and refuge since her brother disappeared. Immortality itself might be her only answer, but if that's where Khya has to go, she can't ask Tessen or her friends to follow.

Want to read more? Purchase Sea of Strangers by Erica Cameron today!
Have you added any of these titles to your TBR?
About Author