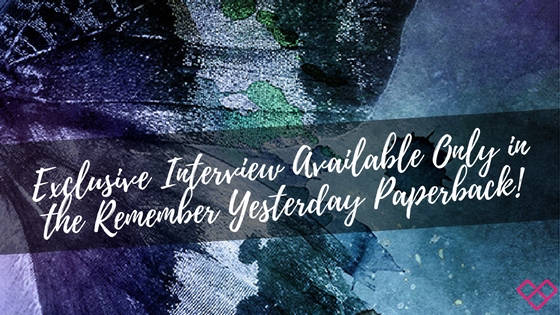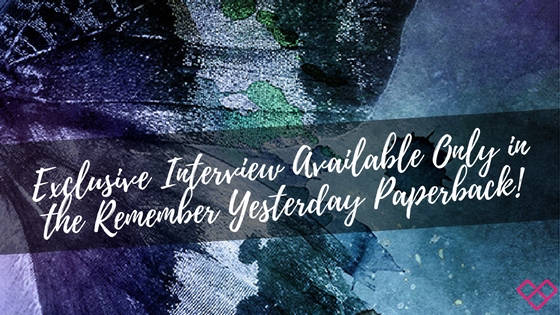 Exclusive, Never-Before-Seen Interview Available Only in the Remember Yesterday Paperback!
We have the exclusive never-before-seen interview between NY Times bestselling authors and best friends, Pintip Dunn and Brenda Drake in the Remember Yesterday paperback edition. NY Times bestselling author, Brenda Drake, has penned some of our favorite books, including the Library Jumpers series, Fated series on our Crave line, and the upcoming Crave book, Thunderstruck. Another one of our favorites  is NY Times bestselling author, Pintip Dunn, who became a NY Times bestselling author with the first book in the Forget Tomorrow series, Forget Tomorrow, which is also a 2016 RITA® Winner for Best First Book!
We love our Entangled Teen readers so much that we wanted to share the extra portions of the interview that didn't make it into the book as our gift to you.
Brenda: This world has many cool techy details. How much research did it take to come up with this well-formed world or did it just come from your brilliantly creative mind?
Pintip: I have a secret weapon. Danielle Meitiv is a close friend, and she is a brilliant scientist as well as a fantastic writer. I usually go to her and say, "Hey, Danielle, I need this to happen in my book," and then she helps me come up with a scientifically plausible way to make it work.
Brenda: I think I need me a Danielle. And speaking of scientific stuff, what gadget from Remember Yesterday do you wish you owned?
Pintip: Well, you know me and food. I would love to own a Meal Assembler. Pop in a tray, and presto, the Assembler will dispense the most delicious, gourmet meals. They might even have eel or shrimp heads, which I know are your favorite, Brenda.
Brenda: I knew this would be your answer. And I would bribe Tanner to fix your Meal Asembler to only dispense food I like.
Pintip: You just want an excuse to get up close and personal with Tanner.
Brenda:  Speaking of characters, the characters in your series receive a memory from their future self. What memory would you send seventeen-year-old Pintip?
Pintip: It would be you and I drinking Captain Crunch milkshakes on your birthday! Just kidding. I mean, that would be awesome to know that I had such a good friend waiting for me in the future, but my true memory would be when Nora Roberts presented me with the RITA award for Best First Book. That may have been the most surreal moment of my life, and I will remember it forever.
Brenda: There is no better memory than that Captain Crunch milkshake! It should be illegal. And I have to admit, meeting Nora Roberts would come close. There's talk of psychic links in Remember Yesterday. Is there someone in your life that you feel psychically linked to (like me *wink*)?
Pintip: Well, there have been three occasions in my life where I met a person…and instantly became friends with him or her. It's so weird, but it's like the first moment we exchanged words, there was this connection where I knew we were destined to be friends. I've told you before, Brenda, but you're one of these three people.
Brenda: I felt that spark, too! It was friendship at first sight. Remember Yesterday has such an intricate plot with fun scientific details and thrilling twists. What was the hardest scene for you to write?
Pintip: Hmmm, I'm not sure if there was any one scene that was a degree of magnitude harder than the others. Can I tell you the scene where I cried the most? Without spoiling anything (I hope!), it's the scene where Jessa and her mom talk in the last third of the book…and Jessa realizes that what she's believed all her life isn't true after all. Do you know what scene I'm talking about?
Brenda: Yes! I bawled during that scene. It was so raw and my heart really ached for Jessa. Which brings me to, between Callie from Forget Tomorrow, Jessa from Remember Yesterday, and Olivia from Seize Today, who are you most like? I think I know, but I'm keeping mum to see if I'm right.
Pintip: I'm the most like Callie. And Jessa, of course, is my little sister, Lana. What's interesting is that between the two, I think I like Jessa more, and Lana likes Callie more — maybe because those are the traits that we value in each other. But the total absolute truth is…Olivia might be my favorite heroine of all. (Shhhhh! I don't think I'm supposed to admit that.)
To read the final interview between Pintip and Brenda, remember to pick up the paperback copy of Remember Yesterday. Also, want more between Pintip and Brenda? We'll be doing the same interview in reverse in the Guardian of Secrets paperback that's publishing soon so stay tuned for that.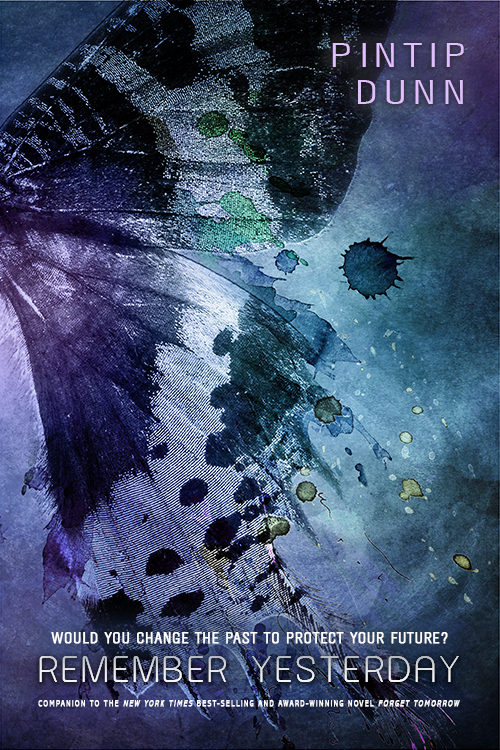 Sequel to the New York Times bestselling novel, Forget Tomorrow!

Sixteen-year-old Jessa Stone is the most valuable citizen in Eden City. Her psychic abilities could lead to significant scientific discoveries—if only she'd let TechRA study her. But after they kidnapped and experimented on her as a child, cooperating with the scientists is the last thing Jessa would do.

But when she discovers the past isn't what she assumed, Jessa must join forces with budding scientist Tanner Callahan to rectify a fatal mistake made ten years ago. She'll do anything to change the past and save her sister—even if it means aligning with the enemy she swore to defeat.
Forget Tomorrow series books by NY Times bestselling author Pintip Dunn:
Before Tomorrow
Forget Tomorrow
Remember Yesterday
Seize Today
Want to Read More? Order Remember Yesterday Paperback Today!

---
About the Author: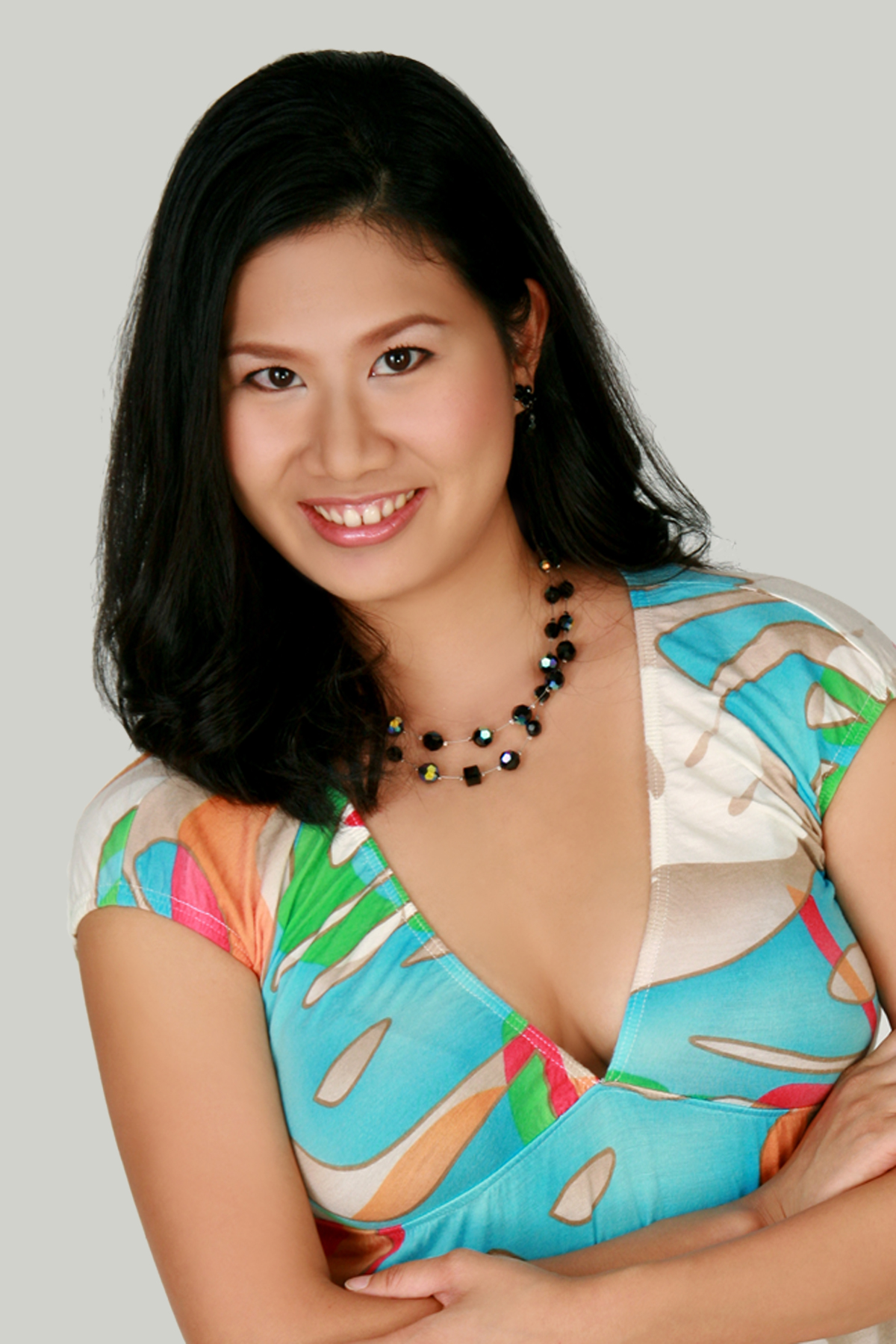 Pintip Dunn is a New York Times bestselling author of YA fiction. She graduated from Harvard University, magna cum laude, with an A.B. in English Literature and Language. She received her J.D. at Yale Law School, where she was an editor of the YALE LAW JOURNAL. Pintip's debut novel, FORGET TOMORROW, won the RWA RITA® for Best First Book. In addition, it is a finalist for the Grand Prix de l'Imaginaire, the Japanese Sakura Medal, and the MASL Truman Award. THE DARKEST LIE was nominated for a Romantic Times Reviewers' Choice Award. Her other books include REMEMBER YESTERDAY, the novella BEFORE TOMORROW, and GIRL ON THE VERGE. She lives with her husband and children in Maryland. You can learn more about Pintip and her books at www.pintipdunn.com 
Find Pintip Dunn Online:
Website | Twitter | Facebook | Instagram | 
Goodreads' Author Page | Entangled Publishing
About Author