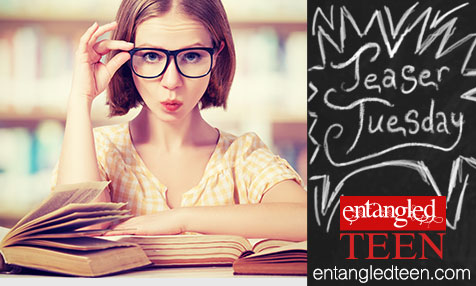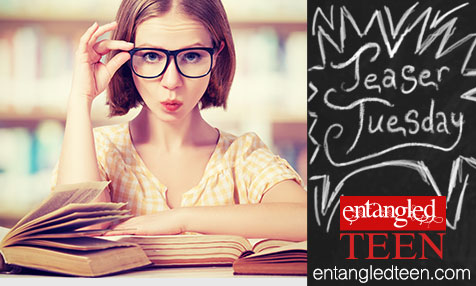 Don't miss today's Teaser Tuesday from Not Okay, Cupid by Heidi R. Kling, book #1 in the High School Heartbreakers Series, which is available now!
I tried to breathe. And I almost succeeded. But then I heard the bell ring. Which meant one thing.

The time of day I was dreading most.

The caf. The now-horrid place where the pieces of my heart lay broken in a pile on the floor. Could I really go back in there? Well, yeah. I would. Because as much as Jay and Kimmy had hurt me, I wasn't going to eat my lunch in the bathroom stall the way people do in teen movies.

I would eat normally, and then leave I would proudly.

And then I'd cry later, when no one was around to hear me or comfort me.

It was a solid plan.

(As long as I didn't puke.)

But as soon as I rounded the corner, I smelled the caf and almost tossed up the nothing I'd had for breakfast. Emotional distress was the most painful kind. I'd take the flu, hell, I'd take malaria over this.

My eyes fell on the two of them, Jay and Kimmy. It wasn't like yesterday.

They didn't look happy.

They looked distraught. Guilty. Guiltily distraught. Their heads were close together, and they were talking seriously. People were looking at them and starting to notice me. A hush grew over the caf as people connected the dots. They'd gotten a scene yesterday, and they'd likely get another one today. I could almost hear the virtual popcorn popping in their heads as they lay in wait, light bulging eyes crocodiles on riverbanks waiting for the innocent to put themselves in danger.

"Don't worry, Baze," a low familiar voice breezed into my ear. "I got this."

"Felix?" I blinked, a warm comfort melting into my belly in such a fast rush that it made me gasp.

He looked me dead-on, his eyes vibrant with mischief. "It's the perfect revenge, Baze. I cooked it up last night. You have to play along, though."

"Play along?" I could barely speak, never mind play along. Play along with what?

"You'll see."

That warm comfort turned cold. "Oh God. I don't like the sound of this."

"Trust me, Baze."

I nodded. Not sure why I nodded, but I nodded.

Trust me, Baze.

Felix grabbed my hand and pulled me through the gasping crowd.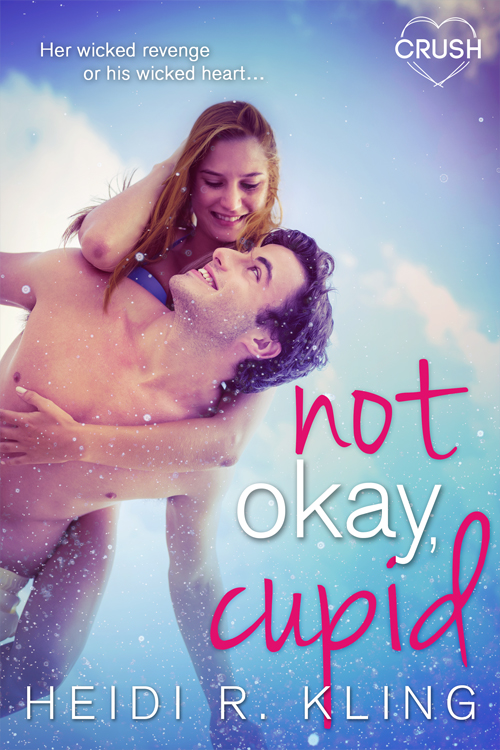 About Not Okay, Cupid:
Her wicked revenge, or his wicked heart…

Hazel McCallister loves her life. Perfect grades. Perfect best friend. Perfect boyfriend. Until her perfect boyfriend cheats on her with her perfect best friend. Now Hazel's in free fall—until her best friend's brother, Felix, gives her the perfect idea. Reclaim her power by taking revenge on her cheating ex.

Felix James loves his life. Casual relationships. Loads of surfing. He's as drama-free as they come. But he can't stand by when his sister steals her best friend's boyfriend, and the dude insists it was Hazel's fault. So Felix vows to help turn Hazel into a girl her ex can't resist—so then she can break his heart.

With an alliance in place, Hazel's revenge is all but assured. But with each piece of payback, she feels a stronger attraction to Felix, even though revenge will turn her into a girl Felix could never be with. And soon Hazel has to make an impossible choice: revenge…or Felix, the boy who's stolen her heart.

WARNING! This book contains betrayal, revenge, and that most tempting vice of all, the bad boy you know you can't have.
Want to read more? Buy Not Okay, Cupid (High School Heartbreakers, #1) now:
About Author