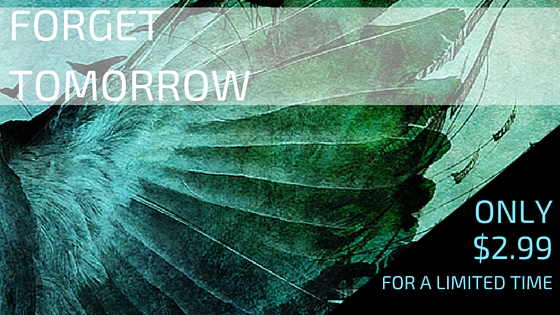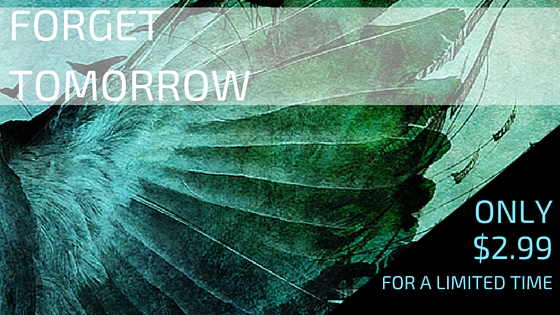 If you #NeedMoreSciFi, Entangled TEEN has got you covered!
If you need to feed your eReader with some hot, new YA Sci-Fi, then there is no better place to look than at Pintip Dunn's debut novel, Forget Tomorrow right now. I mean, seriously…for only $2.99, you can get the book that has everyone – from Kirkus and BuzzFeed to USA Today and School Library Journal – talking.
But you don't have to take our word for it. See for yourself what they're saying:
"This gripping read is sure to have you on the edge of your seat." — Farrah Penn, BuzzFeed.com
"Debut YA author Pintip Dunn's Forget Tomorrow delivers a page-turner full of adventure and danger. The story's creative premise – receiving your future memory at 17 years old – provides enough what ifs to amp up the action in each chapter with the suspenseful race-against-time theme." — Michelle Monkou, USA Today 
"There's a whirlwind of plot in this novel […] There's also an abundance of mystery [.] A YA adventure with ethereal prose and appealing characters." — Kirkus Reviews
"VERDICT: Recommended for avid dystopian fans." — Jane Hebert, School Library Journal
If Forget Tomorrow sounds like the kind of book you want to read or you've had it on your TBR since it released on November 3, 2015, then now is definitely not the time to wait. Click on over to your fave eBook retailer to get the first book in the Forget Tomorrow Trilogy for the great price of only $2.99 now because—trust me—this is a deal, you won't want to miss!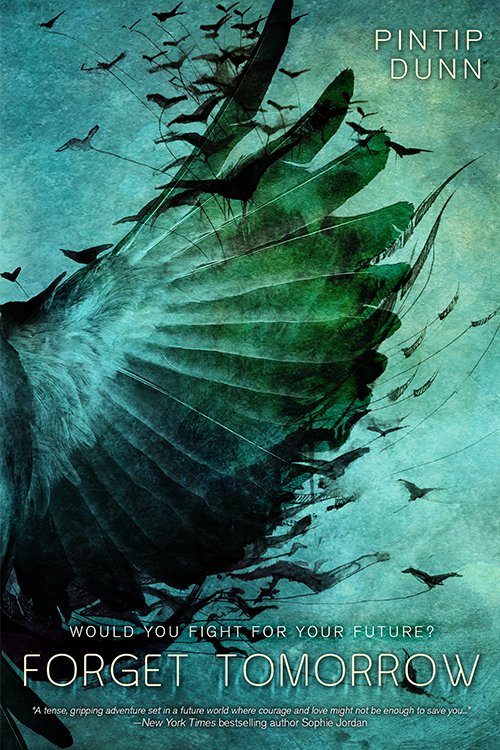 About Forget Tomorrow (Forget Tomorrow, #1):
Imagine a world where your destiny has already been decided…by your future self.

It's Callie's seventeenth birthday and, like everyone else, she's eagerly awaiting her vision—a memory sent back in time to sculpt each citizen into the person they're meant to be. A world-class swimmer. A renowned scientist.

Or in Callie's case, a criminal.

In her vision, she sees herself murdering her gifted younger sister. Before she can process what it means, Callie is arrested and placed in prison. The only person who can help is her childhood crush, Logan, a boy she hasn't spoken to in five years.

Logan breaks her free, but can she trust him? He's almost the same boy she remembers, but now he's a whole lot hotter. And he's got his own past to deal with. Callie's falling for him, fast, but she soon learns he has secrets of his own. Secrets that mean they can never be together.

Now, Callie's on the run not only from the government, but also from her fate. If she wants any hope of a future with Logan, she must first find a way to protect her sister from the biggest threat of all—herself.
Want to read more? Get Forget Tomorrow for only $2.99 for a limited time only:
About Author