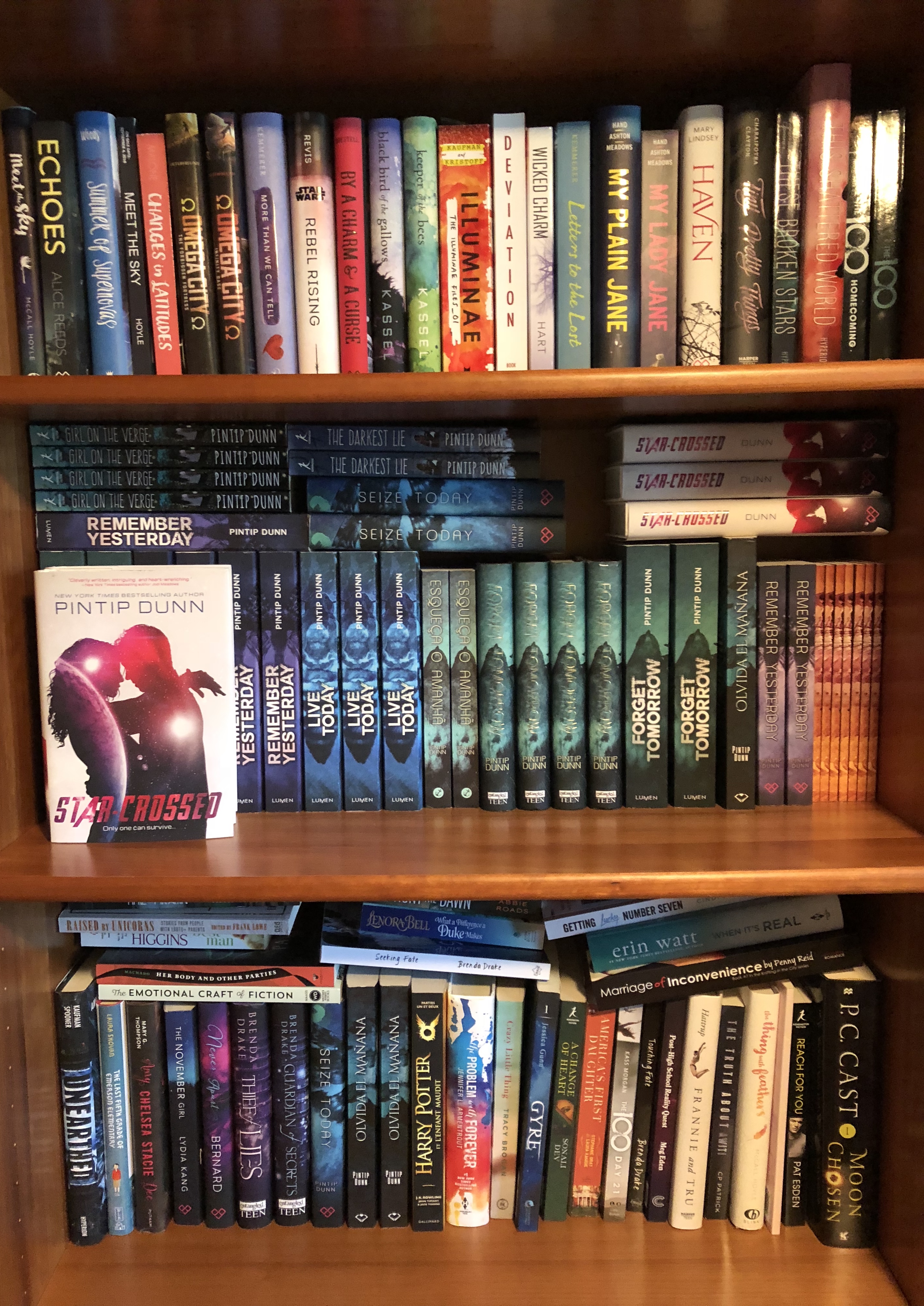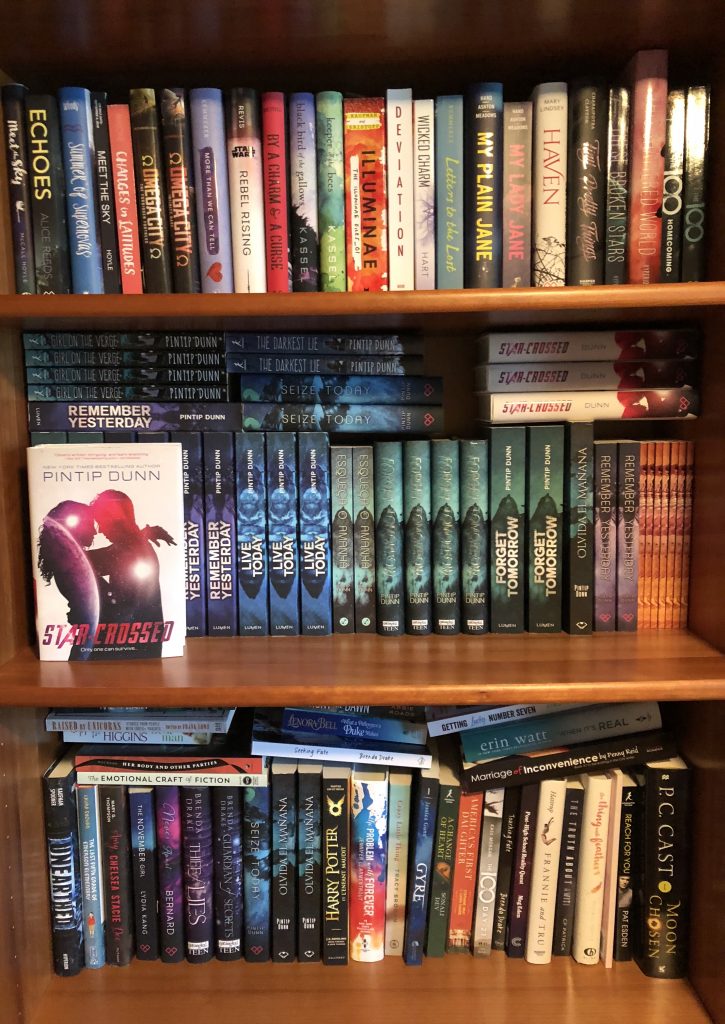 In 2010, I read THE HUNGER GAMES, and it changed my life. After skipping around from genre to genre, I knew that I had finally found a home for my voice in the Young Adult category. Except…I had never really read YA before. Not a problem. In the next 3 or 4 months, I proceeded to read SIXTY YA novels. Not only did I become well-versed enough in the genre to start writing my first YA novel, FORGET TOMORROW, but my book shelf also groaned under the weight.
That was the moment that I switched to e-books, and these days, I read the vast majority of my novels on my kindle. There are four main exceptions to this rule, pictured here:
My own novels, including my latest release, STAR-CROSSED
Books written by my dear friends
Books that I blurb
Books that I purchase at a signing or event
I hope you enjoy my Book Shelfie!
-Pintip
*****
Be sure to get Pintip's latest release onto your shelf 🙂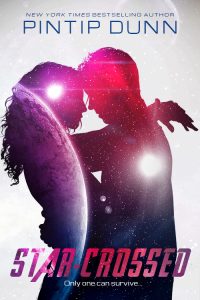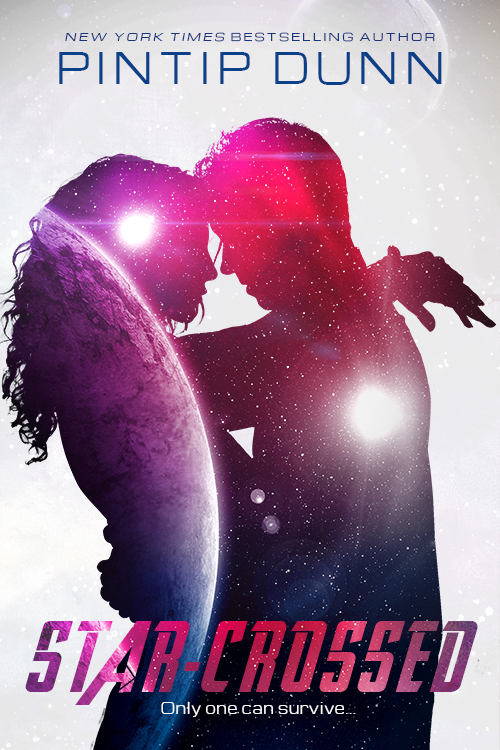 Princess Vela's people are starving.
Stranded on a planet that lacks food, Vela makes the ultimate sacrifice and becomes an Aegis for her people. Accepting a genetic modification that takes sixty years off her life, she can feed her colony via nutrition pills. But her best friend is still getting worse. And she's not the only one.
Now the king is dying, too.
When the boy she's had a crush on since childhood volunteers to give his life for her father's, Vela realizes her people need more than pills to survive. As tensions rise between Aegis and colonists, secrets and sabotage begin to threaten the future of the colony itself.
Unless Vela is brave enough to save them all…
About Author