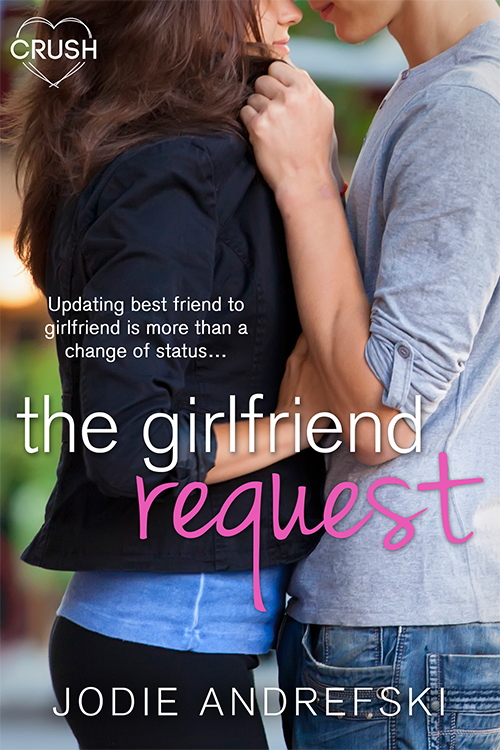 We are so excited to share this new release today!
About the book:
Updating best friend to girlfriend is more than a change of status…

Emma has been best friends with Eli since she moved to his neighborhood ten years ago. Tired of being cast in the role of the girl next door, Emma creates a fake Facebook profile in the hopes of starting an online friendship with Eli, which would hopefully lead to more. Like…way more. From friend request to In a Relationship–it all seemed so completely logical when she'd planned it.

Eli can't figure out what Emma is up to. He's pretty sure she's the one behind the Facebook profile, but then again, why would she do something so drastic instead of just admitting she wants to be more than friends? And who the heck is this new guy he saw her with? Eli starts to think that just maybe…he missed his chance with the girl next door.

Two best friends, one outlandish ruse. Their status is about to become way more than It's Complicated…

This Entangled Teen Crush book contains one fake Facebook profile, two best friends who secretly crave each other, and a dreaded sex talk with parents…boy crush in the room included. Pushing a relationship beyond the friend zone has never been so crazy…
Want to read more? Buy The Girlfriend Request now:
Amazon | B&N | iTunes | Kobo | Amazon.co.uk | Amazon.ca | Goodreads
Upcoming Book Signings & Events:
1/19/2016: Fantasy Romance Facebook Party with Heidi R. Kling and Brenda Drake @ 8-10 pm EST (5-7 pm PST)
Giveaway:
About the book:
Her wicked revenge, or his wicked heart…

Hazel McCallister loves her life. Perfect grades. Perfect best friend. Perfect boyfriend. Until her perfect boyfriend cheats on her with her perfect best friend. Now Hazel's in free fall—until her best friend's brother, Felix, gives her the perfect idea. Reclaim her power by taking revenge on her cheating ex.

Felix James loves his life. Casual relationships. Loads of surfing. He's as drama-free as they come. But he can't stand by when his sister steals her best friend's boyfriend, and the dude insists it was Hazel's fault. So Felix vows to help turn Hazel into a girl her ex can't resist—so then she can break his heart.

With an alliance in place, Hazel's revenge is all but assured. But with each piece of payback, she feels a stronger attraction to Felix, even though revenge will turn her into a girl Felix could never be with. And soon Hazel has to make an impossible choice: revenge…or Felix, the boy who's stolen her heart.

WARNING! This book contains betrayal, revenge, and that most tempting vice of all, the bad boy you know you can't have.
Want to read more? Buy Not Okay, Cupid (High School Heartbreakers, #1) now:
Upcoming Book Signings & Events:
1/19/2016: Fantasy Romance Facebook Party with Jodie Andrefski and Brenda Drake @ 8-10 pm EST (5-7 pm PST)
2/5/2016: Book Launch & Signing at Kepler's Books (Menlo Park, CA) @ 7:00 pm PST
Giveaway: