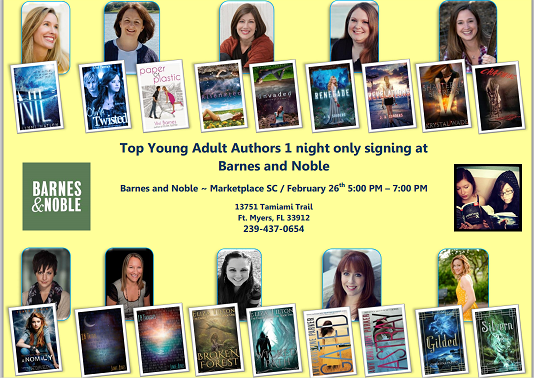 Entangled Teen lovers, join authors, Vivi Barnes (Olivia Twisted and the February 2015 release of Paper or Plastic) and Tonya Kuper (Anomaly) on 2/26/15 from 5-7 pm. Details below:
at 5:00 pm
Barnes and Noble Marketplace SC
13751 Tamiami Trail
Ft. Myers, FL 33912
Morgan and Fallon of Seeing Double in Neverland will be offering tickets into three raffles for every book purchased that night to win awesome YA prizes and moderating the book signing as well. The event starts at 

5:00

 and will run for about two hours. 
 For more information, check out the event page at https://www.facebook.com/events/1035134629845431/
About Author