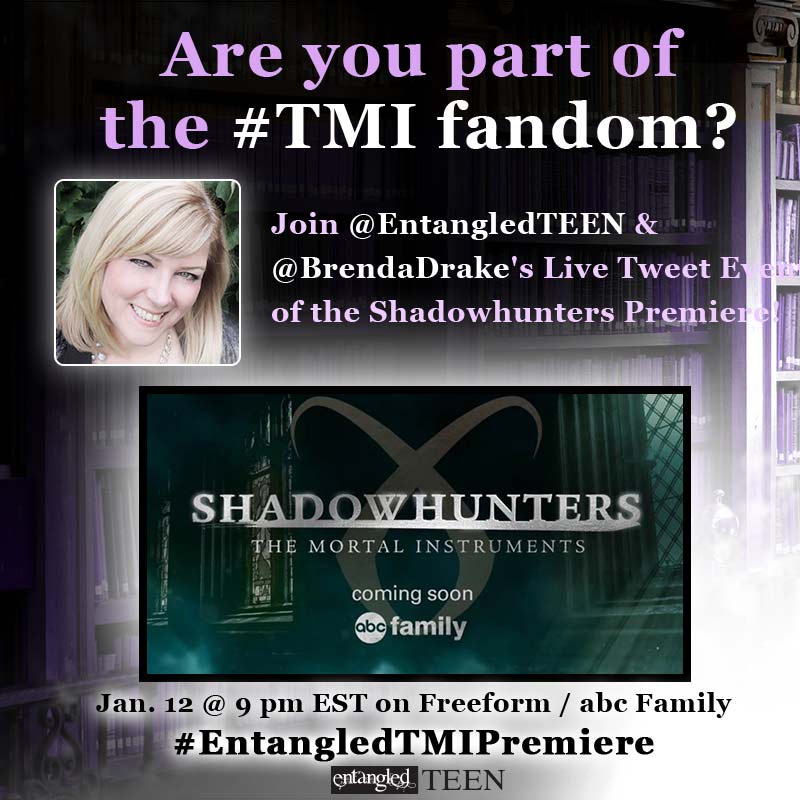 Are You Part of the #TMI Fandom? Then We've Got An Event that You Won't Want to Miss….
You love YA Fantasy. That's a given.
It's also a given that The Mortal Instruments Series is one of the biggest teen fantasy series and fandoms out there, so even though the film version was kind of a flop a few years ago, you're going to be watching the Shadowhunters TV Premiere live on January 12th at 9 pm EST (7 pm MST). And if you're going to be watching it anyway, then why not live tweet it along with Entangled TEEN (aka @EntangledTEEN and Brenda Drake (aka @BrendaDrake), the author of Thief of Lies because fangirling over what is sure to be your new fave YA TV adaptation is sooo much better with friends.
So get your TV watching snacks ready, queue up abc Family, and get ready to fangirl over Clary, Jace, and all your other fave characters with us, and don't forget to use the #EntangledTMIPremiere!
About Author