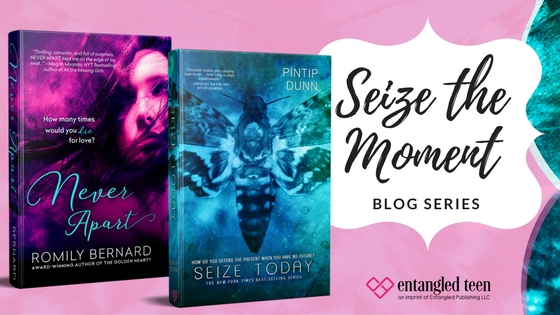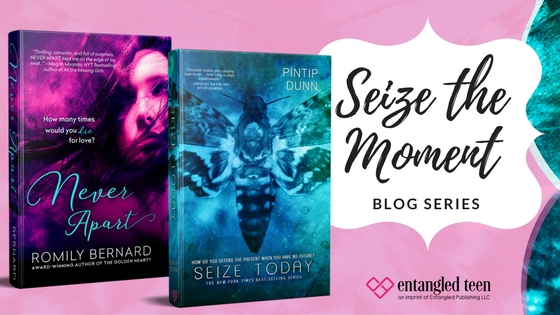 Seize the Moment: Pintip Dunn Talks About Why She's Been Living Every Day to the Fullest
Several of the books that we have coming out in October, including Seize Today by Pintip Dunn and Never Apart by Romily Bernard, are about characters who, for one reason or another, realize that they have to live for the moment. We asked our authors about a moment in their own life that made you want to live for the present rather than worry about the future, or about a fave character from a book, tv show, or movie who inspired them to do the same
And now, here's Pintip Dunn, the author of Seize Today (Forget Tomorrow, #3):
While the theme of living for the moment has always been important to me, it became painfully real one day in the spring of 2012. I had been having chest pains, so I went to my primary care physician. I was given an EKG, and then the nurse returned, pale-faced, and said that I needed to see a cardiologist immediately. According to the EKG, I should've been having a heart attack. But I wasn't. I was sitting right there in front of her, so while waiting for my appointment, I should have a very low threshold for going to the emergency room. You see, the test showed that the lower chambers of my heart were already dead.
I got an appointment with the cardiologist for the early afternoon, and I spent the next few hours believing I was going to die. The worst part was I had lost my mother when I was five years old. My oldest child at the time was also five years old. The idea that my children would live the rest of their lives without me — without their mother — was pure agony.
I prayed for next few hours. Please, God, whatever was wrong with me, let them be able to fix it. I didn't hope that it would turn out to be nothing. I knew from the look on the nurse's face, from her shaking hands, from the test results that it was bad.
Finally, I'm called into the cardiologist's office. The doctor asked me a few questions and then shrugged. "They made a mistake," he said.
I stared at him, dumbfounded. A mistake? What was he talking about?
"We'll run all the tests again to make sure, but it's highly unlikely these results are accurate." He leaned back in his chair. "Probably, the technician just inverted the leads."
A few hours later, it turned out he was right. I had a clean bill of health. I wasn't dying. My children wouldn't have to live without their mother!
I was so relieved I couldn't muster up any feelings of irritation at the mistake.But since that day, I have tried to seize the moment and live every day to the fullest.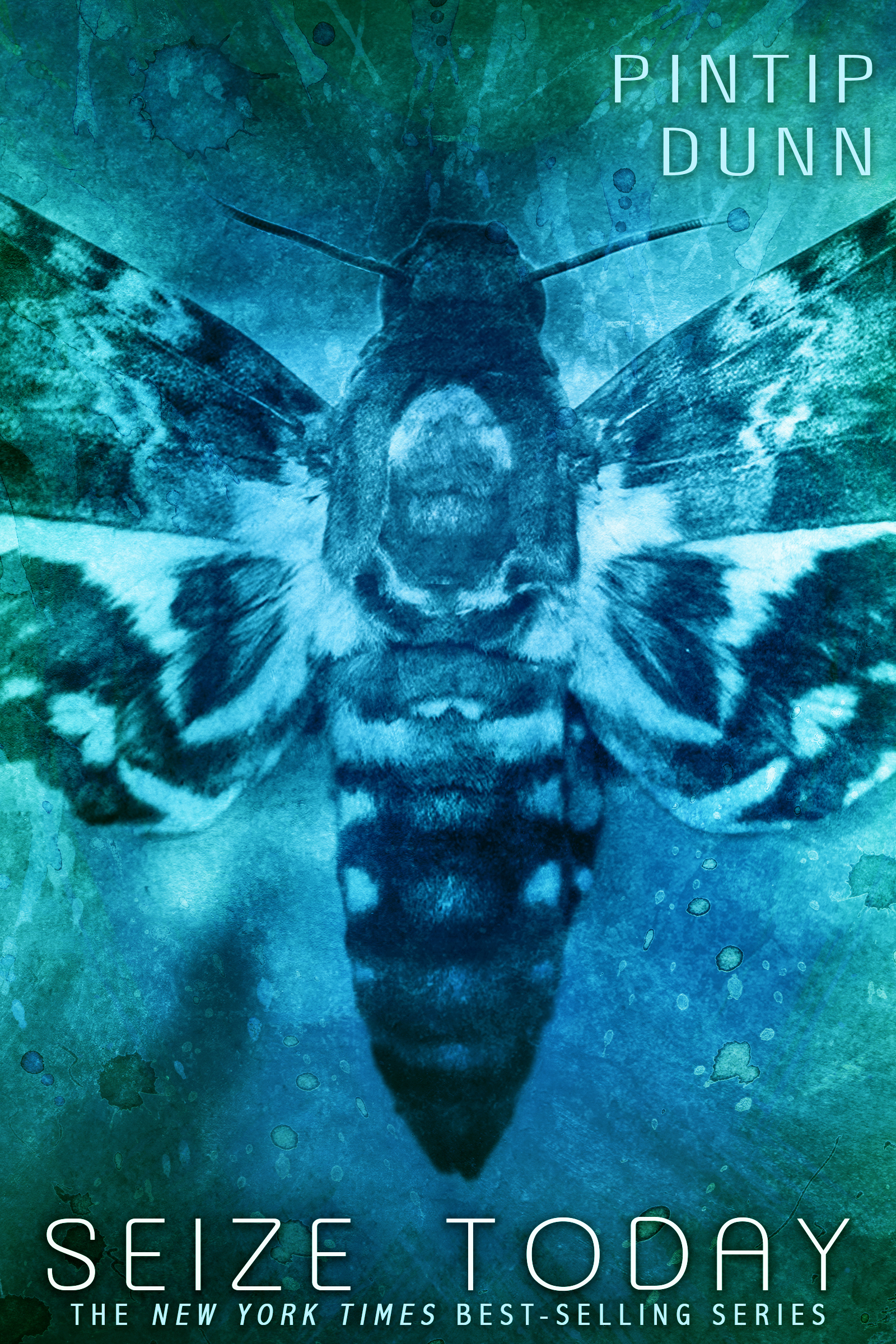 About Seize Today (Forget Tomorrow, #3):
The third book in the New York Times bestselling and RITA award winning Forget Tomorrow series is a thrilling conclusion to an epic trilogy.

Seventeen-year-old precognitive Olivia Dresden is an optimist. Since different versions of people's futures flicker before her eyes, she doesn't have to believe in human decency. She can literally see the path to goodness in each person—if only he or she would make the right decision. No one is more conflicted than her mother, Chairwoman Dresden, and Olivia is fiercely loyal to the woman her mother could be.

But when the Chairwoman captures Ryder Russell, a boy from the rebel Underground, Olivia is forced to reevaluate her notions of love and faith. With Ryder's help, Olivia must come to terms with who her mother is in the present—and stop her before she destroys the world.
Want to read more? Get your copy of Seize Today (Forget Tomorrow, #3) by Pintip Dunn today!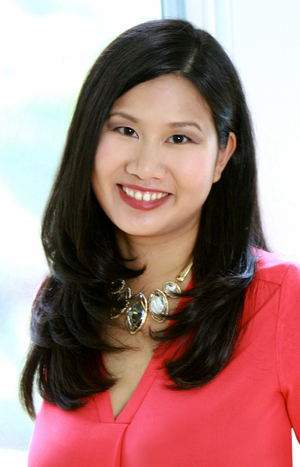 About Pintip Dunn:
About Author