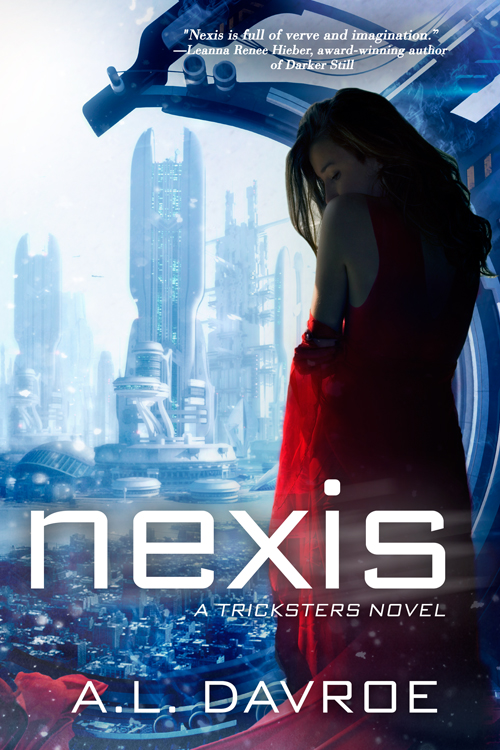 Are you ready for Nexis by A.L. Davroe?
Nexis releases 12/1, but check out a sneak peek with the trailer below.
Let us know what you think in the comments!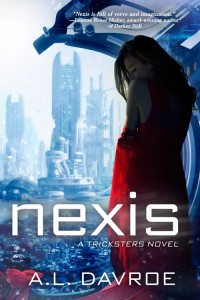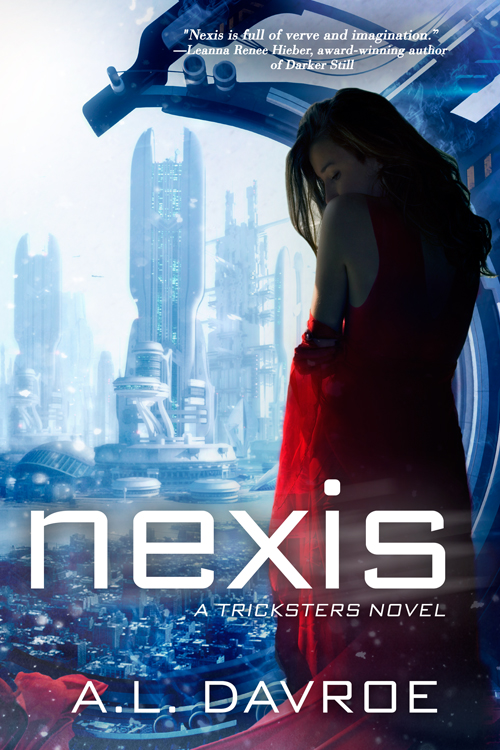 In the domed city of Evanescence, appearance is everything. A Natural Born among genetically altered Aristocrats, all Ella ever wanted was to be like everyone else. Augmented, sparkling, and perfect. Then…the crash. Devastated by her father's death and struggling with her new physical limitations, Ella is terrified to learn she is not just alone, but little more than a prisoner.
Her only escape is to lose herself in Nexis, the hugely popular virtual reality game her father created. In Nexis she meets Guster, a senior player who guides Ella through the strange and compelling new world she now inhabits. He offers Ella guidance, friendship…and something more. Something that allows her to forget about the "real" world and makes her feel whole again. But when their separate worlds collide, Ella will have to choose between love and survival. Because Nexis isn't quite the game everyone thinks it is.
And it's been waiting for Ella.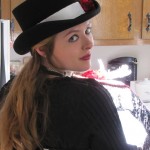 A.L. Davroe grew up in Connecticut and, after traveling to many countries, many states, and many fantasy realms – sometimes even living in them – she has decided that Connecticut is a wonderful little state. She likes books, cats, chai tea lattes, and the word "chime." By day, A.L. makes cheese for a local artisan dairy and, by night, A.L. writes in various sub-genres of adult and YA fantasy, science fiction, horror, and romance, but most of her work tends to have a revisionist twist to it. You can follow her various forays into aesthetic merriment and misbegotten shenanigans on Facebook or Twitter and you can check out her current musical obsessions on her website: www.ALDavroe.com.
Pre-Order your copy now: