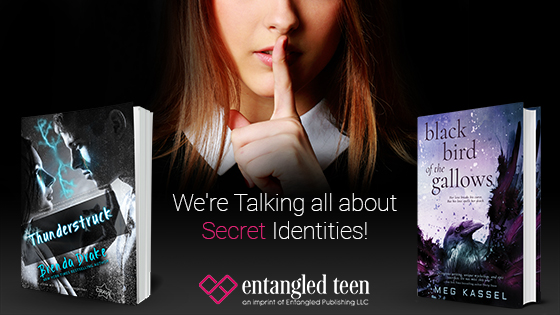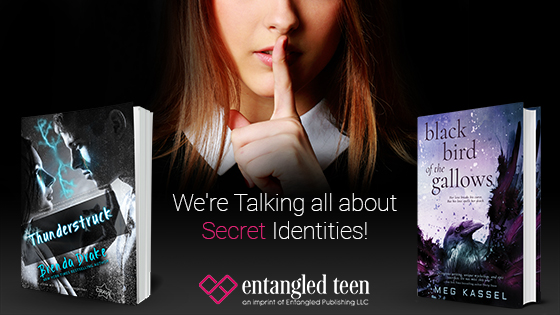 Secret Identities: Meg Kassel Talks Jem and the Halograms and Facing Your Fears!
Throughout our teen specific lines, we have several books coming out in which characters have a secret identity, including Angie, who is a DJ named Sparo, and Reece, who is a harbinger of death, in Black Bird of the Gallows and Blake, who is the son of Thor in Brenda Drake's Thunderstruck. With these books in mind, we thought several of our authors would have fun sharing all sorts of posts about secret identities.
Whether you want to know what an author's fave secret identity is, what secret identity they wish they could claim as their own, something about the secret identities of their characters, or anything else under the secret identity umbrella, you'll find some fun content in this blog series.
And now, here's Meg Kassel, the author of Black Bird of the Gallows:
Growing up, I used to watch this cartoon called Jem and the Holograms (recently adapted into an unfortunate live-action movie). In the show, this girl, Jerrica Benton, who owns a music production company, transforms into Jem—lead singer of a famous rock band—by contacting a holographic computer, Synergy, via her starburst earrings.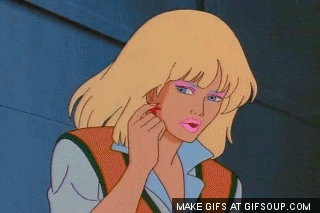 It was the coolest show, even thought my mom didn't always let me watch it (because "mornings are for preparing the brain for learning, not vegetating in front of the TV"). Often, Jem/Jerrica's true identity would almost be revealed. A part of me always wanted Jem to be unmasked and for Jerrica to take the stage as herself, but she never did. A little of this worked its way into Angie's "Sparo" DJ persona in Black Bird of the Gallows. However, Angie chooses a different path with her secret identity than Jerrica. One of the perks of being the author, is you can make your characters face their fears, whether they want to or not. Mu-haha.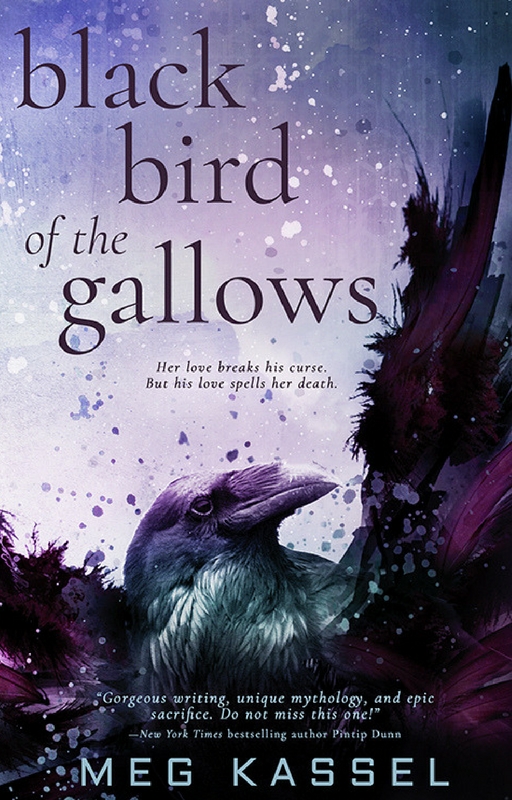 About Black Bird of the Gallows:
A simple but forgotten truth: Where harbingers of death appear, the morgues will soon be full.

Angie Dovage can tell there's more to Reece Fernandez than just the tall, brooding athlete who has her classmates swooning, but she can't imagine his presence signals a tragedy that will devastate her small town. When something supernatural tries to attack her, Angie is thrown into a battle between good and evil she never saw coming. Right in the center of it is Reece—and he's not human.

What's more, she knows something most don't. That the secrets her town holds could kill them all. But that's only half as dangerous as falling in love with a harbinger of death.
Want to read more? Purchase Black Bird of the Gallows by Meg Kassel now:

About the Meg Kassel:
Meg Kassel is an author of paranormal and speculative books for young adults. A New Jersey native, Meg graduated from Parson's School of Design and worked as a graphic designer before becoming a writer. She now lives in Maine with her husband and daughter and is busy at work on her next novel. She is the 2016 RWA Golden Heart© winner in YA.
Connect: Website | Instagram | Twitter | Facebook | Goodreads
About Author