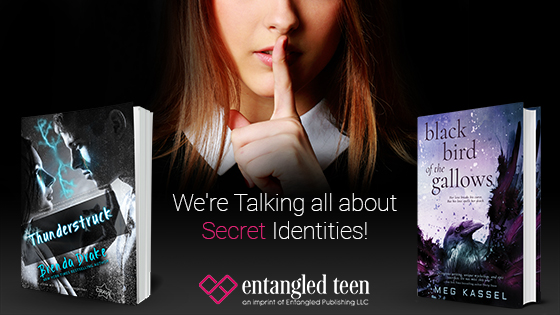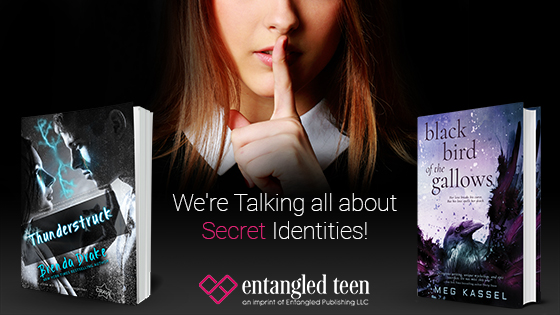 Secret Identities: Christina Mandelski Shares the Secret Identities She'd Love to Have
Throughout our teen specific lines, we have several books coming out in which characters have a secret identity, including Angie, who is a DJ named Sparo, and Reece, who is a harbinger of death, in Black Bird of the Gallows and Blake, who is the son of Thor in Brenda Drake's Thunderstruck. With these books in mind, we thought several of our authors would have fun sharing all sorts of posts about secret identities.
Whether you want to know what an author's fave secret identity is, what secret identity they wish they could claim as their own, something about the secret identities of their characters, or anything else under the secret identity umbrella, you'll find some fun content in this blog series.
And now, here's Christina Mandelski, the author of The First Kiss Hypothesis:
Who wouldn't want a secret identity? The closest I come is when people who only know me as a suburban wife and mom find out I also write books. Not the same thing. But a real secret Bruce Wayne/Batman identity? I wouldn't mind having one – maybe even two.

Who would I want to be? That's easy, and maybe a little cliché this year – but I would totally be Wonder Woman! I loved the movie, and even though I grew up during the Lynda Carter as Wonder Woman era, I think Gal Gadot is supremely badass. I love her character, her strength and heart, and also, Chris Pine? Yes, please.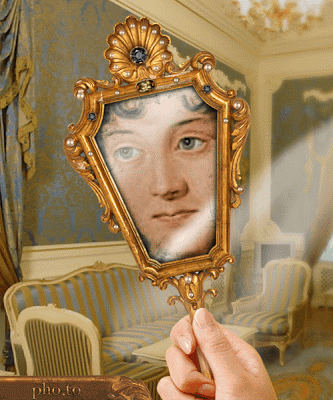 My other wanna-be secret identity would require some time travel. If I could, I would be Christina Mandelski by day, Jane Austen by night. It wouldn't be very action-packed, as I would stay up all night writing books. But honestly, she's the greatest, and a super-hero in her own right.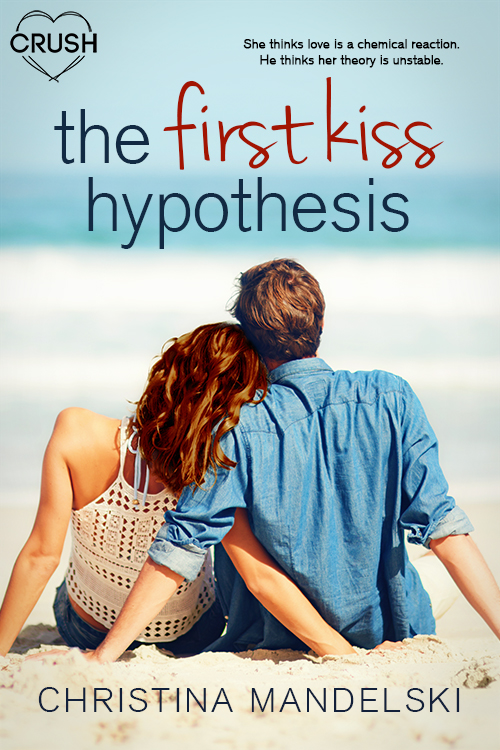 About The First Kiss Hypothesis:
Nora Reid believes scientific laws control everything, even love. With her grandparents' epic first kiss story cemented in her brain, Nora develops a hypothesis she's determined to prove:for each person in the world, there is exactly one other person, and at first kiss, they'll experience an immediate and intense reaction.

But after four years of zero-reaction kisses, she comes up with a new theory: maybe that pesky crush on her stunningly hot best friend Eli Costas is skewing her results.

She needs to get rid of him, and fast.

Eli Costas is an injury-prone lacrosse star with a problem—the one chance he had at winning over the girl next door resulted in the most epically sucktastic first kiss ever. And now she's…trying to get rid of him? Hell no. It's time to disprove her theory and show her exactly what she's missing.
Game. On.

Disclaimer: This book contains a stunningly hot lacrosse player who isn't above playing dirty to win over the stubborn girl-next-door of his dreams.
Want to read more? Purchase The First Kiss Hypothesis by Christina Mandelski today!

About Christina Mandelski: