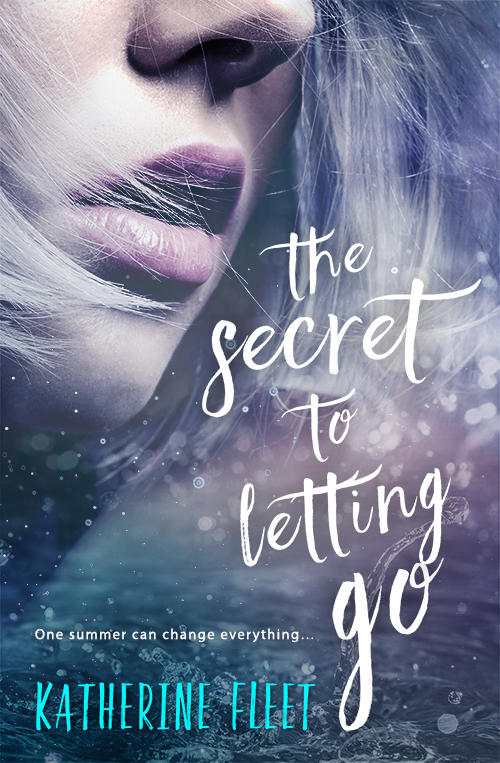 We are so excited to share these new releases today!
About the book:
One summer can change everything…
Haunted with guilt after his girlfriend's death, Daniel Hudson has no interest in committing to anyone. At the end of the summer, he'll be leaving Florida for a new start in college. If only he could avoid the mysterious new girl in town, who seems every bit as naive and eccentric as she looks. Trouble is, she's hard to ignore, with her beautiful piercing eyes, pitiful-looking dog, and unsettling tendency of finding trouble.
Clover Scott lived her whole life off the grid and arrives on the Gulf coast in search of her grandparents. She never expected to nearly drown, or get caught in a hurricane, or fall in love with the boy who rescues her. Now, she has a chance to rewrite her life's story, to finally fit in somewhere, but Daniel wants answers about her past. When the police start asking questions about the disappearance of her parents, she must make a choice: go to jail or confess her secrets—even if they might destroy her chance at a happily-ever-after.
Want to read more? Buy The Secret to Letting Go now:
Giveaway:
About the book:
After spending the last four years trapped in a place of monsters, demons, and magick, the last thing the fierce teenage bounty hunter Greta expected was to ever be back on Earth. But a rare opportunity gives her and the Goblin King Isaac the opportunity to do just that. Now she's home. With a boy in tow. And her parents have lots of questions.
Although Greta finally has her heart's deepest wish—to see her family again—every step she takes to reconnect with them drives her further away from Isaac. Greta and Isaac planned for her to return to Mylena and become his queen, but she's not sure if she can go back to that harsh world, though staying on Earth means giving up the boy she loves.
But a powerful enemy refuses to let Greta escape. A demon who will stop at nothing to destroy her and everything she loves. Even if it means following her to Earth and forcing her to face a fate as unavoidable as love itself.
Want to read more? Buy Greta and the Lost Army (Mylena Chronicles, #3) now:
Upcoming Book Signings & Events:
2/11/2016: Love Is In the Air Twitter Chat with Heidi R. Kling, Jodie Andrefski, Alyxandra Harvey, Tera Lynn Childs, Emily McKay, and Shellee Roberts @ 8-9 pm EST (5-6 pm PST)
Giveaway:
About Author