10 Spooky Stories to Keep the Halloween Spirit Alive!
Today is Halloween – the time when we dress up in costumes of the creepy and not-so-creepy variety, go trick or treating or to parties, and often marathon creepy movies. However, it doesn't have to be that way. There are so many ways to celebrate Halloween, and we thought that we should…at the very least…present you with 10 spooky (and some not-so-spooky) stories to add to your TBR in case you, too, think that Halloween is over far too soon!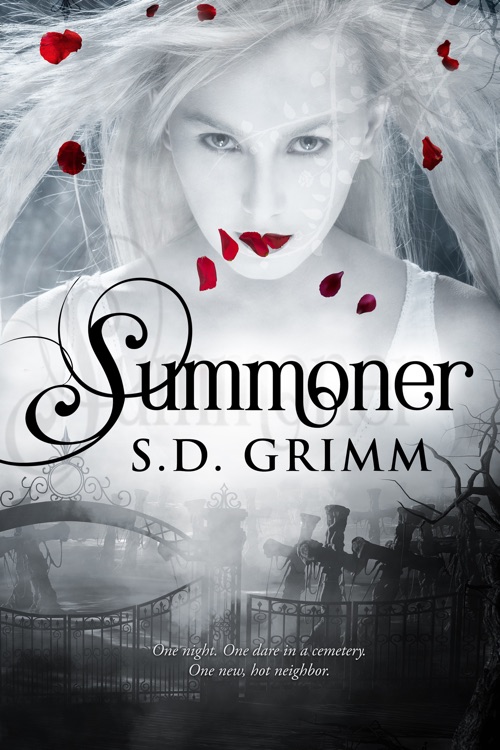 Summoner by S.D. Grimm: It begins with a dare in a cemetery at night and is about a girl who discovers that the creepy game she played with her friends ends up showing that she can summon ghosts, and not always of the good variety. There definitely are some creepy moments, but this book is balanced with a swoony romance between a teen girl and a boy with a disability and a lot of emotional depth. Get it now!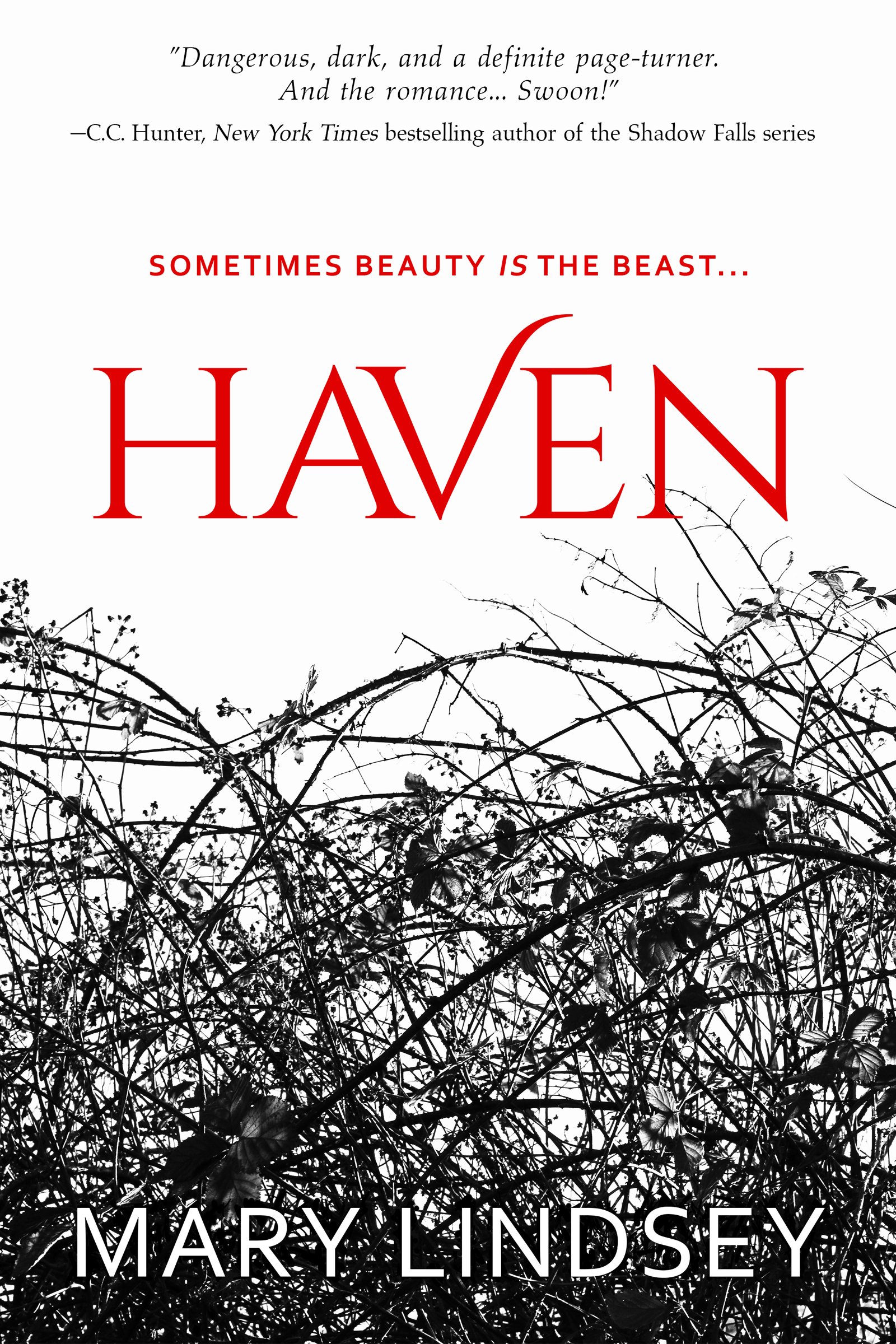 Haven by Mary Lindsey: In Mary Lindsey's novel Haven, Rain moves to a new town in the Texas Hill Country after his mother dies suddenly. Once there he meets his aunt, who looks exactly like his deceased mother because even though he didn't know about her, she was his mother's twin, comes face to face with a strong, beautiful girl named Freddie, and a whole lot of mysterious happenings. To be fair, this is more on the sexy side of spooky, but there are definitely some creepy moments that Rain and readers will have to face together. Pre-order your copy today to get it by its November 7th release day!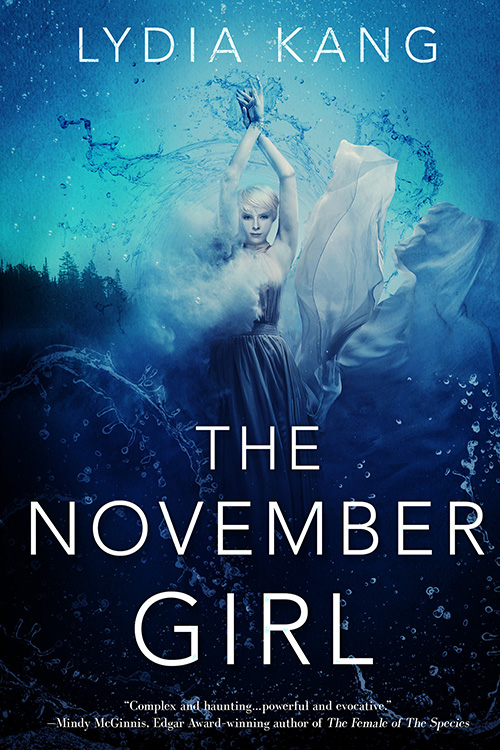 The November Girl by Lydia Kang: There is so much going on in Lydia Kang's The November Girl. At it's heart, it's a dark love story between Hector, a boy on the run, and Anda, a girl who can control the deadly storms in Lake Superior every year in November. Anda creates the storms that terrify sailors, and through their deaths, she helps keep her little island alive, and for this reason, she's kind of obsessed with death. At the same time, there are other creepy happenings that are only hinted at initially that will become evident as the story progresses and Lydia Kang develops atmosphere perfectly. Beyond the creepy elements, however, this is an emotional novel that will stick with you long after you finish reading it. If this sounds like your kind of book, then pre-order your copy today to make sure you get it on its November 7th release day!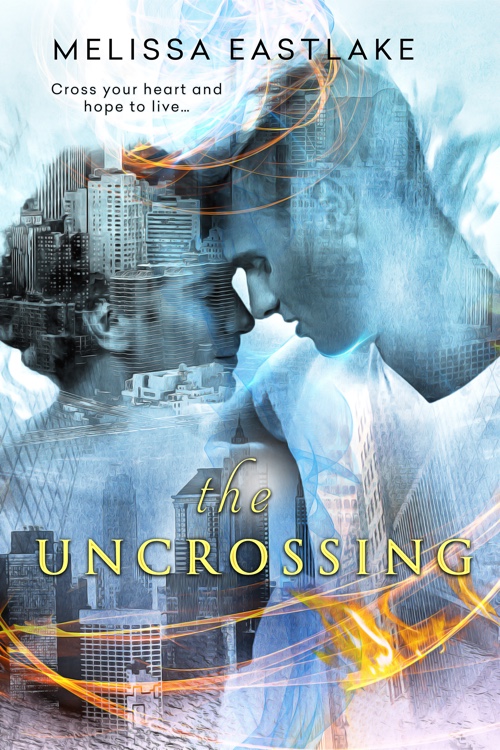 The Uncrossing by Melissa Eastlake: Fairy tale retellings almost always have a creep factor to look out for, but add in Melissa Eastlake's brilliant use of various magic systems, including fairy tale magic, voodoo and blood magic, and things are going to get hella creepy at times. There may even be a ghost or two and various efforts to summon spirits back to the magical NYC that the author created. Beyond the creep factor, there is a swoony m/m romance, a sensitive exploration of homophobia, and several side characters who are part of the LGBTQIA+ community, including bisexual adult men. If you like magic, creepy moments, and fairy tale retellings, then this Rapunzel re-imagining with tons of allusions to other fairy tale stories should be on your TBR. Get it now!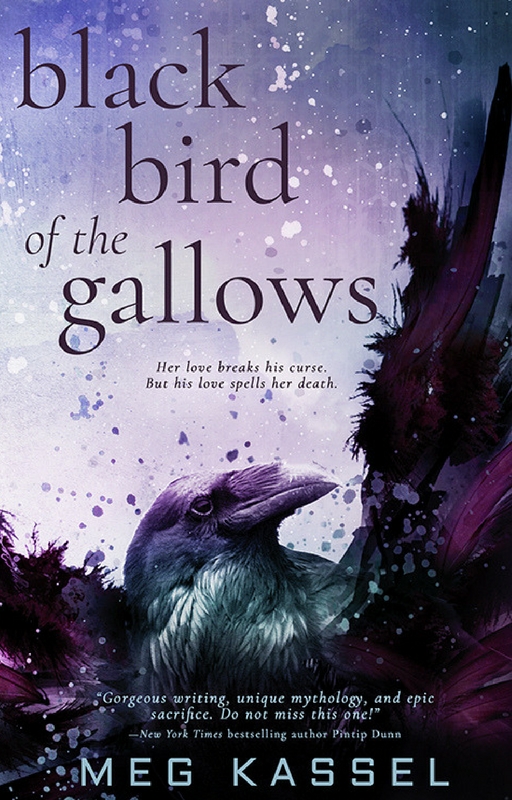 Black Bird of the Gallows by Meg Kassel: For those looking for a completely original and unique paranormal romance, you should run…not walk…to the nearest bookstore to pick up the debut novel by the 2016 Golden Heart© award winning author, Meg Kassel. Some of the characters, including the harbingers of death, the beekeeper, and especially, the mysterious strawman, are super creepy. There's no getting around that. However, this novel also explores relatable themes, such as dealing with bullying and finding yourself. Beyond all of these reasons to add this book to your TBR, you have to admit that the cover is something else and cover love buys are totally legitimate. Get it now!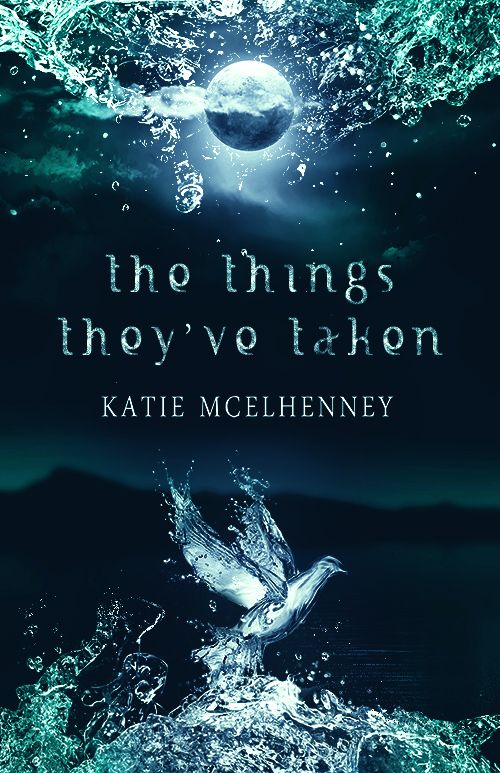 The Things They've Taken by Katie McElhenney: Paranormal romance novels are the stuff of creepy, Halloween-esque booklists, and when it comes to The Things They've Taken it's easier to ask what types of creatures did the author not add to this book than to list all the various types that made it into the pages of this book. The main character has always been chasing the supernatural with her mom, until the supernatural chases back. Now she's on the look out for a Tracker who can help her save her mom, and of course, she finds one in the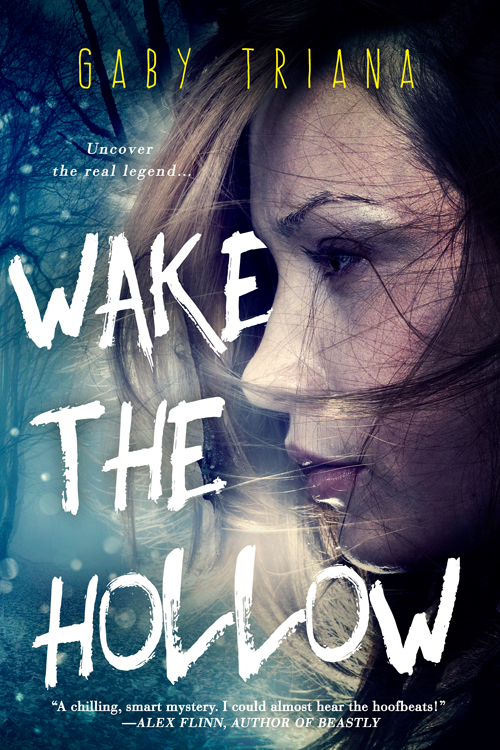 utterly infuriating and possibly available Shaw. If paranormal creatures are your thing, you'll definitely want to add this title to your TBR. Get it now!
Wake the Hollow by Gaby Triana: Halloween and The Legend of Sleepy Hallow have long been synonymous with us…especially the Disney version, so you can imagine that when Gaby Triana's retelling of this classic, Wake the Hollow passed our desk, we were excited. Gaby Triana's book has all the elements one would expect to find in its retelling, but with expanded plot lines, the addition of a Latinx main character, and a mysterious that you'll never unravel until the very last page. If you love literary retellings with a side of creepy, then you'll definitely want to add this title to your TBR. Get it now!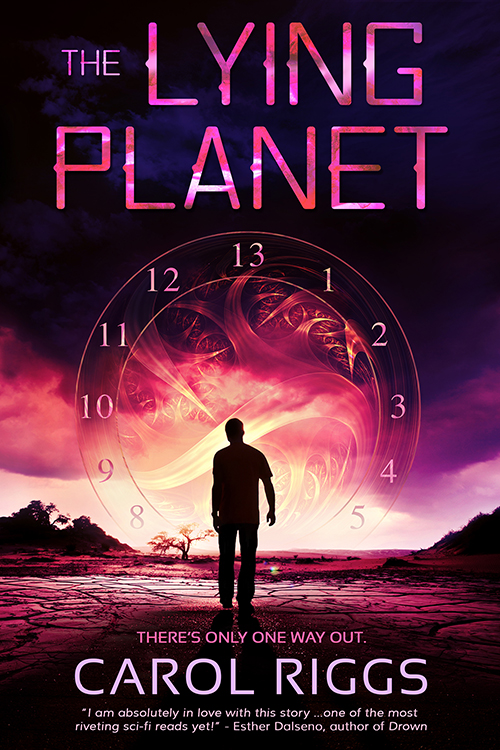 The Lying Planet by Carol Riggs: In the one and only sci-fi novel on this list, there's not a lot we can reveal without giving too much away. It's best to go into this novel semi blind, but if you do, trust me that the shock factor will be a little crazy. The main character, Jay, lives on the planet Liberty, and for his entire life, he's been doing everything that has been asked of him by his parents and the other adults in the colony with the hope that all of his good boy efforts will lead to a special placement in Promise City once he reaches the age of adulthood and gets to finally live for himself. However on one fateful evening he forgets to take the pill he's supposed to before bed, and when he wakes up in the middle of the night, he sees something that he can't unsee. If you like twisty stories, then The Lying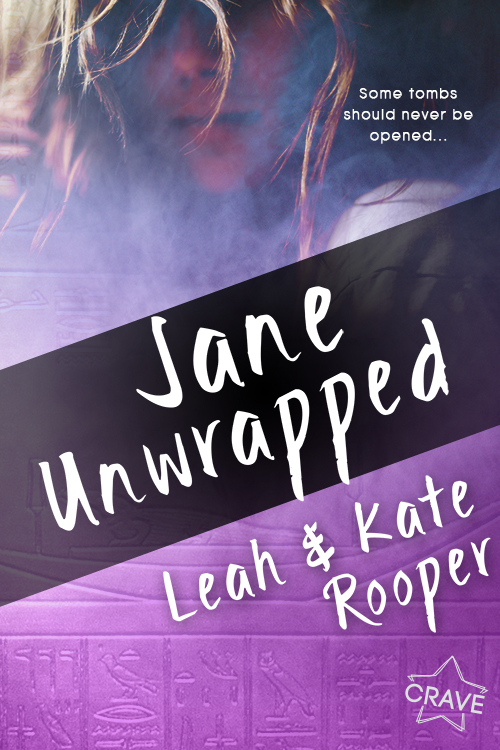 Planet needs to be on your TBR. Get it now!
Jane Unwrapped by Leah + Kate Rooper: In one of the first books we ever published on the paranormal category romance line, Crave, Jane Unwrapped has a lot going for it. It alternates between the perspectives of Jane, a teenage scientist with dreams of getting into Oxford University, and Anubis, the snarky Egyptian god of embalming, in…yes, really…the Egyptian underworld. You see, Jane got into a little accident and when her body was donated to science, she was mummified, and thus, she ends up in the underworld and later, ancient Egypt on a mission from one of the other gods. Balancing creepy and emotional elements, it may have you in happy tears at multiple points. If you missed it when we first published it, get it now!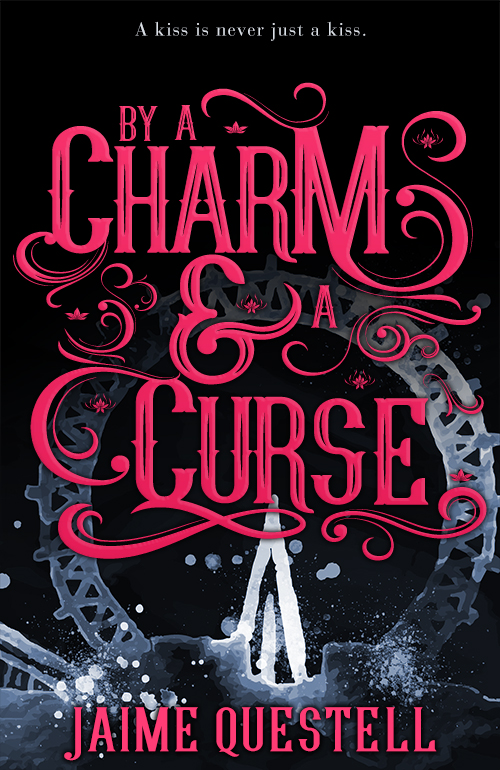 By a Charm and a Curse by Jaime Questell: While this isn't the stuff of nightmares, By a Charm and a Curse still has an important and worthy spot on this list. I mean, just the idea of potentially being stuck as the new girl in the box as a cold, lifeless doll, trying to find someone to pass the curse onto AND never being able to kiss the guy you like just in case he gets cursed in your place? So not ideal. Add in a lot of other elements that happen after Emma "joins" the travelling carnival between her, Ben, and the rest of the carnival performers, and you've got a book that you should totally add to your TBR. Pre-order it now, so you get it on its February 6, 2018 release day!
Have you already read any of these creepy reads? Planning to add any of them to your TBR lists? Let us know in the comments!
About Author