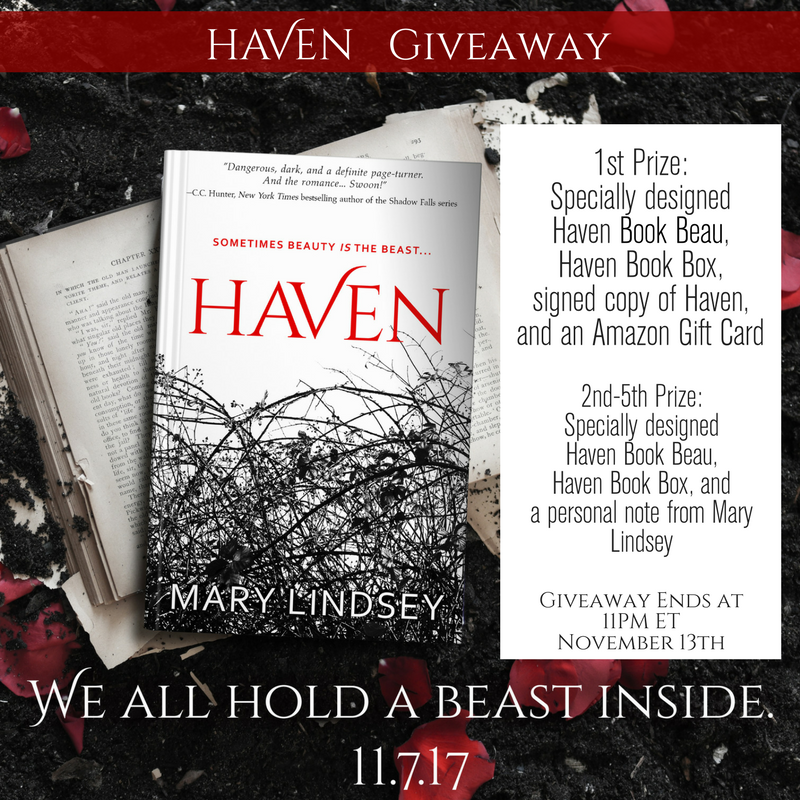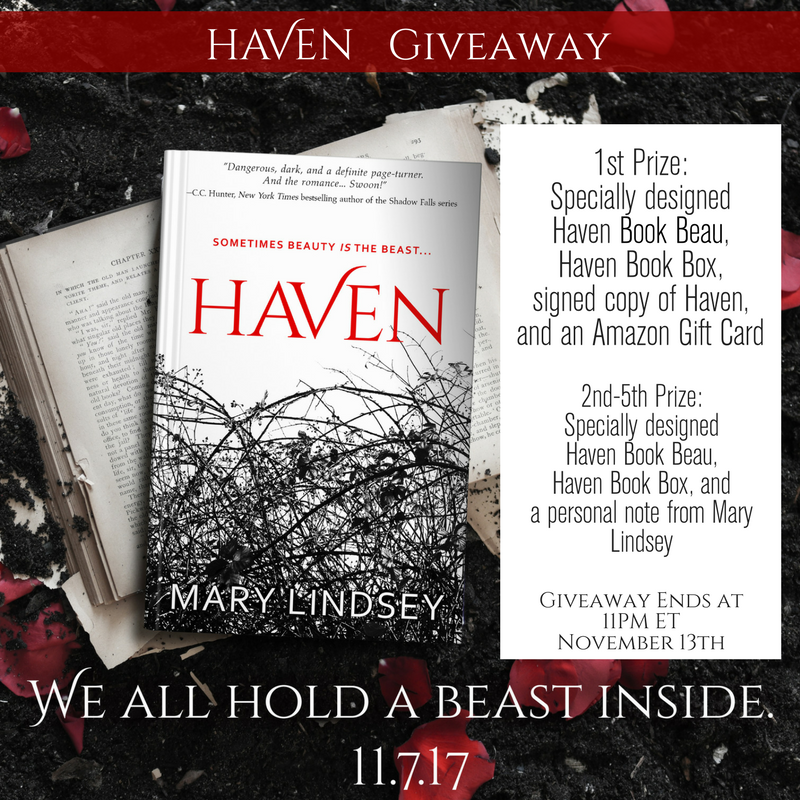 Purchase a copy of HAVEN by Mary Lindsey and enter to WIN a Haven Book Box that includes a specially designed Haven Book Beau!
You've seen them on Instagram, NOW is YOUR chance to enter to WIN a Haven Book Box!
Order a copy of Haven and send in your receipt for a chance to WIN:
Grand Prize: Haven Book Box, specially designed Haven Book Beau, signed copy of Haven by Mary Lindsey, and an Amazon Gift Card!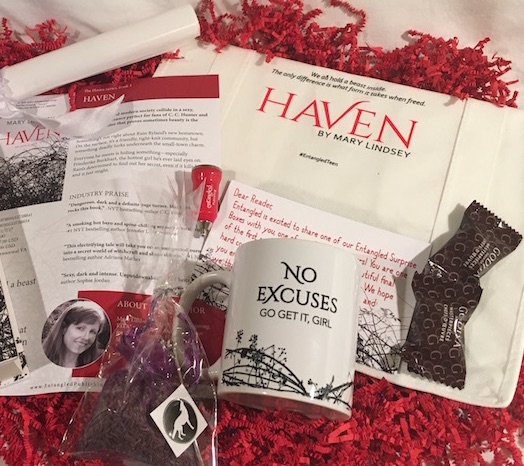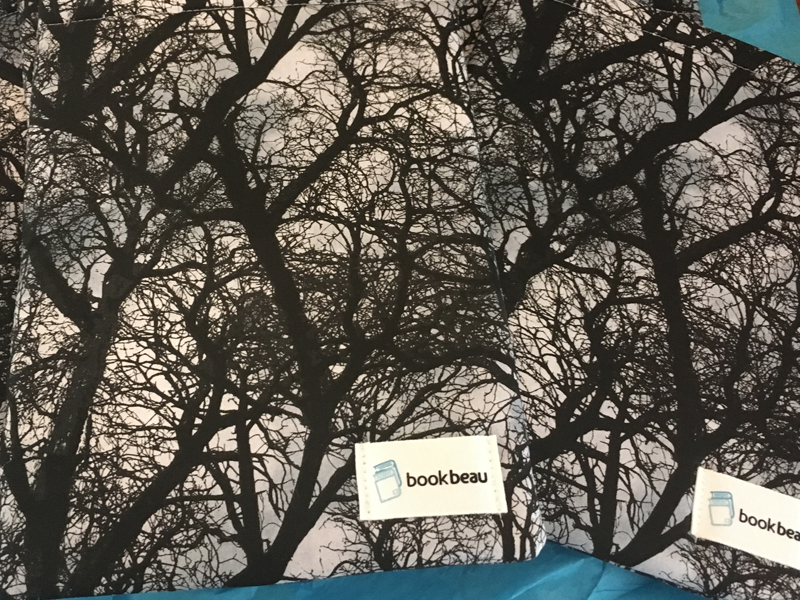 4 Runner Up Prizes: Haven Book Box, specially designed Haven Book Beau, and a personal note from author Mary Lindsey
No purchase necessary to enter.
If you do purchase a copy of Haven, you can increase your chances of winning by coming back to the Rafflecopter each day to get additional entries!
a Rafflecopter giveaway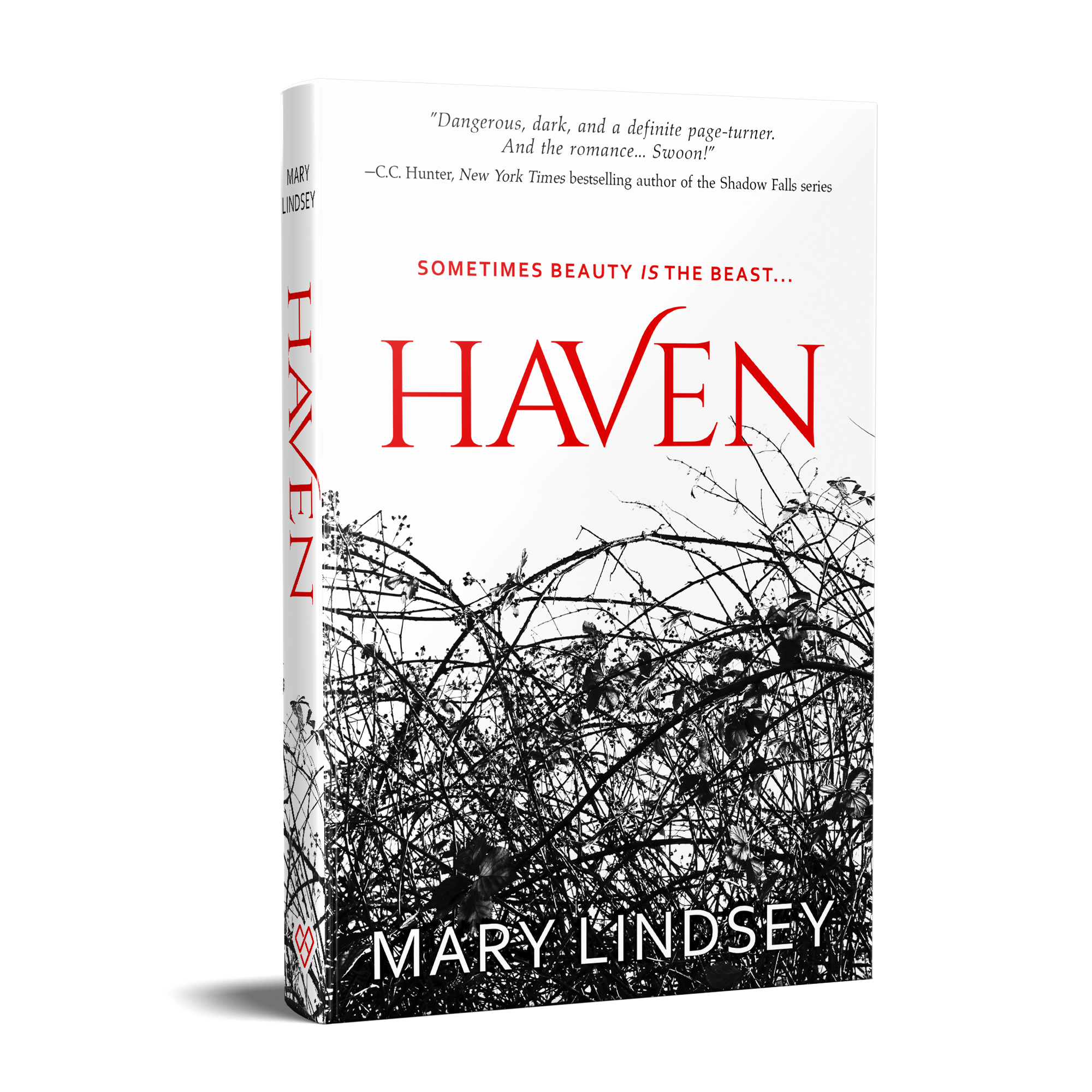 Rain Ryland has never belonged anywhere. He's used to people judging him for his rough background, his intimidating size, and now, his orphan status. He's always been on the outside, looking in, and he's fine with that. Until he moves to New Wurzburg and meets Friederike Burkhart.
Freddie isn't like normal teen girls, though. And someone wants her dead for it. Freddie warns he'd better stay far away if he wants to stay alive, but Rain's never been good at running from trouble. For the first time, Rain has something worth fighting for, worth living for. Worth dying for.
"A smoking hot hero and spine-chilling mystery = total win."
—Jennifer L. Armentrout, #1 New York Times bestselling author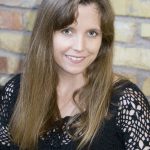 Mary Lindsey is a multi award-winning, RITA® nominated author of romance for adults and teens. She lives on an island in the middle of a river. Seriously, she does. When not writing, she wrangles her rowdy pack of three teens, two Cairn Terriers, and one husband. Inexplicably, her favorite animal is the giant anteater and at one point, she had over 200 "pet" Madagascar Hissing Cockroaches. The roaches are a long story involving three science-crazed kids and a soft spot for rescue animals. The good news is, the "pet" roaches found a home… somewhere else.
About Author