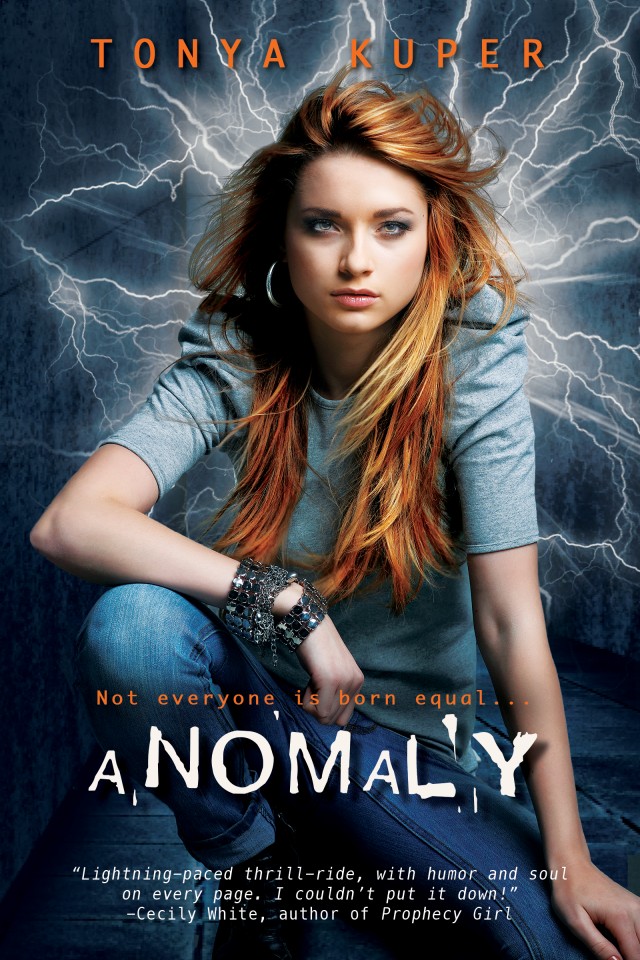 Divergent meets "The Matrix" in debut novelist Tonya Kuper's Anomaly: Book 1 in the Schrodinger's Consortium Trilogy (Entangled; 11/25/14), a reality-bending novel that will leave readers questioning those de je vu moments—and just might make some rethink what they've learned in Physics class.
When science genius Josie turns 16, her life takes a dramatic turn; her thoughts become reality, and she's not quite sure what to make of it. Logically it makes no sense that when she imagines a motorcycle-riding, dark-haired hottie he appears, or that she wants her toenails painted and voilà, she's had a pedicure! But reason is no longer her best asset once she comes to terms with the truth about who she is, an Oculi, a rare person who has the ability to bend reality. And that good looking guy on the bike? He just might be the one person who can save her life. Sweet 16, it isn't for Josie.
Anomaly hits the Mockingjay: Part 1 premiere in style with some of our amazing bloggers, who helped introduce Josie and Reid to The Hunger Game fans! Look out there's a new kid in town and her name is Josie and fans love her!
Sara from What a Nerd Girl Says passed out Anomaly postcards at the Mockingjay: Part 1 premiere in Hollywood, CA on Wednesday, November 19th.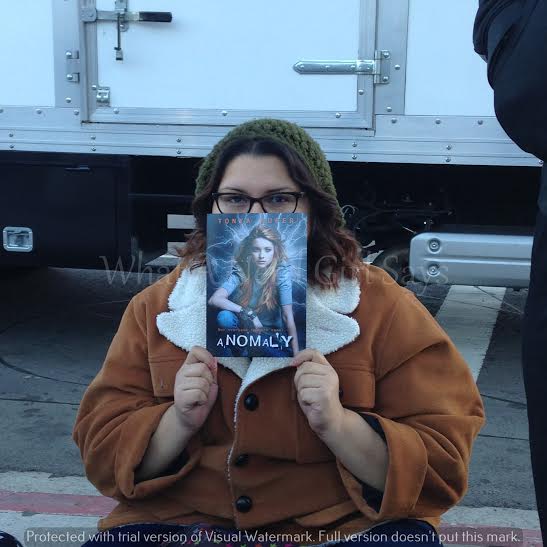 Fallon and Morgan from Seeing Double in Neverland handed out postcards at their local theater!
And so did Alexandria Tom at the East Coast premiere.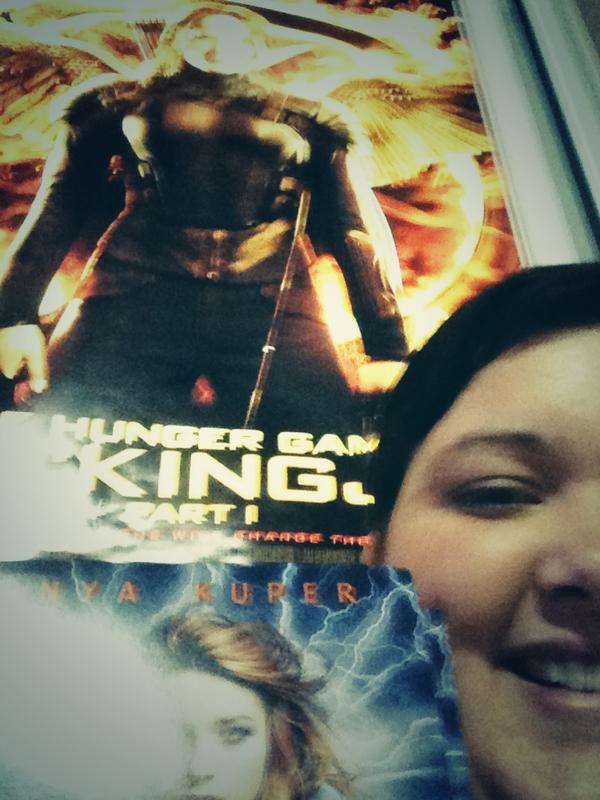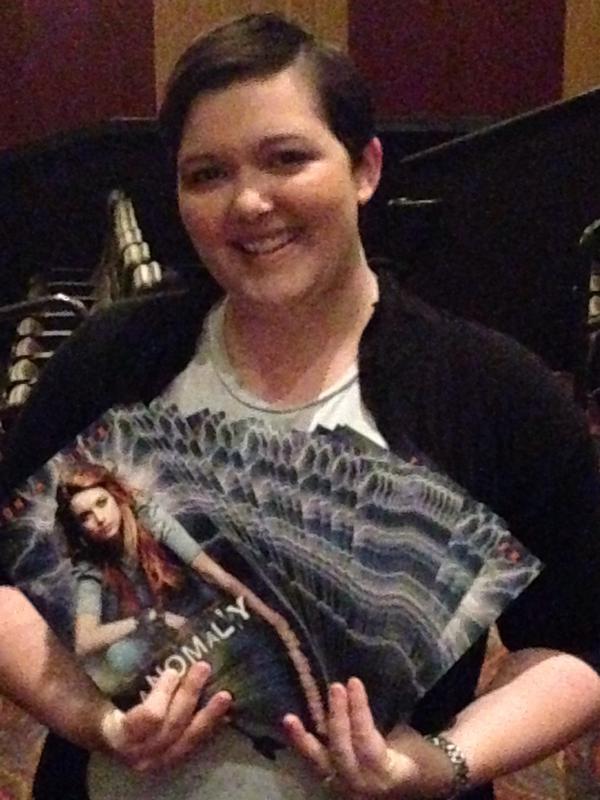 And Ana Loves: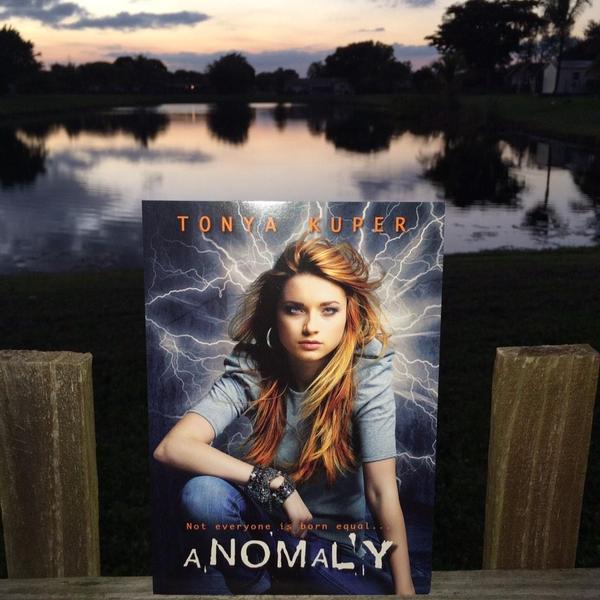 And finally Jessabella Reads at her local premiere:
Thank you to these lovely bloggers and many others who helped debut Anomaly by Tonya Kuper to the world this week! Anomaly releases on Tuesday, November 25th!
About Author