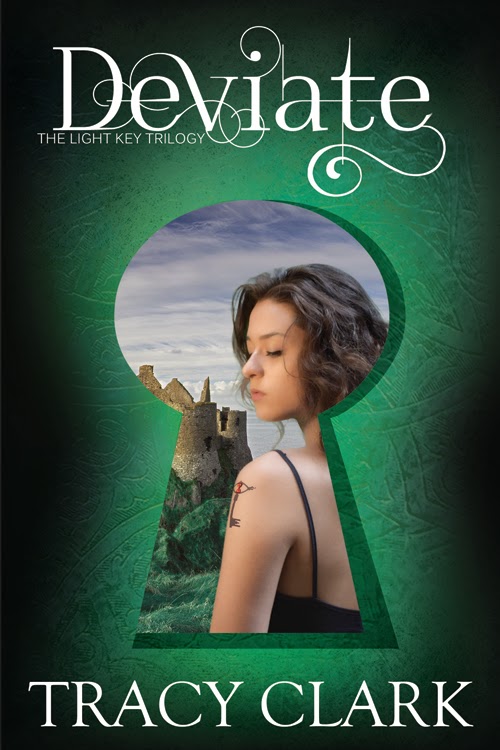 We can hardly contain our excitement! We have the official teaser trailer for Deviate by Tracy Clark.
Deviate 
by Tracy Clark 
Release Date: 03/03/15
Entangled Teen
Tormented after a daring escape, Cora Sandoval must find a way to stop the Arrazi from murdering innocent people and from violating, using, and killing the Scintilla for their powers. She must also accept one bitter betrayal: Finn Doyle—the Irish boy who has both a piece of Cora's heart and soul—is Arrazi…
On the verge of extinction and sought by those who would either consume or destroy them, Cora and the remaining Scintilla survivors must solve the mystery of The Light Key. If they fail, the truth will stay buried forever and mankind will pay the ultimate price.
No longer will she hide.
No longer will her loved ones be hunted.
And she will have her vengeance…even if she shatters her heart in the process.
Praise for the first book in the series, Scintillate by Tracy Clark: 
"A lush and atmospheric debut with a scorching romance and a metaphysical mystery. It had me hooked from the start."
— Suzanne Young, author of The Program
"Beautifully written. Keep your eye on author Tracy Clark. She's going places!"
– Ellen Hopkins, NY Times Bestselling Author of the CRANK trilogy
"…Clark's novel is a powerful, heart-wrenching adventure."
– Kirkus Review
About Author