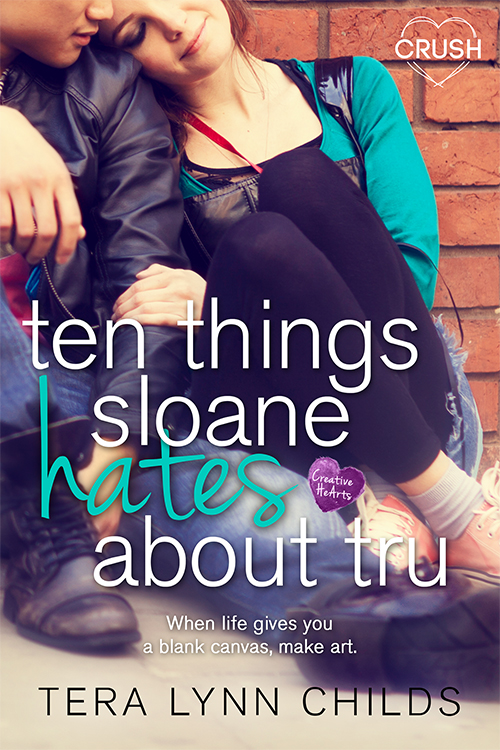 If you love contemporary YA romances, then these three YA novels will be right up your alley!
 On sale today!
About the book:
The Good Girl Vs. The Player
Round one begins…

Trina Clemons needed the money. Why else would she – the most organized, prepared student in school – spend the summer as a nanny and partner with the biggest slacker ever? Now she's ready to tackle nannyhood with her big binder of research and schedules. Just don't ask her about the secret job of "fixing" the bad habits of a certain high school player…

Slade Edmunds prefers easy hook-ups, and Trina is definitely not his type. She's all structure and rules, while Slade wants to just have fun. Fortunately, Trina has no idea about the bet Slade made with his best friend that he can totally get her to unwind by the end of summer…

Then the weirdest thing happens. There's chemistry. A lot of it. 
But nothing gets between a boy and a girl like a big, fat secret…
Get Your Copy Today!
Find it online
About the book:
When life gives you a blank canvas, make art. Sloane Whitaker hates everything about moving to Texas. She hates leaving behind her friends and half her family in New York, starting over senior year at Austin's NextGen Academy, and having to say she lives in Texas. Most of all, she hates that it's all her fault. If she wants to earn her way back to the Big Apple, she has to prove she can still be the perfect daughter.
Which means no vandalism art, no trouble at school, and absolutely no Tru Dorsey, her serial screw-up neighbor, who loves nothing more than pushing her buttons.
But from the moment he vaults onto the roof outside her bedroom, there is something about him that makes her want to break every rule. Suddenly it' s not the ten things she hates about Tru that are at the top of her list. It's the ten reasons she doesn't want to be without him. 
Get Your Copy Today!
Find it online
About the book:
How far will you go for perfection? 

For "Perfect Paige" Westfield, today is "D" Day. As in, she just got one on her calculus test. With her dreams of Stanford, her reputation, and her parents' expectations at stake, Paige needs to find a way to save face before everything she's worked for goes up in flames.

Ben Franklin (yes, he's related) is from the wrong side of town, with the wrong clothes and the wrong kind of life. He also knows an opportunity when he sees one, and he'll be happy to tutor Paige—if she makes him into the kind of guy her best friend, the hottest girl in school, will date.

It's the perfect arrangement. And Paige is determined not even the inconvenient—and utterly imperfect—attraction simmering between her and Ben will ruin it…
Get Your Copy Today!
Find it online
About Author