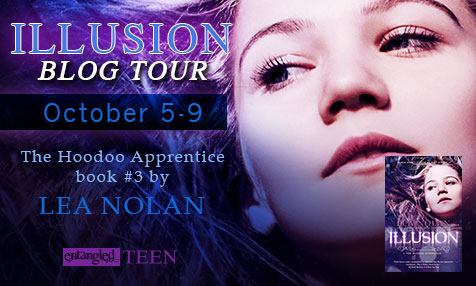 Book Title: Illusion
Author: Lea Nolan
Release Date: October 5, 2015
Publisher: Entangled TEEN
About the book:
New school. Cross-country move. Broken heart. If only these were Emma Guthrie's worst problems. Instead, she must battle a trio of enemies—human and spectral—who may or may not have joined forces against her and everyone she loves. All while pretending to be over Cooper Beaumont, her ex-boyfriend and true love, to shield him from her arch-nemesis's revenge.
Worse, when the fight escalates, Emma is tempted to use black magic, which will endanger her soul. As her enemies close in, join forces, and fight with new and dark magic she's never seen before, Emma must harness the power within her to fulfill an ancient prophecy, defeat a centuries-old evil, save her family, and reclaim the only boy she's ever loved.
About the Author:
Lea Nolan writes the kinds of stories she sought as a teen-smart paranormals with bright heroines, crazy-hot heroes, diabolical plot twists, plus a dose of magic, a draft of romance, and a sprinkle of history. She also writes smart, witty contemporary stories filled with head-swooning, heart-throbbing, sweep-you-off-your-feet romance. She lives in Maryland with her heroically supportive husband and three clever children.
Blog Tour Schedule: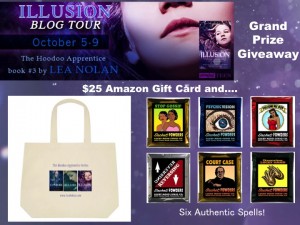 Don't Miss the First 2 Books In the Series with these Gorgeous New Covers: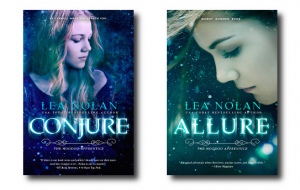 About Author