Welcome to DAY THREE of the Book Boyfriend March Madness tournament! Today we have the final 4 matches from Round One going on! Make sure you vote up a storm in order to have your favorite book boyfriend progress to the next round!
Match #9:
Jackson
vs
James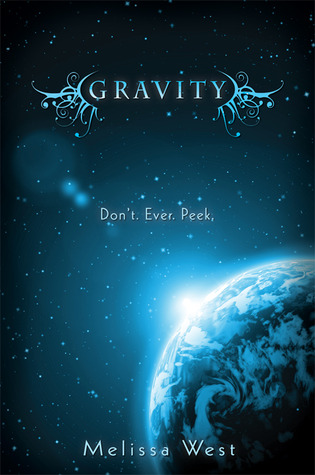 In the future, only one rule will matter:
Don't. Ever. Peek.
Seventeen-year-old Ari Alexander just broke that rule and saw the last person she expected hovering above her bed — arrogant Jackson Locke, the most popular boy in her school. She expects instant execution or some kind of freak alien punishment, but instead, Jackson issues a challenge: help him, or everyone on Earth will die.
Ari knows she should report him, but everything about Jackson makes her question what she's been taught about his kind. And against her instincts, she's falling for him. But Ari isn't just any girl, and Jackson wants more than her attention. She's a military legacy who's been trained by her father and exposed to war strategies and societal information no one can know — especially an alien spy, like Jackson. Giving Jackson the information he needs will betray her father and her country, but keeping silent will start a war…
"Jackson was my kind of guy, you know, the hot but emotionally tortured guy.  Definitely my favorite type!  Although their relationship was a little bit fast, it worked for me.  Their relationship was sweet, forbidden, hot and romantic, but it could all be destroyed by secrets."- Nereyda (Mostly YA Book Obsessed)
"As for Jackson, well what can I say? I fell for him! Another one to my list of hot swoon worthy guys! He gorgeous, complicated and mysterious oh and also an Ancient A.K.A alien! I feel like I don't really know him well yet and I can't wait for the next book to see if we learn a little bit more about him."- Allison (Book Fixation)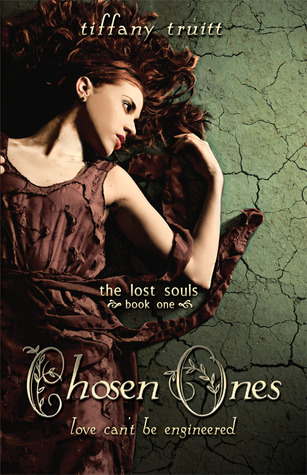 Life is bleak but uncomplicated for sixteen-year-old Tess, living in a not-too-distant future where the government, faced with humanity's extinction, created the Chosen Ones, artificial beings who are extraordinarily beautiful, unbelievably strong, and unabashedly deadly.
When Tess begins work at Templeton, a Chosen Ones training facility, she meets James, and the attraction is immediate in its intensity, overwhelming in its danger. But there is more to Templeton than Tess ever knew. Can she stand against her oppressors, even if it means giving up the only happiness in her life?
"I was moving backward, away from the door that kept the whole world at bay. I stumbled awkwardly against the piano bench, James leaning over me, still kissing. My elbow accidentally pushed down on the keys and we froze with the noise. We remained silent, the sound of our heaving breaths the only evidence of our transgression." –James and Tess (Chosen Ones)
"Meeting James – a beautiful, but surprisingly flawed, and remarkably human Chosen One – shows her what she's missing. While I recognize the romance as a tad insta-lovey and predictable, I would never have thought that I would find it so appealing. I always fall pray to cases of forbidden love: Feeling the longing for, yet impossibility, of a happy ending grips me emotionally. It also helps when the male character is likeable – kind, sweet, but with a dark edge. Besides, even though it begins quickly, their relationship growth is realistically filled with ups and downs that leave us emotionally frayed. "- Giselle (Xpresso Reads)
Match #10
Kale
vs
Cooper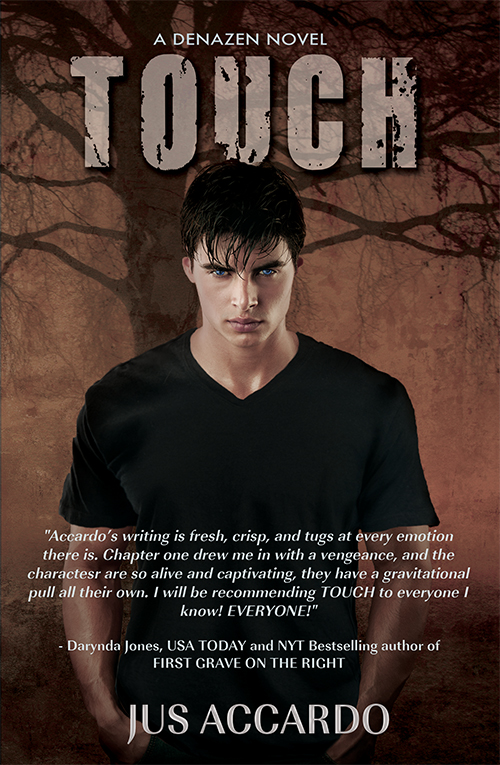 When a strange boy tumbles down a river embankment and lands at her feet, seventeen-year-old adrenaline junkie Deznee Cross snatches the opportunity to piss off her father by bringing the mysterious hottie with ice blue eyes home.
Except there's something off with Kale. He wears her shoes in the shower, is overly fascinated with things like DVDs and vases, and acts like she'll turn to dust if he touches her. It's not until Dez's father shows up, wielding a gun and knowing more about Kale than he should, that Dez realizes there's more to this boy—and her father's "law firm"—than she realized.
Kale has been a prisoner of Denazen Corporation—an organization devoted to collecting "special" kids known as Sixes and using them as weapons—his entire life. And, oh yeah, his touch? It kills. The two team up with a group of rogue Sixes hellbent on taking down Denazen before they're caught and her father discovers the biggest secret of all. A secret Dez has spent her life keeping safe.
A secret Kale will kill to protect.
"Kale is incredibly innocent, but he is also determined, fierce, protective and don't forget about the killer touch. Despite being a prisoner of Denazen for the majority of his life, he is still an inherently good person. He did not let the terrible hand life had given him ruin him; he somehow managed to stay himself. He may not seem like it initially, but he is a very strong character."- Teresa (Readers Live a 1000 Lives)
"Memorable characters, heart pounding action, sizzling hot romance–TOUCH has it all! Definitely fresh and new. You need to read this book like yesterday. If not, I'll send Kale after you."- Jennifer L. Armentrout (Author, Obsidian)

Be careful what you search for…
Emma Guthrie expects this summer to be like any other in the South Carolina Lowcountry–hot and steamy with plenty of beach time alongside her best friend and secret crush, Cooper Beaumont, and Emma's ever-present twin brother, Jack. But then a mysterious eighteenth-century message in a bottle surfaces, revealing a hidden pirate bounty. Lured by the adventure, the trio discovers the treasure and unwittingly unleashes an ancient Gullah curse that attacks Jack with the wicked flesh-eating Creep and promises to steal Cooper's soul on his approaching sixteenth birthday.
When a strange girl appears, bent on revenge; demon dogs become a threat; and Jack turns into a walking skeleton; Emma has no choice but to learn hoodoo magic to undo the hex, all before summer—and her friends–are lost forever.
"He is a such a sweetheart and I found him to be a really good guy. I do wish there was a flaw with him, but I honestly couldn't find one. I just loved him too much. I am very interested to see what happens to his character in the sequel."- Ashley (The Bibliophile's Corner)
"Cooper is just such a sweetheart you can see exactly why Emma fell for him in the first place."- Amber Hansford (Fantasy Book Addict)
Match #11:
Austin
vs
Dawson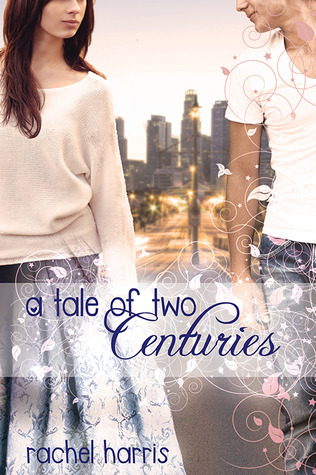 Alessandra D'Angeli is in need of an adventure. Tired of her sixteenth-century life in Italy and homesick for her time-traveling cousin, Cat, who visited her for a magical week and dazzled her with tales of the future, Alessandra is lost. Until the stars hear her plea.
One mystical spell later, Alessandra appears on Cat's Beverly Hills doorstep five hundred years in the future. Surrounded by confusing gadgets, scary transportation, and scandalous clothing, Less is hesitant to live the life of a twenty-first century teen…until she meets the infuriating—and infuriatingly handsome—surfer Austin Michaels. Austin challenges everything she believes in…and introduces her to a world filled with possibility.
With the clock ticking, Less knows she must live every moment of her modern life while she still can. But how will she return to the drab life of her past when the future is what holds everything she's come to love?
"Austin's a new book boyfriend for sure. If you're looking for a fun flirty read with cute boys & time travel (and who isn't?) this is the book for you."- Cindi Madsen (Author, All The Broken Pieces)
"I adore Austin. As much as I loved Lorenzo in My Super Sweet Sixteenth Century but Austin is my man. I adore him so much. He is arrogant and infuriating and damn right drop dead gorgeous. He is the epitome of the bad boy and I loved him right from the very first moment he came into the book. He is the guy that every girl will want to give him a slap upside the head while wanting to throw themselves at him at the same time."- Kayleigh (K- Books)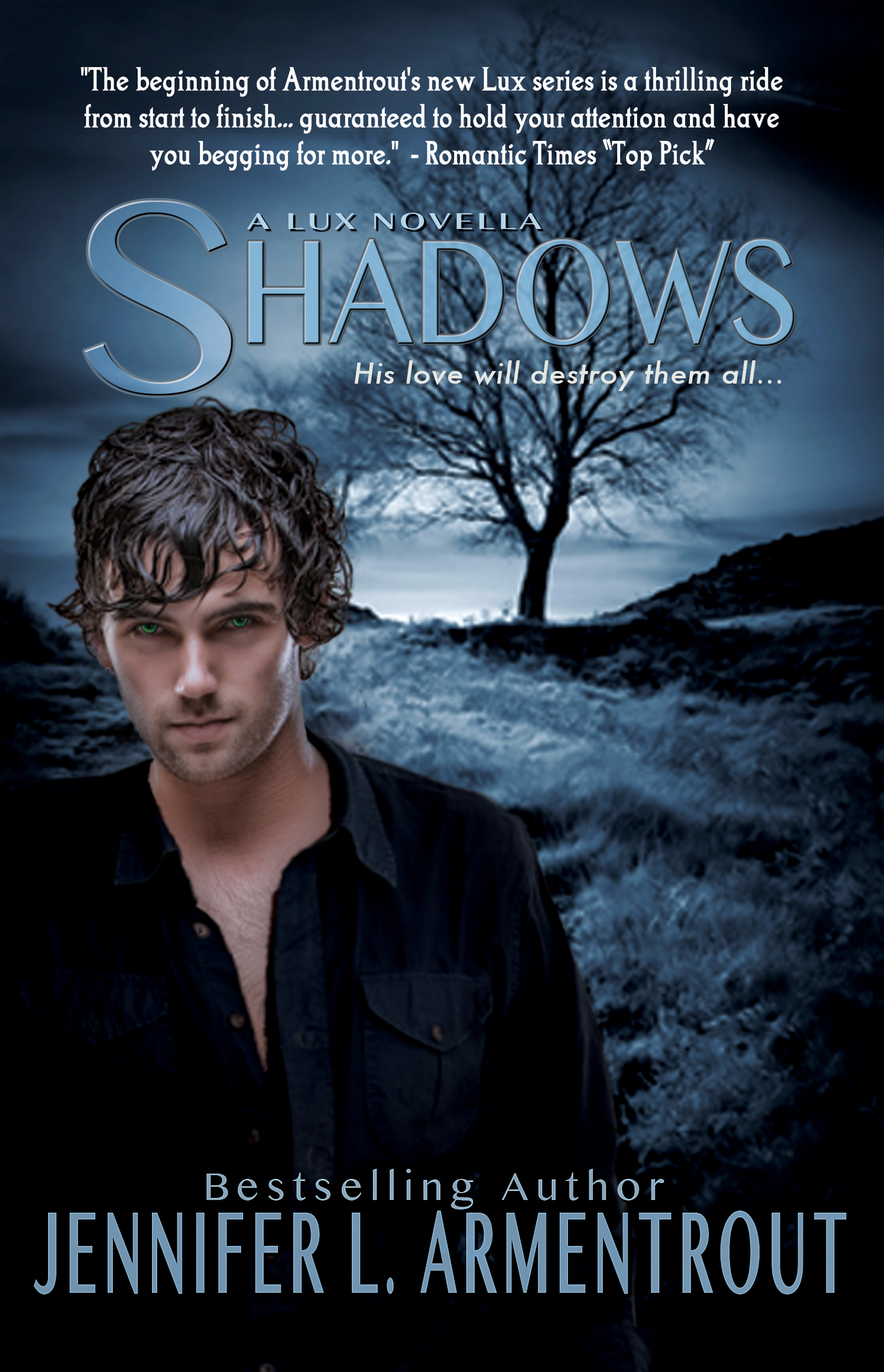 The last thing Dawson Black expected was Bethany Williams. As a Luxen, an alien life form on Earth, human girls are…well, fun. But since the Luxen have to keep their true identities a secret, falling for one would be insane.
Dangerous. Tempting. Undeniable.
Bethany can't deny the immediate connection between her and Dawson. And even though boys aren't a complication she wants, she can't stay away from him. Still, whenever they lock eyes, she's drawn in.
Captivated. Lured. Loved.
Dawson is keeping a secret that will change her existence…and put her life in jeopardy. But even he can't stop risking everything for one human girl. Or from a fate that is as unavoidable as love itself.
"Dawson, Dawson, Dawson…*sigh* I LOVE HIM OODLES!! Oh man is he different from Daemon…LOL ;p Where Daemon is sexy, hot, quick fused [teeheeee], has stupid and witty remarks, loves to tease (okay, okay more than tease) Katy and doesn't admit to his feelings….Dawson is the epitome of SWEETNESS!!! He is sexy, hot, very easy going, has sweet and heart touching remarks, falls in love endlessly and deeply with Bethany and admits to his feelings in the blink of an eye!! WHAT'S NOT TO LIKE!!??"- Maida (Literary Love Affair)
"He bent down, pressing his head against her forehead.  "Seriously though, I want this – I want you … More than I've ever wanted anything."- Dawson (Shadows)
Match #12:
Logan
vs
Jed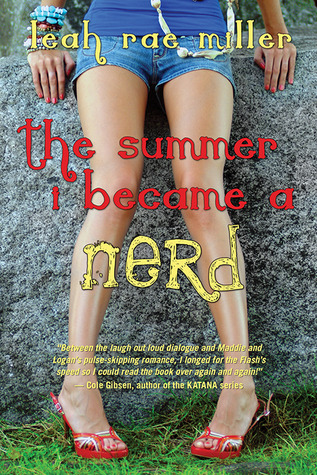 On the outside, seventeen-year-old Madelyne Summers looks like your typical blond cheerleader—perky, popular, and dating the star quarterback. But inside, Maddie spends more time agonizing over what will happen in the next issue of her favorite comic book than planning pep rallies with her squad. That she's a nerd hiding in a popular girl's body isn't just unknown, it's anti-known. And she needs to keep it that way.
Summer is the only time Maddie lets her real self out to play, but when she slips up and the adorkable guy behind the local comic shop's counter uncovers her secret, she's busted. Before she can shake a pom-pom, Maddie's whisked into Logan's world of comic conventions, live-action role-playing, and first-person-shooter video games. And she loves it. But the more she denies who she really is, the deeper her lies become…and the more she risks losing Logan forever.

"He was so sweet and butterfly inducing in every scene and I wanted to squee at every moment! There's one scene where he dedicates his show to Maddie that was so sweet I was like a puddle of swoony goo!"- Danielle (What Danielle Did Next)
"Then you have her nerd crush, Logan Scott. He's a cute, soccer player whose family runs the local comic book store. When a certain incident brings these two together, and Logan figures out about Maddie's nerdy side, things get interesting! I also have to admit, I might have a nerd crush on Logan Scott, too. He's just so adorkable! As Maddie's character grows, so does his, and watching that was pretty interesting!"-Magen (Corrie the Book Crazed Girl)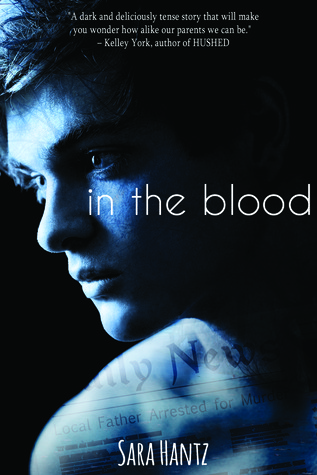 For seventeen years Jed Franklin's life was normal. Then his father was charged with the abuse and murder of four young boys and normal became a nightmare.
His mom's practically a walking zombie, he's lost most of his friends, and the press camps out on his lawn. The only things that keep him sane are his little sis; his best friend and dream girl, Summer; and the alcohol he stashes in his room. But after Jed wakes up from a total blackout to discover a local kid has gone missing—a kid he was last seen talking to—he's forced to face his greatest fear: that he could somehow be responsible.
In a life that's spiraled out of control, Jed must decide if he chooses his own destiny with Summer by his side or if the violent urges that plagued his father are truly in the blood…
"Jed is the poster boy for the hatred and anger and guilt and, above all, fear that such a son must feel and his rollercoaster emotions are drawn with infinite care. Ms. Hantz has created one of the most emotionally engaging characters I've come across in a long time and I was completely invested in what he was experiencing." -Lelia Taylor (GR reviewer)
"In the Blood is a great story of not giving up, that no matter what life throws at you you need to pick yourself up and move along. Jed reminds us that we all have a choice."- Danielle (Consuming Worlds)
 That's it for Round One of the Book Boyfriend March Madness! We'll see you back here on Wednesday to watch our boys duke it out in Round TWO!
About Author