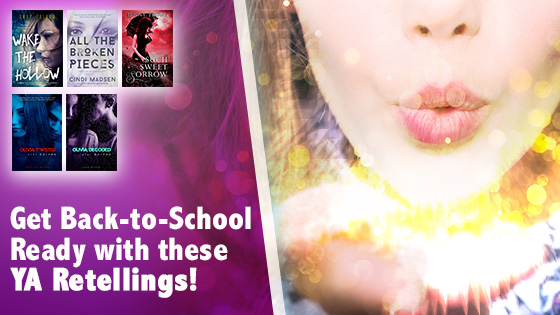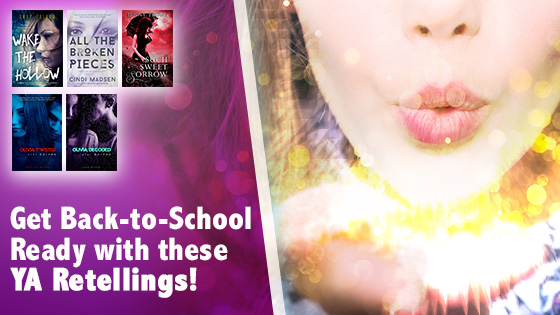 Get Back-to-School Ready with this YA Retellings Blog Blast!
Recently, we asked several Entangled TEEN  authors of YA Retellings the following question, "What book or story would you like to see updated for the young adult market?", and where possible, we've shared their responses below with you!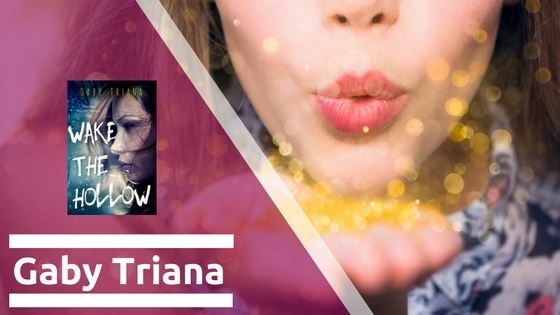 Gaby Triana's Wake the Hollow – YA Retelling of "The Legend of Sleepy Hollow":
Forget the ghosts, Mica. It's real, live people you should fear.
Tragedy has brought Micaela Burgos back to her hometown of Sleepy Hollow. It's been six years since she chose to live with her father in Miami instead of her eccentric mother. And now her mother is dead.
This town will suck you in and not let go.
Sleepy Hollow may be famous for its fabled headless horseman, but the town is real. So are its prejudices and hatred, targeting Mica's family as outsiders. But ghostly voices carry on the wind, whispering that her mother's death was based on hate…not an accident at all. With the help of two very different guys—who pull at her heart in very different ways—Micaela must awaken the hidden secret of Sleepy Hollow…before she meets her mother's fate.
Find the answers.
Unless, of course, the answers find you first.
Gaby's Answer to What YA Retelling She'd Like to See in 100 Words or Less:
As a huge fan of haunted house stories, I'd love to see a retelling of the Haunting of Hill House by Shirley Jackson. First published in 1959, this was and still is, one of the finest examples of psychological terror ever known in the horror genre, and because I love stories that scare you with what's not there rather than what is, I would love to see this interpreted for a teen audience. Are we caught up in Eleanor's mind, or is a real poltergeist haunting her? "Whatever walked there, walked alone." Yeah, definitely this one.
Buy Wake the Hollow: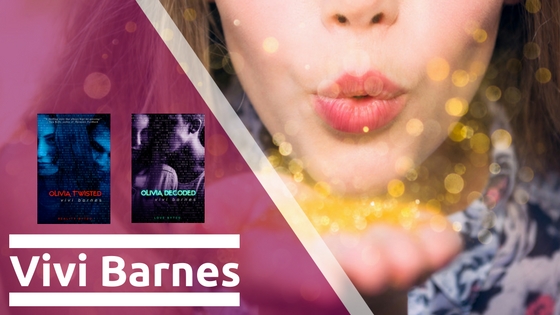 Vivi Barnes, author of Olivia Twisted, which is a YA Retelling of Oliver Twist:
Tossed from foster home to foster home, Olivia's seen a lot in her sixteen years. She's hardened, sure, though mostly just wants to fly under the radar until graduation. But her natural ability with computers catches the eye of Z, a mysterious guy at her new school. Soon, Z has brought Liv into his team of hacker elite―break into a few bank accounts, and voila, he drives a motorcycle. Follow his lead, and Olivia might even be able to escape from her oppressive foster parents. As Olivia and Z grow closer, though, so does the watchful eye of Bill Sykes, Z's boss. And he's got bigger plans for Liv…
Thanks to Z, Olivia's about to get twisted.
Olivia Decoded: 
This isn't my Jack, who once looked at me like I was his world. The guy who's occupied the better part of my mind for eight months.
This is Z, criminal hacker with a twisted agenda and an arsenal full of anger.
I've spent the past year trying to get my life on track. New school. New friends. New attitude. But old flames die hard, and one look at Jack—the hacker who enlisted me into his life and his hacking ring, stole my heart, and then left me—and every memory, every moment, every feeling comes rushing back. But Jack's not the only one who's resurfaced in my life. And if I can't break through Z's defenses and reach the old Jack, someone will get hurt…or worse.
Vivi's Answer to What YA Retelling She'd Like to See in 100 Words or Less:
I first saw the movie To Kill A Mockingbird when I was a teenager, and I believe it played a large part in opening my eyes to the realities and consequences of racism. Considering the state of the world today, I would love to see the story retold as a young adult novel with a Muslim-American Tom Robinson. I think capturing the attention of young adults through literature is one of the most effective ways we can change the world for the better.
Buy Olivia Twisted (Olivia Twisted, #1):
Pre-order Olivia Decoded (Olivia Twisted, #2):
Cindi Madsen's All the Broken Pieces – YA Retelling of Frankenstein:
What if your life wasn't your own?
Liv comes out of a coma with no memory of her past and two distinct, warring voices inside her head. Nothing, not even her reflection, seems familiar. As she stumbles through her junior year, the voices get louder, insisting she please the popular group while simultaneously despising them. But when Liv starts hanging around with Spencer, whose own mysterious past also has him on the fringe, life feels complete for the first time in, well, as long as she can remember.
Liv knows the details of the car accident that put her in the coma, but as the voices invade her dreams, and her dreams start feeling like memories, she and Spencer seek out answers. Yet the deeper they dig, the less things make sense. Can Liv rebuild the pieces of her broken past, when it means questioning not just who she is, but what she is?
Cindi's Answer to What YA Retelling She'd Like to See in 100 Words or Less:
Hmm. What retelling would I love to see? I'm a big fan of the classics, and twists on them. I'll read just about any Pride & Prejudice retelling. Beauty and the Beast is also a favorite. But I'd love to see a modern retelling of The Count of Monte Cristo. I think that there could be a lot of possibilities and different ways to go, but I think one with a lot of tension and romance and kissing (my fave), would be amazing! And  I just found out Entangled Teen recently acquired a Count of Monte Cristo retelling called STING, by Cindy Wilson! *makes grabby hands*
Buy All The Broken Pieces: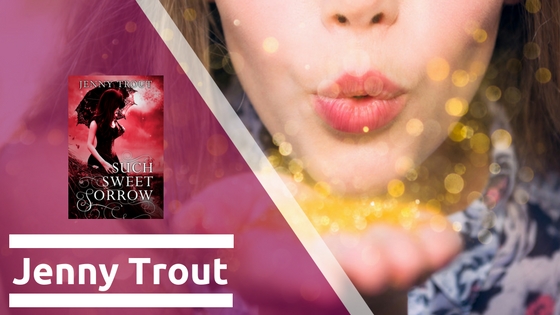 Jenny Trout's Such Sweet Sorrow – YA Retelling of Romeo & Juliet and Hamlet:
Never was there a tale of more woe than this of Juliet and her Romeo…
But true love never dies. Though they're parted by the veil between the world of mortals and the land of the dead, Romeo believes he can restore Juliet to life, but he'll have to travel to the underworld with a thoroughly infuriating guide.
Hamlet, Prince of Denmark, may not have inherited his father's crown, but the murdered king left his son a much more important responsibility—a portal to the Afterjord, where the souls of the dead reside. When the determined Romeo asks for help traversing the treacherous Afterjord, Hamlet sees an opportunity for adventure and the chance to avenge his father's death.
In an underworld filled with leviathan monsters, ghoulish shades, fire giants, and fierce Valkyrie warriors, Hamlet and Romeo must battle their way through jealousy, despair, and their darkest fears to rescue the fair damsel. Yet finding Juliet is only the beginning, and the Afterjord doesn't surrender souls without a price…
Buy Such Sweet Sorrow:

A.L. Davroe's Nexis – YA Retelling of "Cinderella":
In the domed city of Evanescence, appearance is everything. A Natural Born amongst genetically-altered Aristocrats, all Ella ever wanted was to be like everyone else. Augmented, sparkling, and perfect. Then…the crash. Devastated by her father's death and struggling with her new physical limitations, Ella is terrified to learn she is not just alone, but little more than a prisoner.
Her only escape is to lose herself in Nexis, the hugely popular virtual reality game her father created. In Nexis she meets Guster, a senior player who guides Ella through the strange and compelling new world she now inhabits. He offers Ella guidance, friendship…and something more. Something that allows her to forget about the "real" world, and makes her feel whole again.
A.L.'s Answer to What YA Retelling She'd Like to See in 100 Words or Less:
I'm a huge fan of retellings of stories that are a little less well know.  Even better?  Gender swapped stories!  That's a field rich for the harvest and I don't know why we're not all jumping on that boat.  Although, I hear Channing Tatum is going to be in a gender-swapped version of Splash.  That's gonna be something to see…
Buy Nexis (Tricksters, #1):
Kendra C. Highley's Finding Perfect – YA Retelling of Pygmalion in reverse: 
This Entangled Teen Crush book contains swoony situations, adult language, and a perfectly imperfect hero with an eye for calculus and a heart of gold.
How far will you go for perfection?
For "Perfect Paige" Westfeld, today is "D" Day. As in, she just got one on her calculus test. With her dreams of Stanford, her reputation, and her parents' expectations at stake, Paige needs to find a way to save face before everything she's worked for goes up in flames.
Ben Franklin (yes, he's related) is from the wrong side of town, with the wrong clothes and the wrong kind of life. He also knows an opportunity when he sees one, and he'll be happy to tutor Paige—if she makes him into the kind of guy her best friend, the hottest girl in school, will date.
It's the perfect arrangement. And Paige is determined not even the inconvenient—and utterly imperfect—attraction simmering between her and Ben will ruin it…
Kendra's Answer to What YA Retelling She'd Like to See in 100 Words or Less:
I'd love the see Samson and Delilah told as an epic love story between two enemies, in a dystopian where magic is real (think An Ember in the Ashes). Samson, an eighteen-year- old with unusual strength has been helping his country's army fight off an invasion by Delilah's countrymen. Delilah, a renowned beauty, is blackmailed into starting a relationship with Samson to spy for her country in exchange from saving her sister from slavers. Against all odds, they fall in love, but Delilah still has to betray Samson. The twist would be that she frees him from his captors in the end, and they escape together.
Buy Finding Perfect (Finding Perfect, #1):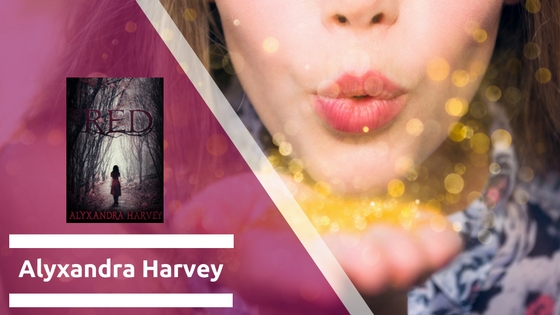 Alyxandra Harvey's Red – YA Retelling of "Little Red Riding Hood": 
Bad girls burn hot…
Red is the color of Kia Alcott's hair.
It's her temper, which blazes hot and always gets Kia into way too much trouble. And it's the color of fire. Fires that Kia can start…just by thinking about them.
When her latest "episode" gets her kicked out of school, Kia is shipped off to her grandmother, who works for the wealthy Blackwoods. It's an estate shrouded in secrets, surrounded by rules, and presided over by a family that is far from normal…including the gorgeous and insolent Ethan Blackwood.
Ethan knows far more about the dangers of the forest surrounding the estate than Kia can ever imagine. For this forest has teeth, and Ethan is charged with protecting the outside world from its vicious mysteries.
But inside, even the most vibrant shade of red doesn't stand a chance against the dark secrets of the Blackwood family…
Buy Red: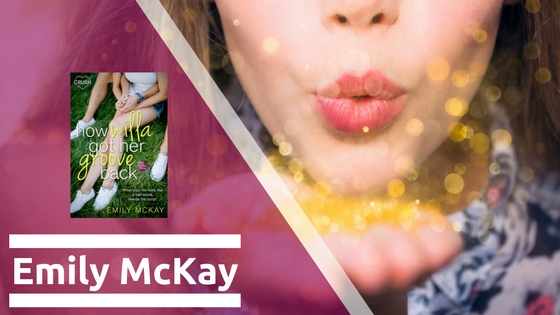 Emily McKay's How Willa Got Her Groove Back – YA Retelling of Pride & Prejudice: 
This Entangled Teen Crush book contains an unbelievably hot bad boy, an unbelievably famous actress, and all the drama that comes with adding both to your family. Oh, and a forbidden flirtation with a soon-to-be stepbrother

When your life feels like a bad movie, rewrite the script.
When Willa Schofer's father comes home from a business trip with an über-famous new fiancée, Willa's senior year blows up in paparazzi-fueled flames. Overnight, she has a new house, a new car, and a new soon-to-be stepbrother—the unbelievably hot, unbelievably arrogant, Finn McCain. Thank god he's constantly pushing her buttons, or she might do something irresponsible. Like fall for the jerk.
Just when Willa's decided to avoid him for, oh, ever, Finn lands in the center of her senior project team. Seriously—how hard is it to shake a guy? At least her work on the project snagged the attention of the (second) hottest guy in school. He might only be into her because of her famous stepmom, and he's not quite as exciting as a certain annoying housemate, but at least she's allowed to crush on the guy.
Because crushing on your annoying stepbrother? So not cool.
Willa and Finn Book 2 coming November 14, 2016
Buy How Willa Got Her Groove Back (Creative HeArts, #2; Willa and Finn, #1):
Enter for a Chance to Win the Entangled YA Retellings Giveaway:
Now It's Your Turn!
What YA Retelling are you dying to read, but – as far as you know – hasn't been written yet? Let us know in the comments section!
About Author