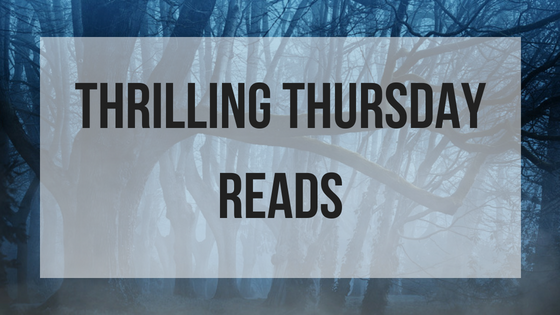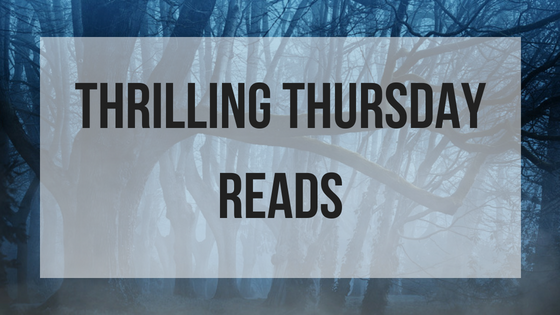 Do you love those stories that keep you on the edge of your seat and guessing how it will end? If so, you don't want to miss these YA reads that will pull you in to the very last page.
Chasing Truth by Julie Cross
When former con artist Eleanor Ames's homecoming date commits suicide, she's positive there's something more going on. The more questions she asks, though, the more she crosses paths with Miles Beckett. He's sexy, mysterious, arrogant…and he's asking all the same questions.
Eleanor might not trust him – she doesn't even like him – but they can't keep their hands off of each other. Fighting the infuriating attraction is almost as hard as ignoring the fact that Miles isn't telling her the truth…and that there's a good chance he could be the killer.
Shadow of a Girl by Shannon Greenland
After I ran away from home, these were the two rules that dictated my life. Scoring a job as a roadie fit perfectly for what I needed. Traveling, cash, and life out of the spotlight.  But when my path collides with West, the lead singer of Bus Stop, I can't seem to stay out of hisspotlight—especially since we'll be touring together for an entire year.
West is determined to break down my walls. He won't give up. And little by little they come crumbling. But if he knew what lurked behind them, he wouldn't be so eager to get rid of them.
The more time we spend together, the more the lines of our friendship become blurred. He makes me dream of things I never thought possible. But while our friendship has been evolving into a romance, my secrets have been closing in. And just when I've decided to reveal my past to West, I'm confronted by it. The cost of my freedom could ruin the life of the guy I love…
Pretty Dead Girls by Monica Murphy
Beautiful. Perfect. Dead.
In the peaceful seaside town of Cape Bonita, wicked secrets and lies are hidden just beneath the surface. But all it takes is one tragedy for them to be exposed.
The most popular girls in school are turning up dead, and Penelope Malone is terrified she's next. All the victims so far have been linked to Penelope—and to a boy from her physics class. The one she's never really noticed before, with the rumored dark past and a brooding stare that cuts right through her.
There's something he isn't telling her. But there's something she's not telling him, either.
Everyone has secrets, and theirs might get them killed.
Never Apart by Romily Bernard
What if you had to relive the same five days over and over?
And what if at the end of it, your boyfriend is killed…
And you have to watch. Every time.
You don't know why you're stuck in this nightmare.
But you do know that these are the rules you now live by:
Wake Up.
Run.
Die.
Repeat.
Now, the only way to escape this loop is to attempt something crazy. Something dangerous. Something completely unexpected. This time…you're not going to run.
Combining heart-pounding romance and a thrilling mystery Never Apart is a stunning story you won't soon forget.
Modern Monsters by Kelley York
Vic Howard didn't really want to go to the party. He's the Invisible Guy in school, a special kind of hell for quiet, nice guys. But because his best friend as is as popular as he's persona-non-grata, Vic went…and wished he didn't.
Something happened that night. A girl was raped. Worst of all, she's told the police that Vic did it. Suddenly Vic is painfully visible, walking through halls filled with hostility and pending violence. Even his mom thinks he's guilty. Now Vic is determined to find out what really happened that night, even if it means an uneasy alliance with the girl's best friend, Autumn Dixon.
But while the truth can set Vic free, it can also shatter everything he thought he knew about his life…
About Author