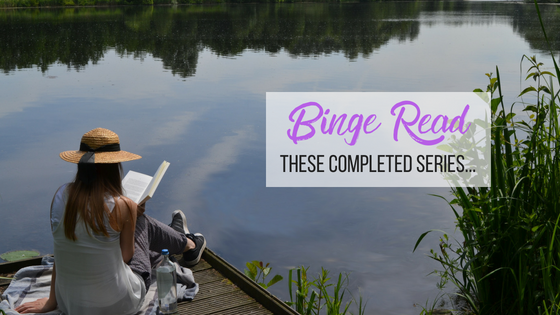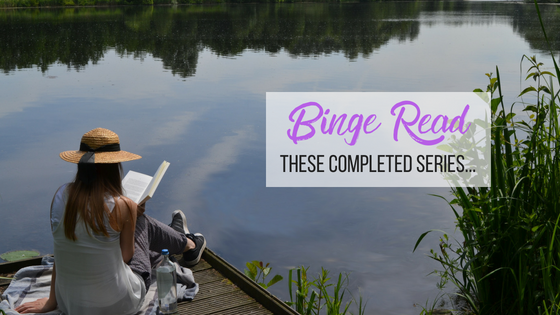 Looking for some great books while waiting for the next book in that cliffhanger series you're reading? Pick up these completed YA series and start binge reading today!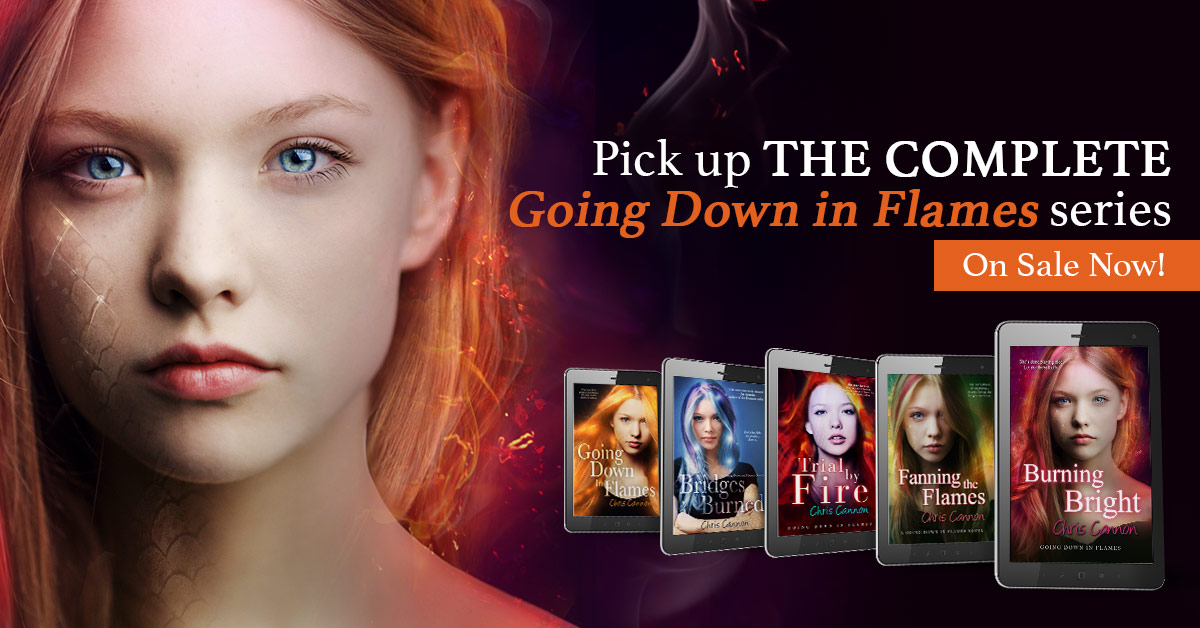 Finding out on your sixteenth birthday you're a shape-shifting dragon is tough to swallow. Being hauled off to an elite boarding school is enough to choke on.

Since Bryn is the only crossbreed at the Institute for Excellence, all eyes are on her, but it's a particular black dragon, Zavien, who catches her attention.

Zavien is tired of the Directorate's rules. Segregated clans, being told who to love, and close-minded leaders make freedom of choice almost impossible. The new girl with the striped hair is a breath of fresh air, and with Bryn's help, they may be able to change the rules.

At the Institute, old grudges, new crushes, and death threats are all part of a normal day for Bryn. She'll need to learn to control her dragon powers if she wants to make it through her first year at school. But even focusing on staying alive is difficult when you're falling for someone you can't have.
Pick up the entire Going Down in Flames series by Chris Cannon!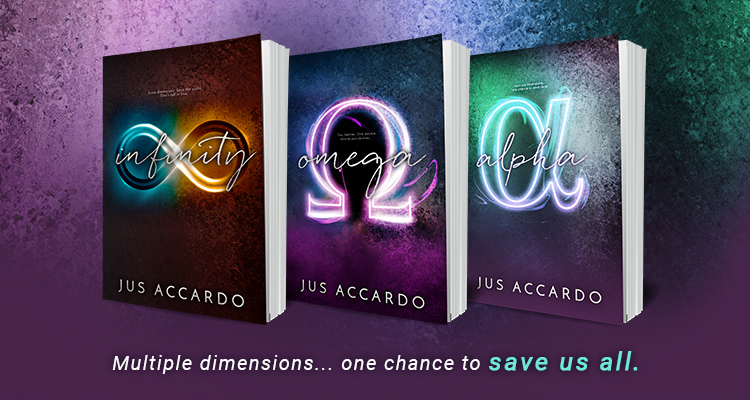 Nobody said being the daughter of an army general was easy. But her dad sending a teenage subordinate to babysit her while he's away? That's taking it a step too far.

Cade, as beautiful as he is deadly, watches Kori with more than just interest in his eyes. He looks at her like he knows her very soul. And when he saves her from a seemingly random attack, everything changes.

Turns out, Kori's dad isn't just an army general—he's the head of a secret government project responsible for jumping between parallel dimensions. Which means there are infinite Koris, infinite Cades…and apparently, on every other Earth, they're madly in love.

Falling in love is the last thing on Kori's mind. Especially when she finds herself in a deadly crossfire, and someone from another Earth is hell-bent on revenge…
Pick up the entire Infinity series by Jus Accardo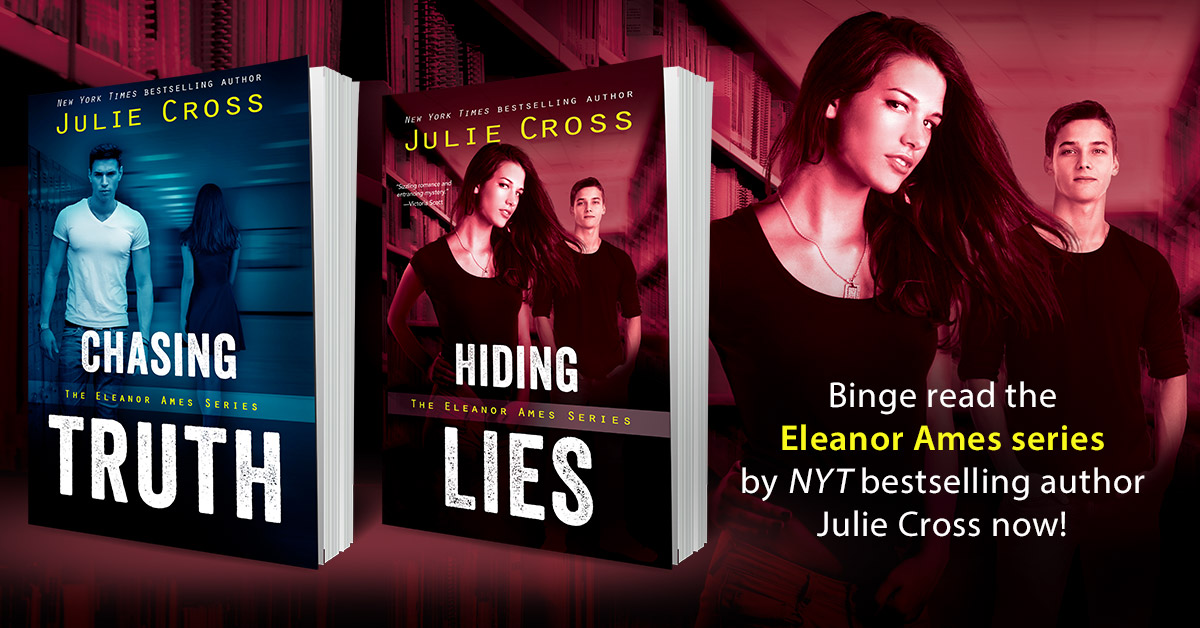 When former con artist Eleanor Ames's homecoming date commits suicide, she's positive there's something more going on. The more questions she asks, though, the more she crosses paths with Miles Beckett. He's sexy, mysterious, arrogant…and he's asking all the same questions.

Eleanor might not trust him – she doesn't even like him – but they can't keep their hands off of each other. Fighting the infuriating attraction is almost as hard as ignoring the fact that Miles isn't telling her the truth…and that there's a good chance he could be the killer.
Pick up both Eleanor Ames books
About Author