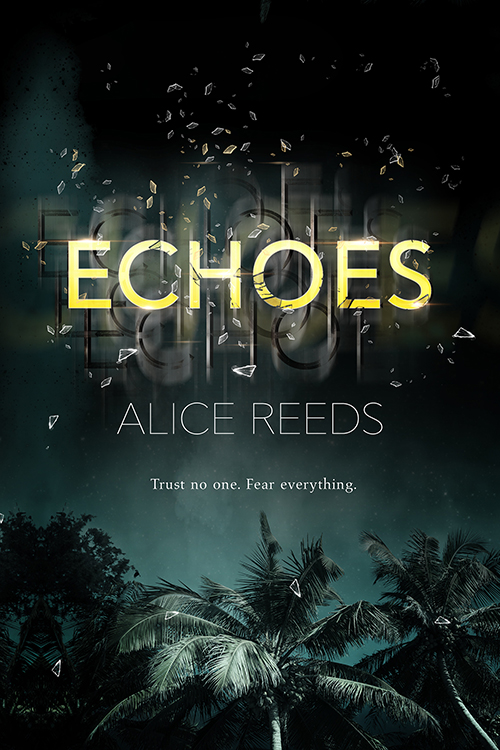 Don't miss this week's new Entangled Teen releases!
Echoes by Alica Reeds

They wake on a deserted island. Fiona and Miles, high school enemies now stranded together. No memory of how they got there. No plan to follow, no hope to hold on to.
Each step forward reveals the mystery behind the forces that brought them here. And soon, the most chilling discovery: something else is on the island with them.
Something that won't let them leave alive.
Echoes is a thrilling adventure about confronting the impossible, discovering love in the most unexpected places, and, above all, finding hope in the face of the unknown.
Courting Carlyn by Melissa Chambers

Vaughn Yarborough is ready to trade the fame and glory of the international junior pro tennis circuit for college and a more settled life. First stop: spearhead a summer camp for underprivileged kids. The girl who's agreed to run it with him has Vaughn more intrigued by the minute, but with the strict no-fraternizing rules, he's got to figure out how not to fall for her.
When the boy Carlyn Sadowski has crushed on for years asks her to work with him for the summer, she has to pinch herself. When his world-famed coach offers her training for free, she can't believe her luck. He could actually help her follow in her mother's footsteps by playing college tennis. But when she finds out the catch is she's got to convince Vaughn to go pro, Carlyn will have to decide between her dreams and the boy currently stealing her heart.
Disclaimer: This Entangled Teen Crush book features a super-hot sports star, the shy girl looking to grow her confidence on and off the court, and late-night shenanigans that would make your camp counselor blush.
About Author