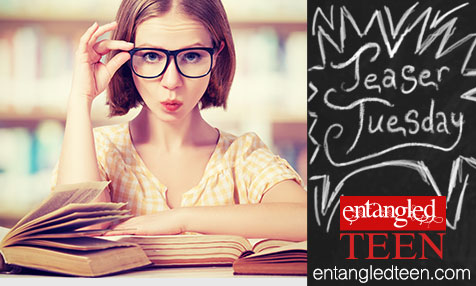 Readers loved Going Down in Flames by Chris Cannon, now take a peek inside the sequel…
"Everyone in Dragon's Bluff receives swords on their sixteenth birthday as a reminder of who we truly are. We train as a way to stay in shape and to keep our skills sharp." Valmont wiggled his eyebrows.

Bryn groaned. "Was that an intentional pun?"

"Sorry, couldn't help myself."

Bryn accepted the sword he held out to her. It wasn't as heavy as she thought it would be. "Can you teach me how to use this?"

"Sure, let's go out back."

"Isn't it too dark?" "Nope." They stepped out the back door into the twilight. Valmont flipped a switch, and lanterns hanging from the eaves of the house bathed the backyard in warm yellow light. It would have been beautiful except for the fir trees that resembled short telephone poles scattered about the yard. Most of the branches had been cut off, and they were only a bit taller than Valmont.

Bryn pointed at one of the oddities. "Is that some sort of knightly landscaping?"

"No. I want to clear this area to make room for a picnic table and a barbecue grill. Cutting down trees is great forsword practice." He pointed toward a stump about ten feet away. "Sit over there and watch. You'll understand how knights can defend themselves."

Valmont swung at a branch five inches thick. He cut through the limb like it was made of cream cheese. Swinging the blade in a reverse arc, he sliced through another thick branch.

Maybe he could fight a dragon. "I'm impressed."
Want to read more? Find it online: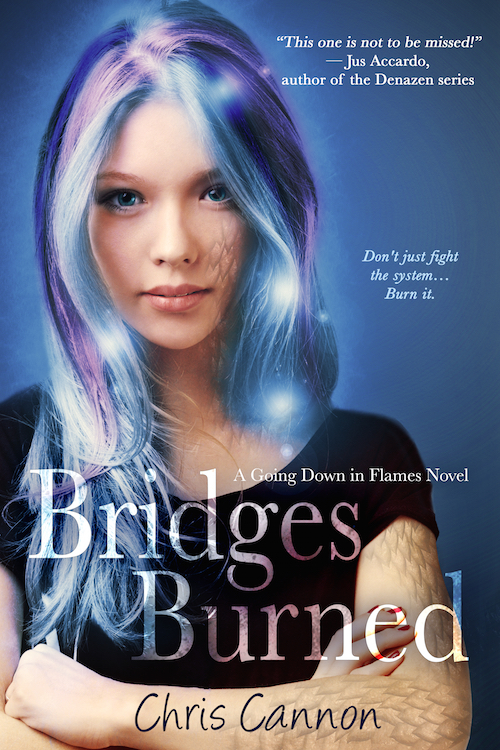 About Bridges Burned:
 Don't just fight the system…burn it.

Since discovering she is a shape-shifting, fire-breathing dragon on her sixteenth birthday (surprise!), Bryn McKenna's world has been thrown into chaos. Being a "crossbreed"—part Red dragon and part Blue—means Bryn will never fit in. Not with dragon society. Not with the archaic and controlling Directorate. And definitely not when she has striped hair and a not-so-popular affection for rule-breaking…

But sneaking around with her secret boyfriend, Zavien, gets a whole lot harder when he's betrothed to someone else. Someone who isn't a mixed breed and totally forbidden. And for an added complication, it turns out Bryn's former archnemesis Jaxon Westgate isn't quite the evil asshat she thought. Now she's caught between her desire to fit in and a need to set things on fire. Literally.

Because if Bryn can't adapt to the status quo…well, then maybe it's time for her to change it.
About Author