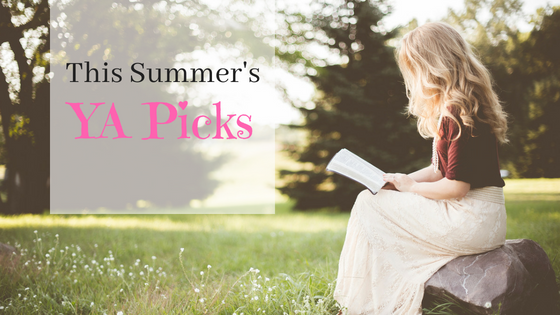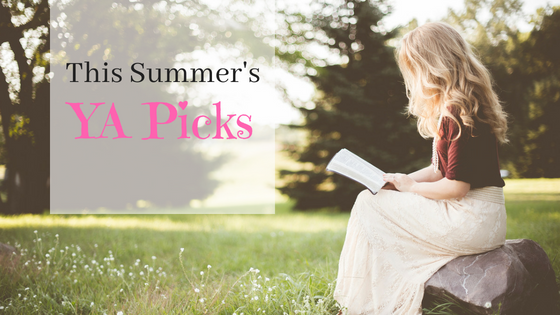 -Melissa Chambers
I love summer reading…by the pool, or even better, at the beach! I do tend to read more in the summer because it's a slower pace than the rest of the year. Can we please just have summer all four seasons?
Here are the YA books I've read, am reading, or want to read this summer:
Finished Reading: The Kissing Booth by Beth Reekles
I had no idea this book existed before I saw the Netflix movie which totally sucked me in. The movie had so many aspects that made me happy: an arcade on the beach with a dancing game, a swoony guy, and a kissing booth! I was sold. With the book, the reader gets a little better view into Elle's and Lee's friendship, which I liked, and we get a better picture of their friend group. I liked both the movie and the book, and I was really impressed to find out that Beth Reekles wrote the book when she was fifteen!
Finished Reading: Leah on the Offbeat by Becky Albertalli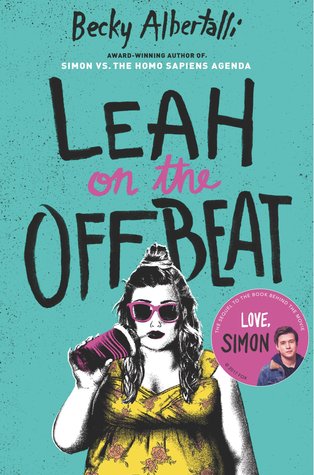 I'm a huge fan of Simon Vs the Homo Sapiens agenda, so I was so excited to pick up this follow up. It features Leah, who was Simon's BFF in book one, and we learn a lot of things about her that we didn't know. In the movie, Love, Simon, Leah is played by Katherine Langford (13 Reasons Why), so I was able to picture her as Leah the whole way through, which was cool. It's much like Simon in that it's a meandering story where we get a good picture of life in this friend group, which as a spectator, I really enjoy.
Finished Reading: The Whispers by Greg Howard
This is a middle grade book set to release in January by G.P. Putnam's Sons Books for Young Readers (Penquin/Random House), but I got my hands on an advanced reader copy. The Whispers is a sweet and tender story about eleven-year-old Riley whose mother has gone missing. It takes place in small town South Carolina and has beautiful world building and a rich and layered plot. It's a story that will rest in your heart and you'll never be able shake.
Finished Reading: All We Ever Wanted by Emily Giffin
This isn't a YA book per se, but it does have a teenage POV, and the book is all about a group of kids who go to a privileged private school in Nashville, and a photograph taken of a girl who is there on scholarship that leaks out and changes her life. The story was very well-written and thought-provoking. I'm a fan of Emily Giffin, and I think this is one of my favorite books of hers.
Currently Reading: The Gentleman's Guide to Vice and Virtue by Mackenzi Lee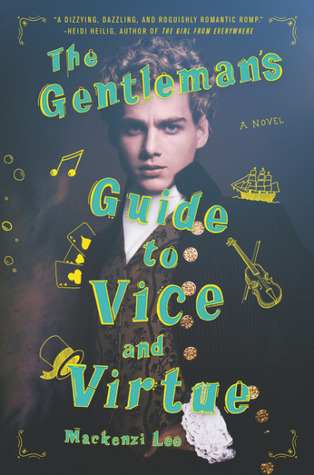 And I'm loving it! While Monty appears to be a spoiled, privileged teen shagging his way unapologetically through 18th century Europe, I'm just getting to the part where I find out what made him into the lovable brat he his. Will definitely be finishing this one.
Want to Read: There's Someone Inside Your House by Stephanie Perkins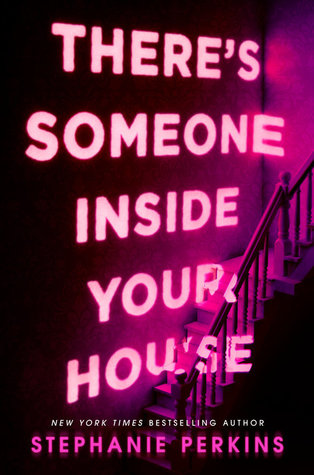 I'm a huge fan of Anna and the French Kiss and the other books in that series, so I'm so curious to see how the author pulls off a thriller! With Halloween on its way, this looks like it might be the perfect book to transition into fall with.
*****
While you're filling your eReader don't forget to pick up Falling for Forever by Melissa Chamber for just 99¢!
The second Jenna Quigley turns eighteen, she's headed to L.A. to extend the timer on her fifteen minutes of fame. Too bad her dad made her promise to graduate high school first. Silver lining? Her new school has a serious talent competition with a $25,000 cash prize, which would go a long way in L.A. Jenna's got plenty of talent—she didn't almost win America's Newest Sensation for nothing. But it'll take everything she's got to bring down the music nerd with a stick up his butt…no matter how cute he is in those glasses.
Miles Cleveland needs to win that talent contest. When some hot girl stole his audition spot on America's Newest Sensation, his chance to study music flounced off to New York with her. Now, not only can he win enough money to pay for his education, he can get revenge on that very same girl. He can't start to question his plan, though…no matter how deep Jenna buries into his heart.
Get Your Copy
Follow Melissa on…
Facebook | Instagram | Twitter
For more info on Melissa: www.melissachambers.com
Melissa Chambers writes contemporary novels for young, new, and actual adults. A Nashville native, she spends her days working in the music industry and her nights tapping away at her keyboard. While she's slightly obsessed with alt rock, she leaves the guitar playing to her husband and kid. She never misses a chance to play a tennis match, listen to an audiobook, or eat a bowl of ice cream. (Rocky road, please!) She serves as president for the Music City Romance Writers and is the author of the Love Along Hwy 30A series, the Before Forever series (YA), and Courting Carlyn (YA).
About Author