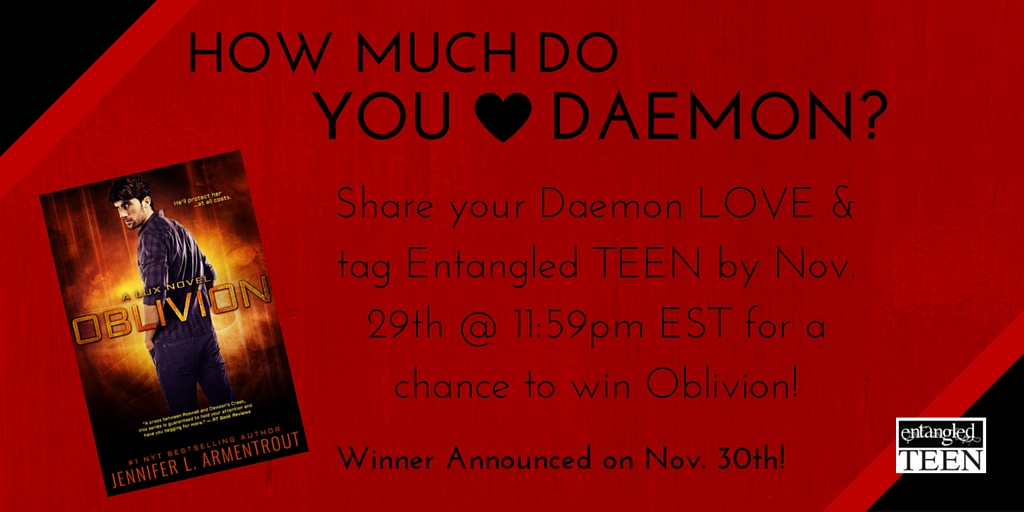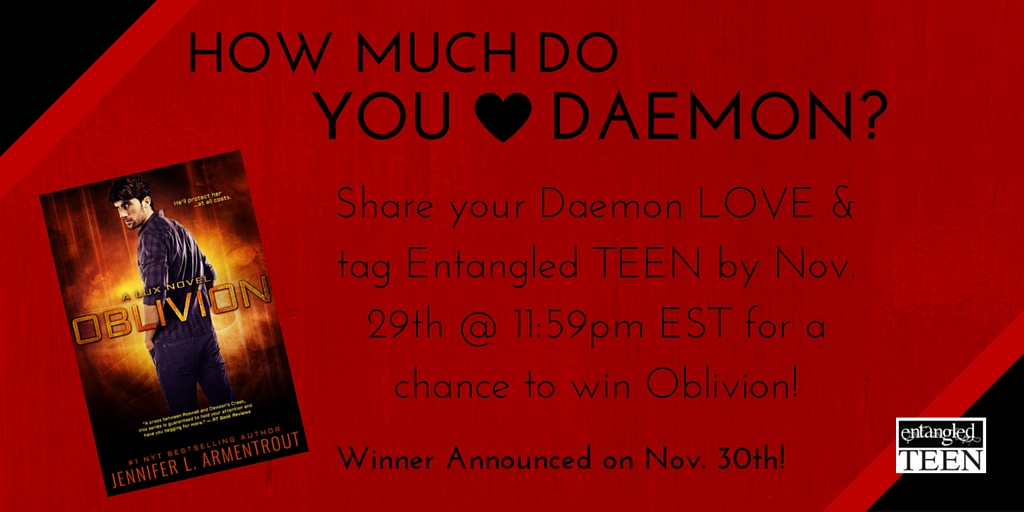 Tell Us How Much You LOVE Daemon to Win Oblivion!
If you're a fan of Jennifer L. Armentrout and the Lux Series, then you know that Oblivion, a book entirely from Daemon Black's POV, is coming out on Tuesday, December 1st. Obviously, you'll be dying to read this book – that's just a given.
If – for some unknown reason – you haven't pre-ordered your copy yet and you live in the U.S., then now is your chance to win 1 of 2 copies from Entangled TEEN! But how? Basically, we want to find how much of a Daemon Black fan you are, and there are a bunch of ways to do that, like sharing your fave scene from the Lux Series or the reasons that you love Daemon on social media.
Check out the Rafflecopter widget below, do as many of the Daemon LOVE activities as you can between now and November 29th at 11:59pm EST for a chance of winning Oblivion. We'll announce the winners on November 30th! (Sorry, but this contest is only open to U.S. residents.)
About Author