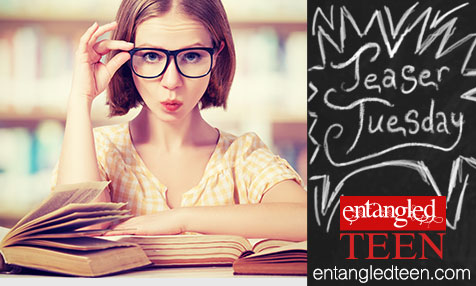 Don't miss today's Teaser Tuesday from Perfected by Kate Jarvik Birch, which is now in paperback!

He grabbed my hand and pulled me onto the grass. In front of us, the tent was alive with light and noise. A wide wooden dance floor had been laid over the grass at the other end of the tent, and past it, the band stood on top of a small stage pouring music out into the night.

"I really wanted to dance with you," Penn said, frowning as he looked out over the crowded floor where his father stood talking with a large group of men.
 The ceiling inside was covered with large lanterns, which reflected off of the glossy wood, and as much as I wanted to stand beneath them, I didn't want to disobey the congressman's wife.

I shook my head. "I'm sorry, Penn. I can't."

Watching the sweet way his face fell in disappointment made me laugh.

"Oh, you think hurting my feelings is funny?" he asked.

"No," I smiled, covering my face with my hands. 
Penn turned his head away from me, but his smile was impossible to disguise.

"Good thing I don't give up easily," he said. He pulled me around the corner of the tent and down the dark hill into the shadows. "We'll just have to dance out here."

With a quick flick of the wrist, he grabbed me again by the hand and drew me into his chest. My breath caught in my throat. After all the dance lessons we'd been given at the training center, this was my first time dancing with a man.

A wild tingling spread through my chest, as if all those tiny bubbles in my drink had begun exploding inside me the moment he began to move me across the grass in a slow waltz. He wasn't a great dancer, but his arms were firm, his hand warm and strong against my back. I leaned my head on his chest, letting myself breathe in the clean smell of his starched shirt and the lingering fragrance of the bubbly drink on his breath.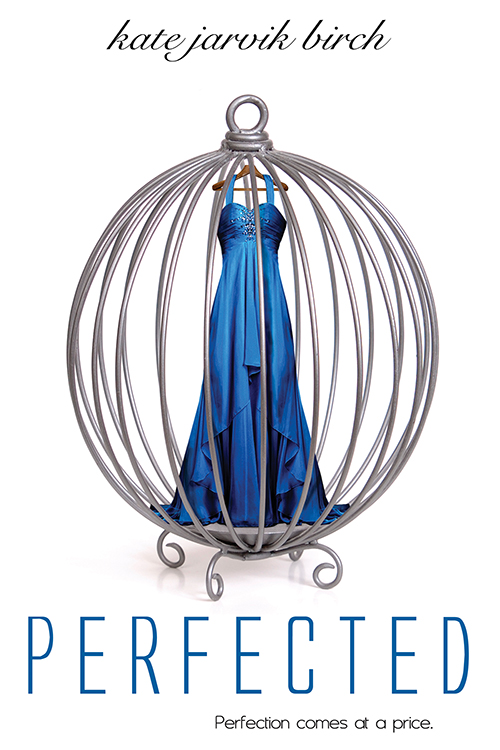 About Perfected:
Perfection comes at a price.

As soon as the government passed legislation allowing humans to be genetically engineered and sold as pets, the rich and powerful rushed to own beautiful girls like Ella. Trained from birth to be graceful, demure, and above all, perfect, these "family companions" enter their masters' homes prepared to live a life of idle luxury.

Ella is happy with her new role as playmate for a congressman's bubbly young daughter, but she doesn't expect Penn, the congressman's handsome and rebellious son. He's the only person who sees beyond the perfect exterior to the girl within. Falling for him goes against every rule she knows… and the freedom she finds with him is intoxicating.

But when Ella is kidnapped and thrust into the dark underworld lurking beneath her pampered life, she's faced with an unthinkable choice. Because the only thing more dangerous than staying with Penn's family is leaving… and if she's unsuccessful, she'll face a fate far worse than death.

For fans of Kiera Cass' Selection series and Lauren DeStefano's Chemical Garden series, Perfected is a chilling look at what it means to be human, and a stunning celebration of the power of love to set us free, wrapped in a glamorous—and dangerous—bow.
Want to read more? Buy Perfected in Paperback now:
About Author