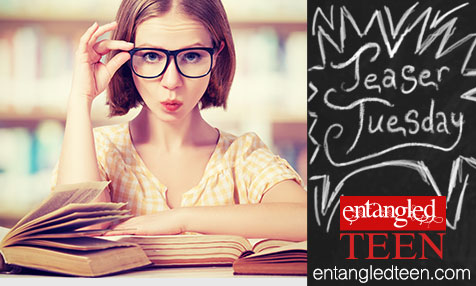 Don't miss today's Teaser Tuesday from Mia and the Bad Boy, book #2 in Backstage Pass: The Complete Series by Ophelia London, Lisa Burstein, Rebekah L. Purdy, Suze Winegardner, and Erin Butler, which releases on Monday, December 5, 2016!
She could still taste him on her, but as she slid her fingers against her lips trying to replicate his soft, sure kiss, it didn't even come close to the aching excitement that squeezed at every living molecule inside her as their bodies pressed together. That made her crave him now, a snarl in her belly that forced her to stand and walk to the door adjoining their rooms. She ran her hand against the wood in the dark.

Was he thinking about her?

Even though she wasn't supposed to, would she ever be able to think about anything else?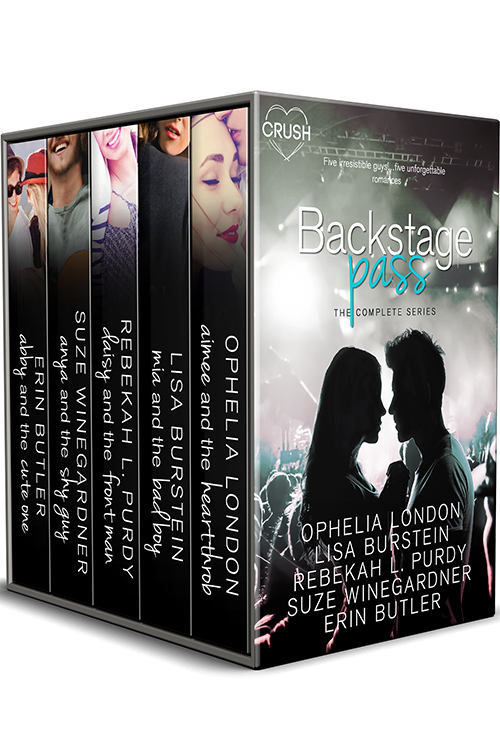 About Backstage Pass: The Complete Series (Backstage Pass, #1-5):
Five irresistible guys…five unforgettable romances

Step backstage with the guys of Seconds to Juliet—the hottest boy band to hit the scene in years—and the girls who capture their hearts. Superstardom has never been so sexy…

Join the fandom. Just click the button.

Aimee and the Heartthrob by Ophelia London

Mia and the Bad Boy by Lisa Burstein

Daisy and the Front Man by Rebekah L. Purdy

Anya and the Shy Guy by Suze Winegardner

Abby and the Cute One by Erin Butler
Want to read more? Pre-order Backstage Pass: The Complete Series (Backstage Pass, #1-5) now:

About Author