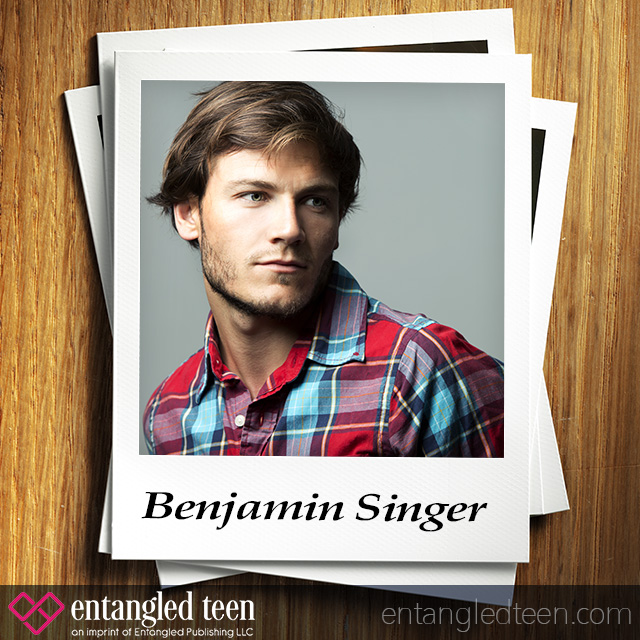 Welcome to Swoon Sunday where you get to meet some of our swoon-worthy heroes.  Today we have a visit from Benjamin Singer from By a Charm and a Curse by Jaime Questell!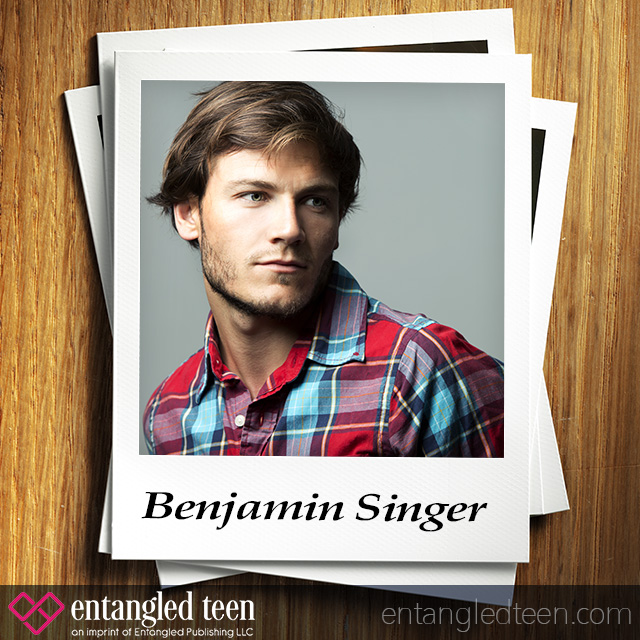 Benjamin, why don't you describe yourself to us.
People tell me I look like my dad, but he died when I was young, so I don't have much to go off of except for a few photos. We do have the same blond hair and blue eyes, and I'm told he had poor eyesight, so thanks for the need for glasses, dad. And I don't like to think of myself as being muscle-y, but I can hold my own.
What's your profession?
I am the apprentice carpenter for Le Grand's Carnival Fantastic. My mom is the lead carpenter and everything I know I learned from her. But it's not what I want to do for the rest of my life.
Where do you call home?
At the moment, I live in an old Airstream trailer with my mom, traveling across the country with the carnival. But if I have my way, that'll change very soon.
What kind of music do you listen to? 
I like a little bit of everything, but right now, I really like this one song by The Rubens. It's called Elvis, even though it's not about Elvis Presley at all. It makes me think of someone special.
What's your biggest regret?
Not being able to know my dad.
What's your favourite dessert/food?
Anything not from a carnival. But once when the carnival stopped outside of Houston, my friend Marcel and I snuck out for the night and had phô. I think that might be the best thing I've ever eaten.
What's your favourite pastime/hobby?
Painting. I love making colors blend, and adding in the details that turn shapes into something recognizable. It's a lot of the same things I like about carpentry, but no where near as much physical labor.
What would be your idea of an ideal vacation?
I'd love to find someplace quiet, by the ocean, where I could just be still. I'd read books, have bonfires on the beach, and maybe try to find more phô.
Early bird or night owl?
Early bird. I love the way the carnival looks when mist drifts through the aisles of tents and no one else is around.
Liked this interview with Benjamin? Then check out a swoony moment between him and Emma:
"My name's Ben, by the way," I say as I shake her hand. I'm so focused on trying to make her feel more comfortable that I don't notice right away. There's a chill to her skin that's off, and her fingers are unyielding, firm. It's like I'm not shaking a hand at all but rather a carving of one. Then she smiles, and the cold radiating off her doesn't even register anymore.

"Emma."

Emma. Okay, fine.

Maybe Mom was right to worry a little.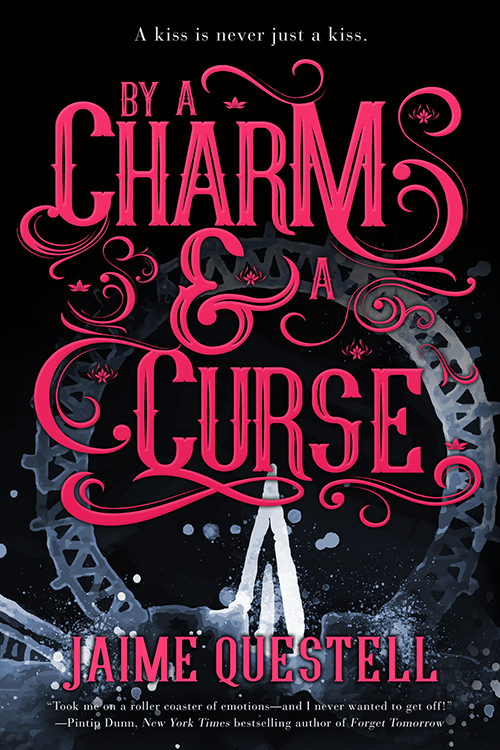 About By a Charm and a Curse:
Le Grand's Carnival Fantastic isn't like other traveling circuses. It's bound by a charm, held together by a centuries-old curse, that protects its members from ever growing older or getting hurt. Emmaline King is drawn to the circus like a moth to a flame…and unwittingly recruited into its folds by a mysterious teen boy whose kiss is as cold as ice.

Forced to travel through Texas as the new Girl in the Box, Emmaline is completely trapped. Breaking the curse seems like her only chance at freedom, but with no curse, there's no charm, either—dooming everyone who calls the Carnival Fantastic home. Including the boy she's afraid she's falling for.

Everything—including his life—could end with just one kiss.
Want to read more? Get your copy of By a Charm and a Curse by Jaime Questell today!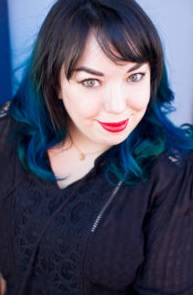 About Jaime Questell:
About Author