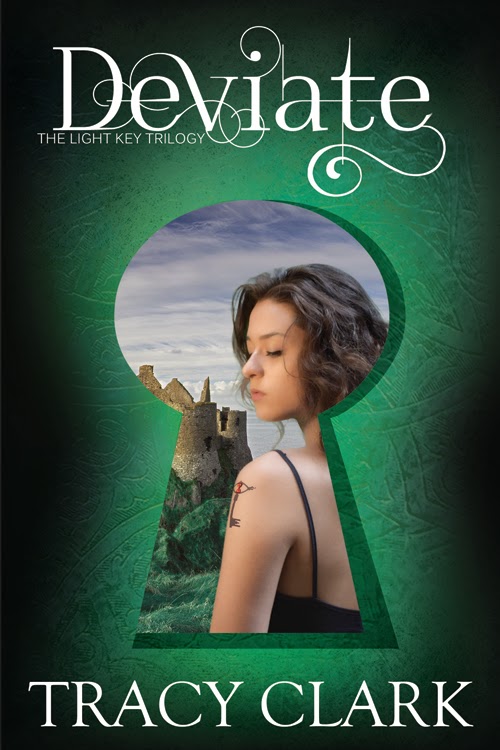 I'm often asked about the trailer for my paranormal romance, SCINTILLATE. I might be biased, but I think it's a freakishly good trailer. "Cora Sandoval" and "Finn Doyle" walked on set and I swear, it was like my characters coming to life in front of my eyes!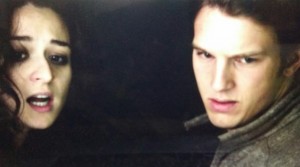 At school visits, the trailer is especially popular with teens and it's likely because we are a visual society, used to receiving most of our information in punchy visual hits. Book trailers can be an invaluable way to increase visibility. It's one thing to be told about a book (and we authors do depend on word of mouth.) It's another thing to see a book come to life in a "mini-movie" format that's also sharable with one click. A book trailer can be a savvy marketing tool, but also an art form in itself. I was lucky to be on set for the filming of the SCINTILLATE trailer.
It was filmed entirely in New York City and the challenge was to make a scrabbly riverfront location look like the California Redwoods or a historic mansion that once belonged to George Washington look like an Irish manor. At one point, I perched on a chair in front of a green-screen with a key on a chain, to dangle it over the actress' hand for a bit of movie magic you can see at the end of the trailer. Hey, it's The Light Key Trilogy… gotta have some supernatural key action in there! What wasn't hard was finding actors who wonderfully typified my main characters. Seeing them act out my scenes, my words, was one of the most surreal and amazing experiences of my life. I imagine that when a feature film is made from an author's work that fairytale is magnified tenfold. Cohorts and Conspirators, http://www.cohortsandconspirators.com/, is the company that produces my trailers went above and beyond to bring my novel to screen. From casting, to locations, to the professionalism of the crew, and beyond into the post-production and editing phase; they handled everything with attention to detail and passion for their work. The trailer for DEVIATE has already been shot and is in the post-production phase now. I am dying to show you how the ever-widening scope of the story was captured in the trailer. I will say that if you liked the kiss in the SCINTILLATE trailer, I think this one just might ratchet things up a bit! I'm an evil tease, right?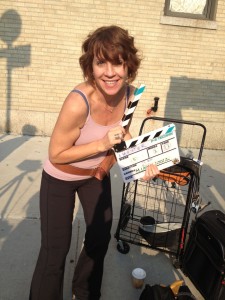 In this climate, authors must be innovative in how we promote our work. Book trailers aren't new, but book trailers and teasers as an art form do stand out and can be a great way to not only promote book but to give readers and fans a fun way to immerse themselves in the worlds we create.
About Author