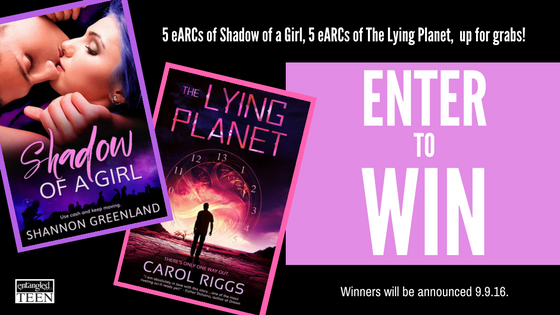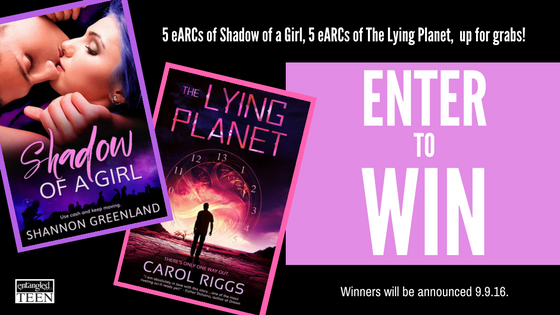 We are so excited to be offering you a chance to win one of 5 eARCs of Shadow of a Girl by Shannon Greenland and one of 5 eARCs of The Lying Planet by Carol Riggs! All you have to do is fill out the form that we are linking to below, and the winners will be announced next Friday, 9/9. Trust us when we say that these are two amazing reads you won't want to miss!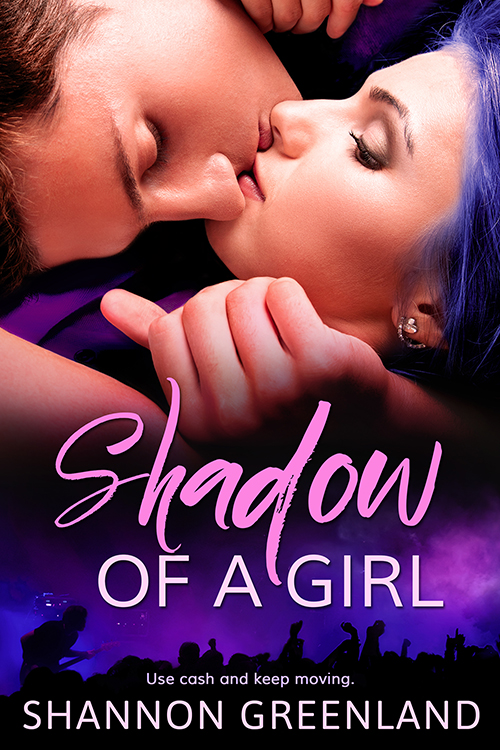 About the book:
After I ran away from home, these were the two rules that dictated my life. Scoring a job as a roadie fit perfectly for what I needed. Traveling, cash, and life out of the spotlight.  But when my path collides with West, the lead singer of Bus Stop, I can't seem to stay out of his spotlight—especially since we'll be touring together for an entire year.

West is determined to break down my walls. He won't give up. And little by little they come crumbling. But if he knew what lurked behind them, he wouldn't be so eager to get rid of them.

The more time we spend together, the more the lines of our friendship become blurred. He makes me dream of things I never thought possible. But while our friendship has been evolving into a romance, my secrets have been closing in. And just when I've decided to reveal my past to West, I'm confronted by it. The cost of my freedom could ruin the life of the guy I love…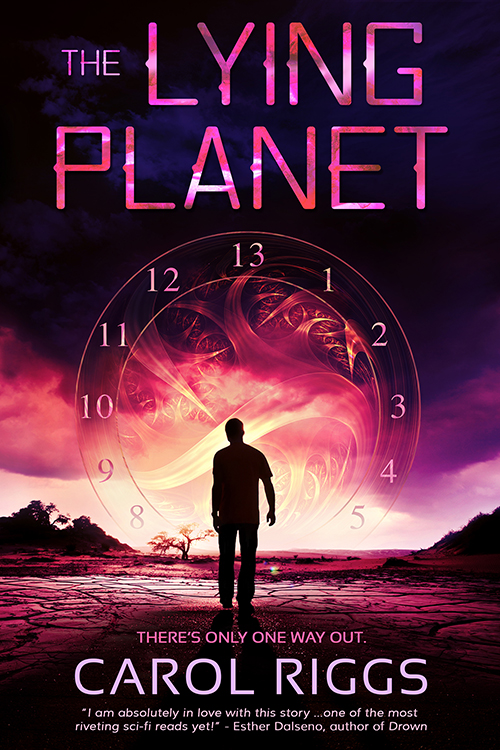 About the book:
Promise City. That's the colony I've been aiming for all my life on the planet Liberty. The only thing standing in my way? The Machine. On my eighteenth birthday, this mysterious, octopus-like device will scan my brain and Test my deeds. Good thing I've been focusing on being Jay Lawton, hard worker and rule follower, my whole life. Freedom is just beyond my fingertips.

Or so I thought. Two weeks before my Testing with the Machine, I've stumbled upon a new reality. The truth. In a single sleepless night, everything I thought I knew about the adults in our colony changes. And the only one who's totally on my side is the clever, beautiful rebel, Peyton. Together we have to convince the others to sabotage their Testings before it's too late.

Before the ceremonies are over and the hunting begins.
We can't wait for you to read these titles! Good Luck!
About Author