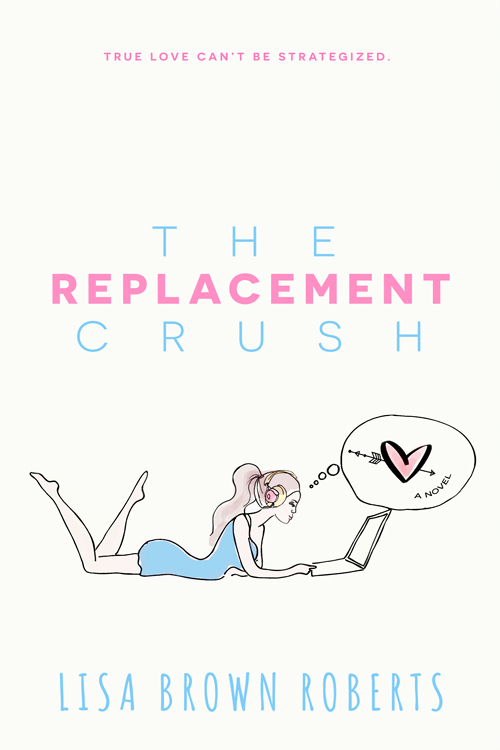 We are so excited to share these new releases today!

About The Replacement Crush:
After book blogger Vivian Galdi's longtime crush pretends their secret summer kissing sessions never happened, Vivian creates a list of safe crushes, determined to protect her heart.

But nerd-hit Dallas, the sweet new guy in town, sends the missions-An Vivian's zing meter-into chaos. While designing software for the bookstore where she works, Dallas wages a counter-mission.

Operation Replacement Crush is in full effect. And Dallas is determined to take her heart off the shelf.
Want to Read More? Buy The Replacement Crush Today!

Upcoming Signings & Events:
9/8 @ 7 pm EDT: The Replacement Crush Online Launch Party
9/20 @ 7 pm MST: Book Signing at B&N in Glendale, CO (Denver)

About Olivia Decoded (Olivia Twisted, #2):
This isn't my Jack, who once looked at me like I was his world. The guy who's occupied the better part of my mind for eight months.

This is Z, criminal hacker with a twisted agenda and an arsenal full of anger.

I've spent the past year trying to get my life on track. New school. New friends. New attitude. But old flames die hard, and one look at Jack—the hacker who enlisted me into his life and his hacking ring, stole my heart, and then left me—and every memory, every moment, every feeling comes rushing back. But Jack's not the only one who's resurfaced in my life. And if I can't break through Z's defenses and reach the old Jack, someone will get hurt…or worse.
Want to Read More? Buy Olivia Decoded (Olivia Twisted, #2) Today!

Watch the trailer!
About Author