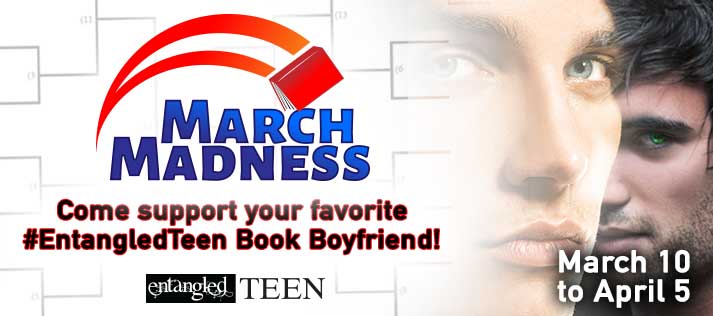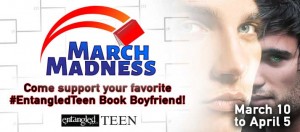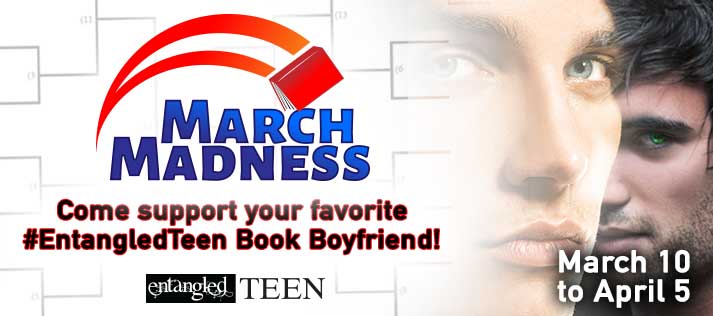 Welcome to ROUND ONE of the Book Boyfriend March Madness tournament! Today we have 4 exciting matches going on! Make sure you vote up a storm in order to have your favorite hero progress to the next round!
Match #1:
Finn
vs
Nate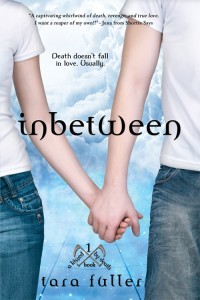 Since the car crash that took her father's life three years ago, Emma's life has been a freaky — and unending — lesson in caution. Surviving "accidents" has taken priority over being a normal seventeen-year-old, so Emma spends her days taking pictures of life instead of living it. Falling in love with a boy was never part of the plan. Falling for a reaper who makes her chest ache and her head spin? Not an option.
It's not easy being dead, especially for a reaper in love with a girl fate has put on his list not once, but twice. Finn's fellow reapers give him hell about spending time with Emma, but Finn couldn't let her die before, and he's not about to let her die now. He will protect the girl he loves from the evil he accidentally unleashed, even if it means sacrificing the only thing he has left…his soul.
"Finn is probably one of the sweetest characters I have ever encountered. He is charming, devoted, protective, determined, and willing to go to extraordinary lengths for Emma."-Teresa (Readers Live a 1000 Lives)
"Finn definitely holds the key to my heart. He was inviting, sweet, and oozed charisma. He made me want something I knew I could never have. He was everything I could want in a guy and so much more. He was so amazing. A true hero in my eyes. He continued to protected Emma even if it meant breaking the rules. He's always kind and gentle, caring and oh so loving."
-Jessirae (Words, Pages, and Books)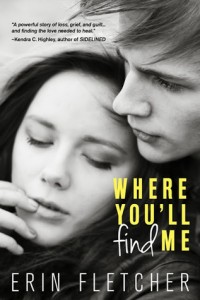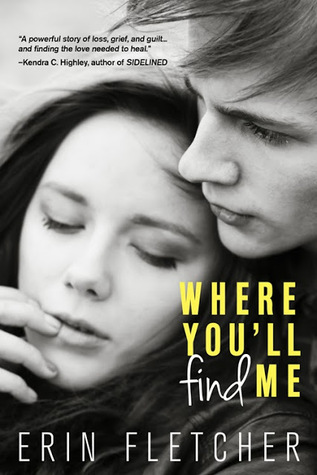 When Hanley Helton discovers a boy living in her garage, she knows she should kick him out. But Nate is too charming to be dangerous. He just needs a place to get away, which Hanley understands. Her own escape methods (vodka, black hair dye, and pretending the past didn't happen) are more traditional, but who is she to judge?
Nate doesn't tell her why he's in her garage, and she doesn't tell him what she's running from. Soon, Hanley's trading her late-night escapades for all-night conversations and stolen kisses. But when Nate's recognized as the missing teen from the news, Hanley isn't sure which is worse: that she's harboring a fugitive, or that she's in love with one.
"He's sweet, tough, funny, and an amazing cook. A completely sexy combination."- Richa (City of Books)
"Nate's character was wonderfully written. He had just enough mystery surrounding him that kept me interested in him, but he wasn't a dark and brooding lead. He was caring, understanding, and funny."- Michelle Pickett (Author, PODs)
Match #2:
Isaac
vs
Lucas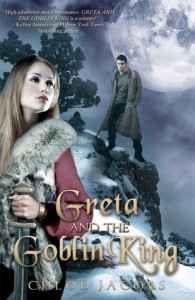 While trying to save her brother from a witch's fire four years ago, Greta was thrown in herself, falling through a portal to Mylena, a dangerous world where humans are the enemy and every ogre, ghoul, and goblin has a dark side that comes out with the eclipse.
To survive, Greta has hidden her humanity and taken the job of bounty hunter—and she's good at what she does. So good, she's caught the attention of Mylena's young goblin king, the darkly enticing Isaac, who invades her dreams and undermines her will to escape.
But Greta's not the only one looking to get out of Mylena. An ancient evil knows she's the key to opening the portal, and with the next eclipse mere days away, every bloodthirsty creature in the realm is after her—including Isaac. If Greta fails, she and the lost boys of Mylena will die. If she succeeds, no world will be safe from what follows her back…
-"But why?  Why would you do something like that for me?" She drew in a sharp breath as his fingers caressed her cheek, his thumb grazing her bottom lip.  He leaned in and her heart pounded hard against the wall of her chest. "Isn't it obvious?"- Isaac & Greta, Greta and the Goblin King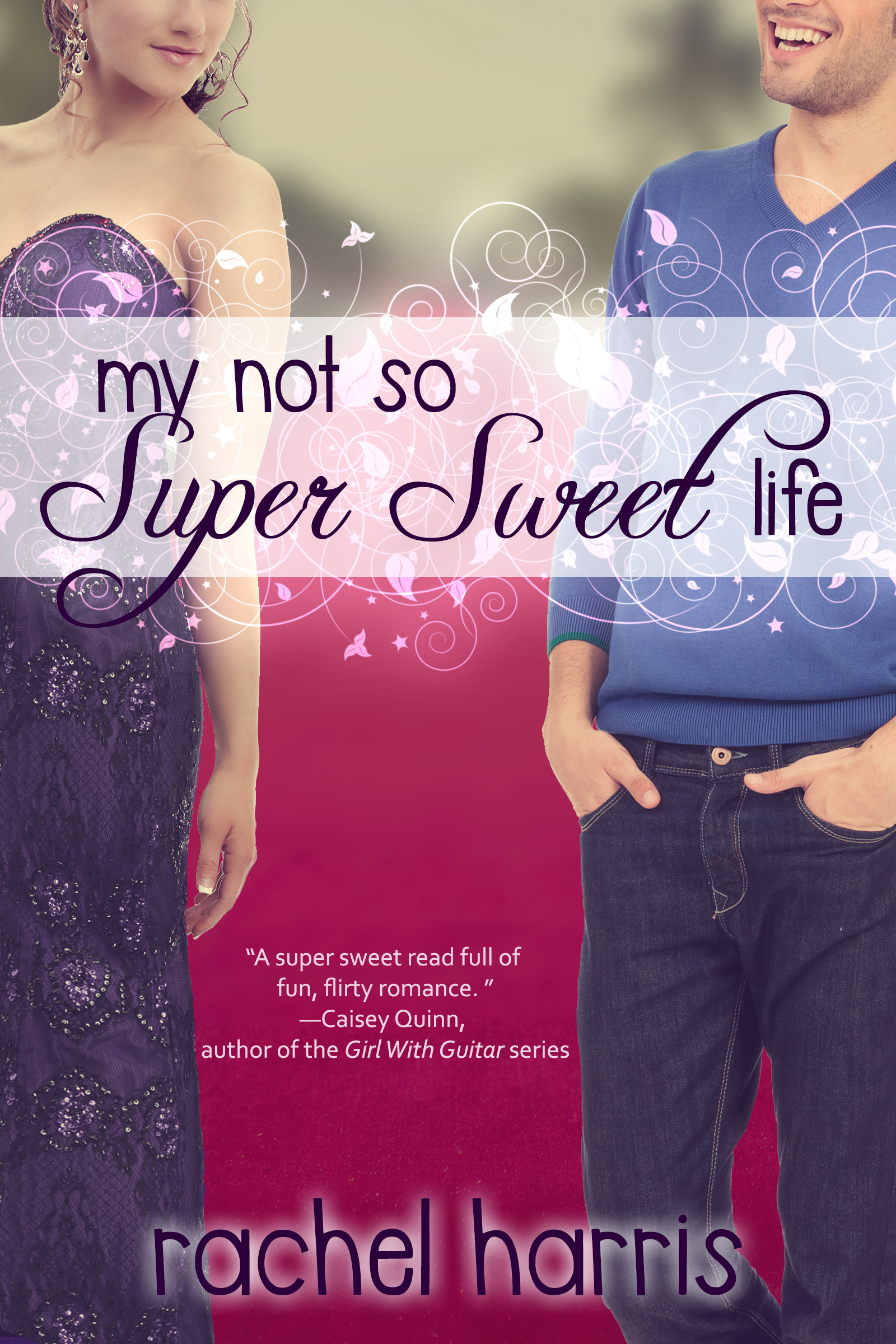 (Releases 4/21/14)
Alessandra D'Angeli is in need of an adventure. Tired of her sixteenth-century life in Italy and homesick for her time-traveling cousin, Cat, who visited her for a magical week and dazzled her with tales of the future, Alessandra is lost. Until the stars hear her plea.

One mystical spell later, Alessandra appears on Cat's Beverly Hills doorstep five hundred years in the future. Surrounded by confusing gadgets, scary transportation, and scandalous clothing, Less is hesitant to live the life of a twenty-first century teen…until she meets the infuriating—and infuriatingly handsome—surfer Austin Michaels. Austin challenges everything she believes in…and introduces her to a world filled with possibility.
With the clock ticking, Less knows she must live every moment of her modern life while she still can. But how will she return to the drab life of her past when the future is what holds everything she's come to love?
"Placing my hand under Cat's chin, I tilt her back and brush my lips over hers. But a brush isn't enough. This girl turns me inside out, and I should've known I'd need more. I'll always need more. It's not just a physical thing. The scent of her hair, the feel of her lips, the truth that she's mine…it rushes to my head. I don't care that the door is open. I forget that I need to leave. My hands are in her hair, her hands are clutching my thighs, and the whimper in her throat belongs to me." (Lucas & Cat, My Not So Super Sweet Life)
Match #3:
Cash
vs
Carter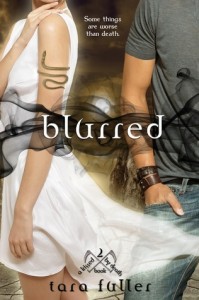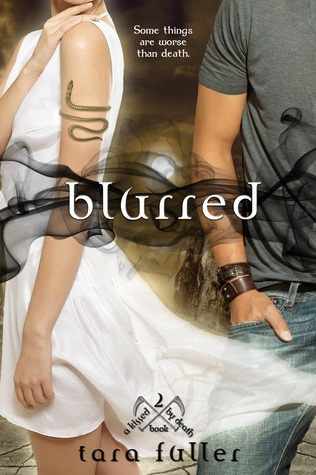 Cash is haunted by things. Hungry, hollow things. They only leave him alone when Anaya, Heaven's beautiful reaper, is around. Cash has always been good with girls, but Anaya isn't like the others. She's dead. And with his deteriorating health, Cash might soon be as well.

Anaya never breaks the rules, but the night of the fire she recognized part of Cash's soul—and doomed him to something worse than death. Cash's soul now resides in an expired body, making him a shadow walker—a rare, coveted being that can walk between worlds. A being creatures of the underworld would do anything to get their hands on.
The lines between life and death are blurring, and Anaya and Cash find themselves falling helplessly over the edge. Trapped in a world where the living don't belong, can Cash make it out alive?
"Cash is amazing. He used to be such a flirt and in Inbetween you kind of get the image of broken, party-boy, best-friend thing going on. In Blurred you see his artistic side and the side that cares. His sense of humor is still there though, and he had me smiling and laughing at him more than once."- Wendy (Book Scents)
"I thought I couldn't love Cash more than I did, but I do.  It's great being inside his head, and seeing things the way he does."- Katrina Tinnon (Bookish Things & More)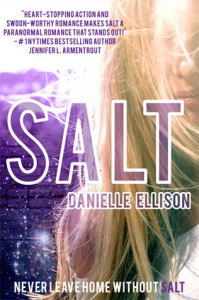 Penelope is a witch, part of a secret society protecting humans from demon attacks. But when she was a child, a demon killed her parents—and stole her magic. Since then, she's been pretending to be something she's not, using her sister's magic to hide her own loss, to prevent being sent away.

When she's finally given the chance to join the elite demon-hunting force, Penelope thinks that will finally change. With her sister's help, she can squeeze through the tests and get access to the information she needs to find "her" demon. To take back what was stolen.

Then she meets Carter. He's cute, smart, and she can borrow his magic, too. He knows her secret—but he also has one of his own.

Suddenly, Penelope's impossible quest becomes far more complicated. Because Carter's not telling her everything, and it's starting to seem like the demons have their own agenda…and they're far too interested in her.
"Especially Carter. Oh god, green-eyed, sexy thing Carter you, and the boy can fight like nobody's business."- Jen (Shortie Says)
"Carter was my by far my favorite, he is simply a fully loaded blast of a character. He's arrogant, overly confident and drips with charm, wit and charisma."- Tina (GR Reviewer)
Match #4:
Dante
vs
Jackson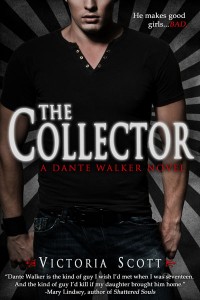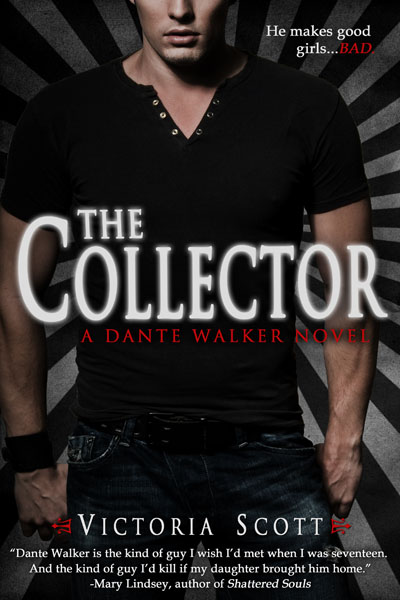 He makes good girls…bad.
Dante Walker is flippin' awesome, and he knows it. His good looks, killer charm, and stellar confidence have made him one of hell's best—a soul collector. His job is simple: weed through humanity and label those round rears with a big red good or bad stamp. Old Saint Nick gets the good guys, and he gets the fun ones. Bag-and-tag.
Sealing souls is nothing personal. Dante's an equal-opportunity collector and doesn't want it any other way. But he'll have to adjust, because Boss Man has given him a new assignment:
Collect Charlie Cooper's soul within ten days.
Dante doesn't know why Boss Man wants Charlie, nor does he care. This assignment means only one thing to him, and that's a permanent ticket out of hell. But after Dante meets the quirky Nerd Alert chick he's come to collect, he realizes this assignment will test his abilities as a collector…and uncover emotions deeply buried.
"But let me tell you that seeing Dante's transformation from bad guy to a complete caring, swoon worthy guy was just awesome and really well done. Dante is so HOT, AWESOME and funny! There's nothing better about a guy that loves bacon as much as I do! I'm in love with him and reading from his perspective was the best! Trust me you will fall for him just as hard as I did!"- Allison (Book Fixation)
"Dante Walker is the kind of guy I wish I'd met when I was seventeen. And the kind of guy I'd kill if my daughter brought him home."- Mary Lindsay (Author, Ashes on the Waves)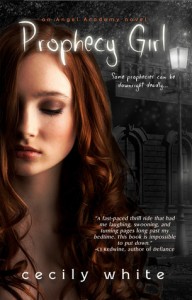 Amelie Bennett: Ending the world, one prophecy at a time.

I was born to slay Crossworld demons.

Big black flappy ones, little green squirmy ones. Unfortunately, the only thing getting slain these days is my social life. With my high school under attack, combat classes intensifying, and Academy instructors dropping right and left, I can barely get my homework done, let alone score a bondmate before prom.
Then he shows up.

Jackson Smith-Hailey. Unspeakably hot, hopelessly unattainable, and dangerous in all the right ways. Sure, he's my trainer. And okay, maybe he hates me. Doesn't mean I'll ignore the wicked Guardian chemistry between us. It's crazy! Every time I'm with him, my powers explode. Awesome, right?

Wrong.

Now my teachers think I'm the murderous Graymason destined to bring down our whole race of angelbloods. Everyone in New Orleans is hunting me. The people I trusted want me dead. Jack and I have five days to solve the murders, prevent a vampire uprising, and thwart the pesky prophecy foretelling his death by my hand. Shouldn't be too difficult.

Getting it done without falling in love? That might take a miracle.
"But, as time went on, he became so sweet and adorable and I totally fell for him. And when I found out why he had been acting so mean in the beginning, it was all forgiven."- Farrah (Imagine a World)
"Jack was a little more complicated but after 2 seconds of meeting the guy just like Amelie I was in love with him. He was hard to work out, but was totally worth the effort, he was a guy worth knowing."-Marie (GR Reviewer)
We'll see you back here on Thursday for the next 4 matches!
About Author