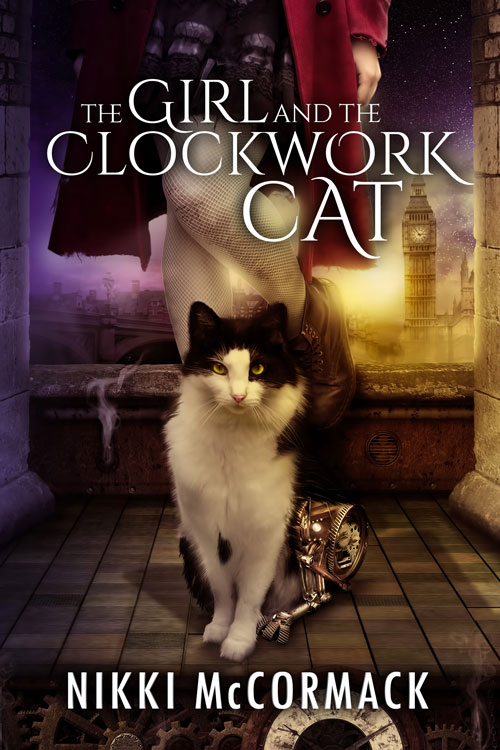 We are excited to share the cover of one of our upcoming September releases, The Girl and the Clockwork Cat by Nikki McCormack!  Fans of Stormdancer by Jay Kristoff and Kady Cross's Steampunk Chronicles will not want to miss this one!
Let us know what you think of the cover.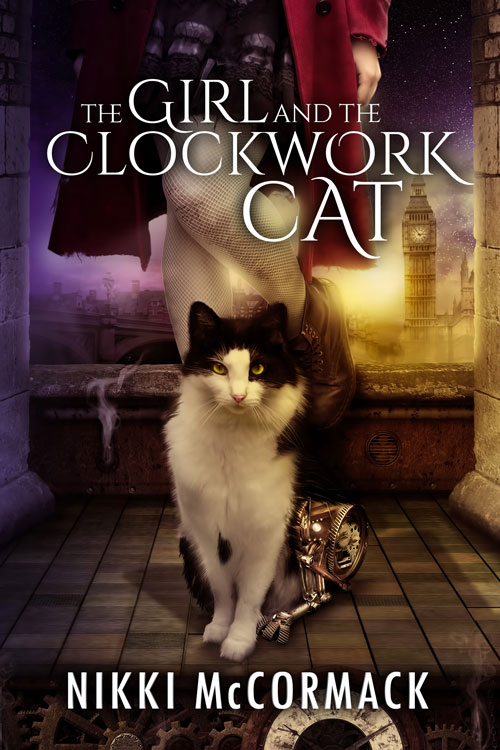 About the book:

Feisty teenage thief Maeko and her maybe-more-than-friend Chaff have scraped out an existence in Victorian London's gritty streets, but after a near-disastrous heist leads her to a mysterious clockwork cat and two dead bodies, she's thrust into a murder mystery that may cost her everything she holds dear.

Her only allies are Chaff, the cat, and Ash, the son of the only murder suspect, who offers her enough money to finally get off the streets if she'll help him find the real killer.

What starts as a simple search ultimately reveals a conspiracy stretching across the entire city. And as Maeko and Chaff discover feelings for each other neither was prepared to admit, she's forced to choose whether she'll stay with him or finally escape the life of a street rat. But with danger closing in around them, the only way any of them will get out of this alive is if all of them work together.
About Author