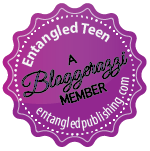 As people, we're all obsessed about something. Or, rather, someone. Some are obsessed with celebrities. Some with athletes. And now, thanks to social media, we've got people obsessed with YouTuber, Viners, Instagrammers, and so on.
Then, there are the readers.
As fanatic bookworms, we're obsessed with authors and the world and the characters they create. We stalk their blogs, facebook, twitter, instagram, etc. We comment on every single one of their interviews and spotlights. We may not know which celebrities are in a relationship or breaking up, but we can list our most anticipated book releases as well as how many days are left until it hits the shelves. Our hearts may not flutter for the newest Hollywood heartthrob, but we've got multiple book boyfriends that occupy our fantasies.
We support our writers unconditionally. We fight for them against literary piracy. We stay up beyond ungodly hours to join their twitter parties. We hoard as many books as we share and, no matter how many books we manage to give away, there is never any space on our bookcases. And, we don't regret any of it.
So, we say this: the celebrities and athletes can have their paparazzi. Our writers have us, and we are so much better. We are the BLOGGERAZZI.
About Author