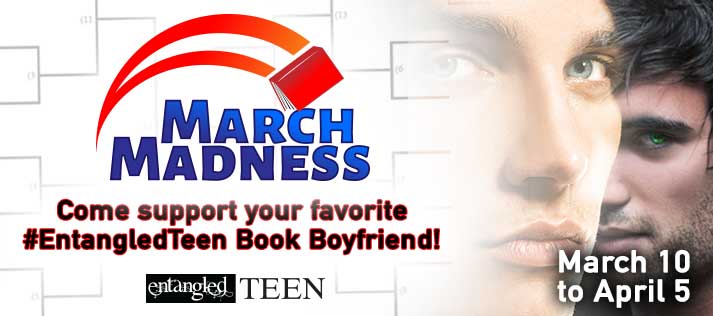 We are down to the FINAL FOUR boys of our tournament! Today  we will have our last match-up before the big championship on Friday!
Match #2:
Daemon
vs
Nate
DAEMON:
What fans of Jennifer L. Armentrout's LUX series love most about Daemon Black:
At first Daemon Black comes off as an arrogant douchebag who thinks he and his family are above everyone else. Once you get to know him you realize that he's not really that way, he's just trying to protect his family and possibly the humans they interact with every day. Daemon is actually quite sweet,  funny, and selfless if you think about it. He puts his family and then later, Katy, first. He's willing to sacrifice himself to save those he loves.  Like JLA's other male characters, Daemon is just as swoony as the rest.. but he and his dreamy green eyes are out of this world!
If you haven't read the LUX series yet. You're missing out on Daemon and his glowing personality! Check out the LUX series by Jennifer L. Armentrout and VOTE for Daemon!!!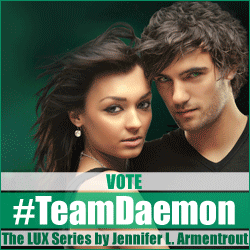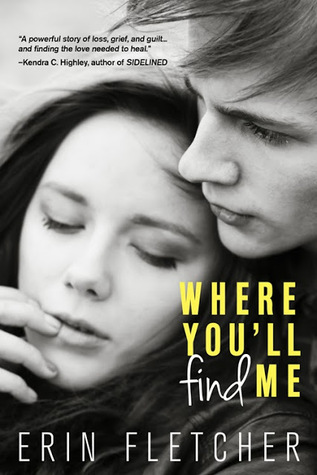 NATE:
"I fell in love with Nate the second I started reading the book, Where You'll Find Me. Everything Nate does or says to Hanley is perfect. All his secrets and even his "big deep dark secret" they were so wrong, but he made it feel so right! Any teenage girl would fall in love with a boy like him. Everything he does is for all the right reasons, to protect Hanley, and that's what he's all about! Nate definitely is the ideal boyfriend for a teenager!"
(From Alex H.)

"Nate's character was wonderfully written. He had just enough mystery surrounding him that kept me interested in him, but he wasn't a dark and brooding lead. He was caring, understanding, and funny. I liked him a great deal. In fact, I probably would have let him live in my garage!"

"And I loved Nate, of course. He's really enigmatic in the beginning, and throughout most of the book actually. But that didn't stop me from totally falling for him. He's sweet, tough, funny, and an amazing cook. A completely sexy combination. Nate's got a pretty dark secret, and he's hurting inside even more than Hanley is. But the fact that he's so strong despite everything is so admirable. Nate's definitely not a bad guy, he's just misunderstood and I hated that he had nowhere to go for so long. I'm so glad Hanley gives him comfort, both physically and emotionally. They're perfect together!"
And that's all folks! We'll see you back here to watch Austin Michaels take on either Daemon or Nate in the championship on Friday!
About Author