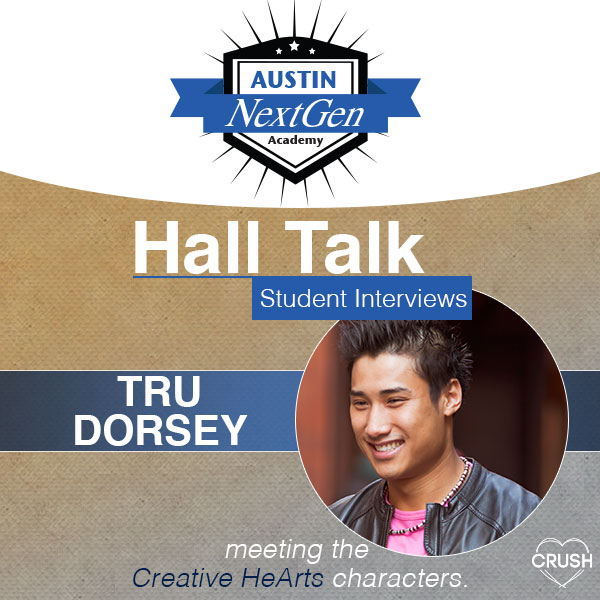 Tru's Basic Info:
Name: Truman Dorsey
AKA: Tru
Student ID: 100 245 281
Class: Senior
Home Town: Austin, TX
What Tru Looks Like:
Hair: Black hair, messy & shaggy
Eyes: Brown
Face: Chiseled features
Other Distinguishing Features: Lean body
Tru's Artwork:
Film guy & cameraman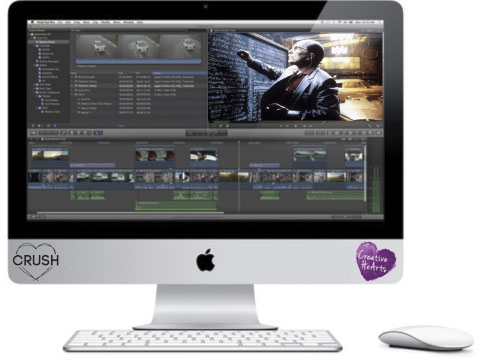 Sloane Whitaker Interviews Tru Dorsey
Sloane Whitaker: What was the first film that sparked your interest in filmmaking?
Tru Dorsey: When I was twelve, I went through what I call my "Car Period." I read and watched and studied anything I could get my hands on. One night, I found this old DVD in my mom's collection. Gone in 60 Seconds. I think I watched it five times, back-to-back, and by the time my marathon was over my "Car Period" had turned into a filmmaking obsession.
Sloane Whitaker: Who is your fave director? 
Tru Dorsey: I could say something classic, like Scorsese or Hitchcock, but I'm going to go a bit more modern and say Dominic Sena. (See previous answer for why.)
Sloane Whitaker: What was the first film you ever made? 
Tru Dorsey: It was, I know you will be shocked to learn, about cars. Shot entirely in black-and-white on a crappy camcorder I found gathering dust in the front hall closet, it was about a black Mercedes sedan (my dad's car) that longed for the freedom of the open road. I even snuck it out of the garage to get some action shots of it escaping into the street. The grounding I got was totally worth it.
Sloane Whitaker: What's your favorite food?
Tru Dorsey: The edible kind. I'm not picky, but if I have to choose an all-time favorite… I guess my grandmother's Gyoza, her pork dumplings. They remind me of happy summer afternoons spent at her house when my parents were both working. Don't worry, New York, she makes vegetarian ones, too.
Sloane Whitaker: Finally, since you asked me…tell me a secret that you haven't told anyone else. 
Tru Dorsey: Since you already know my biggest secret, I'll share another one. At night, when I can't fall asleep, instead of counting sheep I count cars. Specifically, the fifty cars from the boost list in Gone in 60 Seconds. In the order they were stolen.
About Ten Things Sloane Hates About Tru: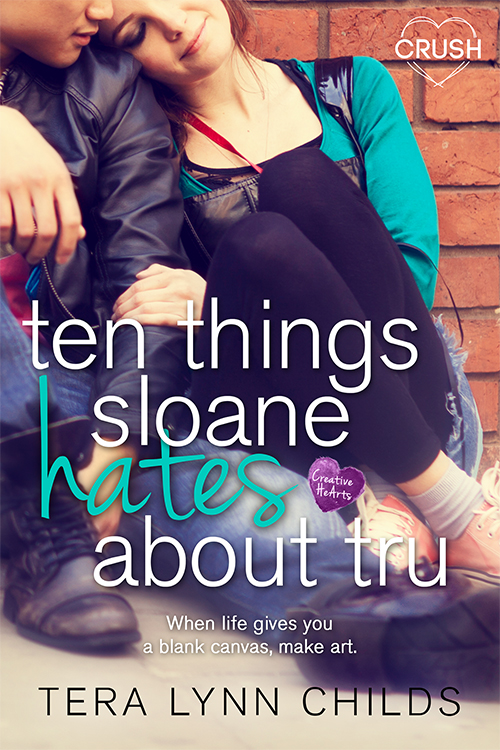 When life gives you a blank canvas, make art.

Sloane Whitaker hates everything about moving to Texas. She hates leaving behind her friends and half her family in New York, starting over senior year at Austin's NextGen Academy, and having to say she lives in Texas. Most of all, she hates that it's all her fault. If she wants to earn her way back to the Big Apple, she has to prove she can still be the perfect daughter.

Which means no vandalism art, no trouble at school, and absolutely no Tru Dorsey, her serial screw-up neighbor, who loves nothing more than pushing her buttons.

But from the moment he vaults onto the roof outside her bedroom, there is something about him that makes her want to break every rule. Suddenly it' s not the ten things she hates about Tru that are at the top of her list. It's the ten reasons she doesn't want to be without him.
Want To Read More? Find It Online:
About Author