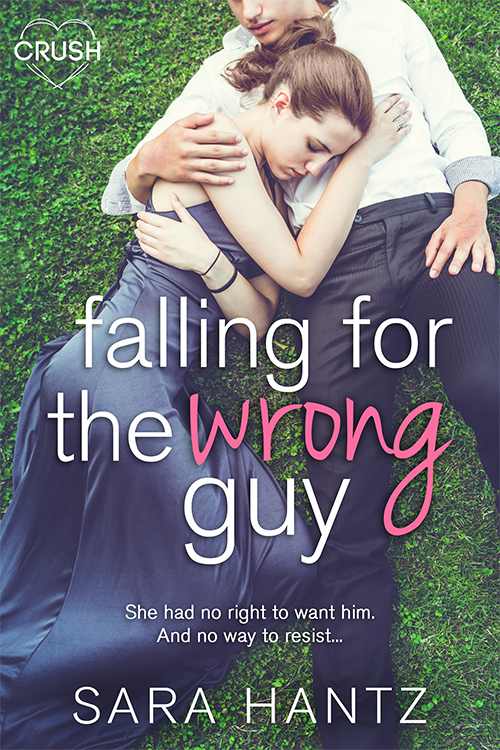 What Are Your Fave Forbidden Teen Romances?

We asked this question of Sara Hantz, the author of our Crush title, Falling for the Wrong Guy, and we're so happy that she was able and willing to give us this great Top 10 List. I'm sure that you will have read or be familiar with at least some of these Teen Couples, but for those whose stories you haven't had a chance to read, why not make a point of adding them to your TBR.
Now with out further ado…here's Sara Hantz:
The theme for my latest book Falling for the Wrong Guy is forbidden love, so I thought a perfect post would be to look at my top ten forbidden teen couples:
1.   Romeo and Juliet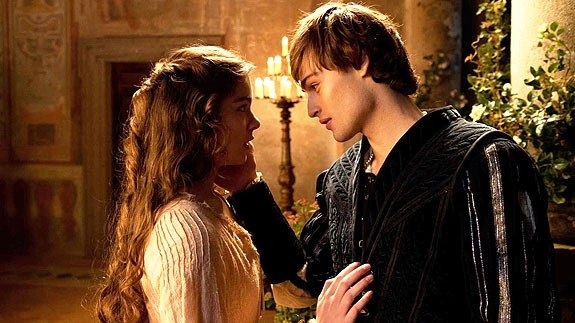 The most well known of all couples, who can't get together because they're on opposite sides of the Capulet and Montague feud. Written by William Shakespeare, it tells the story of about two young star-crossed lovers whose deaths ultimately reconcile their feuding families.
2.   Cathy and Heathcliff
From Wuthering Heights. Written by Emily Bronte, it tells the story of a poor boy of unknown origins who is rescued from poverty and taken in by the Earnshaw family where he develops an intense relationship with his young foster sister, Cathy. Clearly the foster sibling relationship, and the fact that Heathcliff is of an unknown family, would be a problem in this 19th century novel.
3.   Buffy and Angel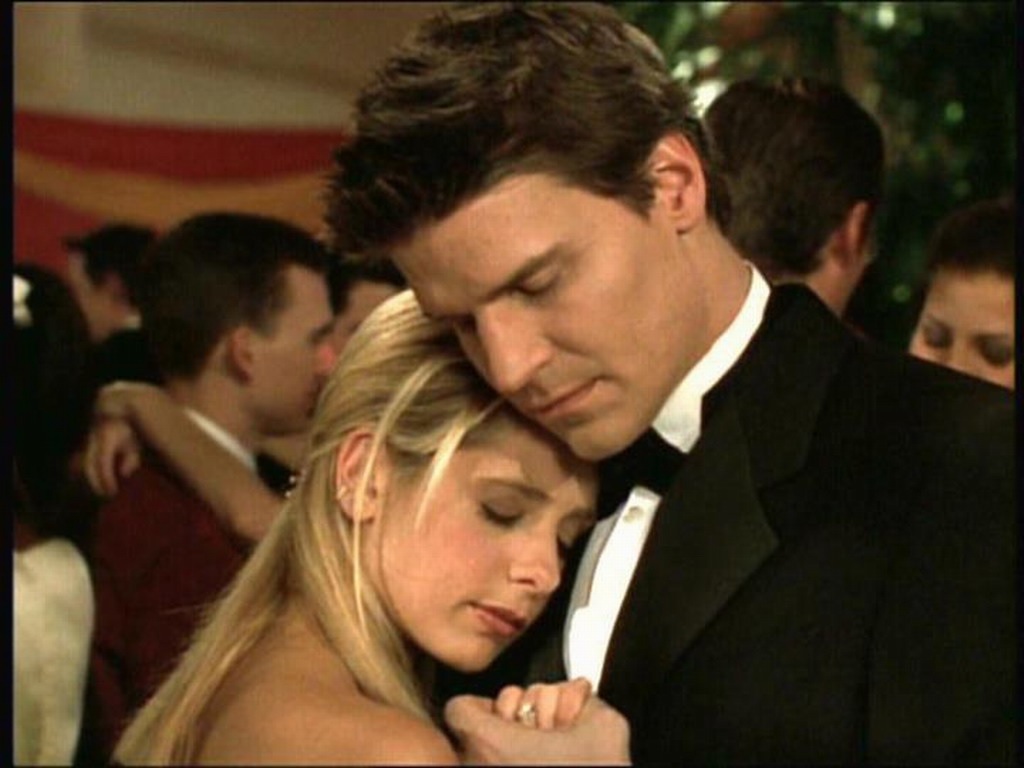 From the TV show Buffy The Vampire Slayer. Created by Joss Whedon, it tells the story of a teen girl who is destined to slay vampires, demons and other infernal creatures, but somehow finds herself falling for Angel, one of the very same vampires.
4.   Bella and Edward
From Twilight. Written by Stephanie Meyer, it tells the story of a teenage girl who risks everything when she falls in love with a vampire. While Bella may not be destined to slay vampires like Buffy is, Twilight proves that falling for someone who is among the undead when you're alive is a problem.
5.   Katniss and Peeta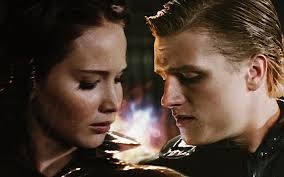 From The Hunger Games. Written by Suzanne Collins, it tells the story of Katniss Everdeen, who voluntarily takes her younger sister's place in the Hunger Games, a televised fight to the death in which two teenagers from each of the twelve Districts of Panem are chosen at random to compete. While no one is expressly forbidding Katniss and Peeta from falling in love, in fact Hamish encourages a little kissing for Katniss to win sympathy with the audience, they both end up competing against each other in the 74th Hunger Games means that a relationship isn't advisable.
6.   Tris and Four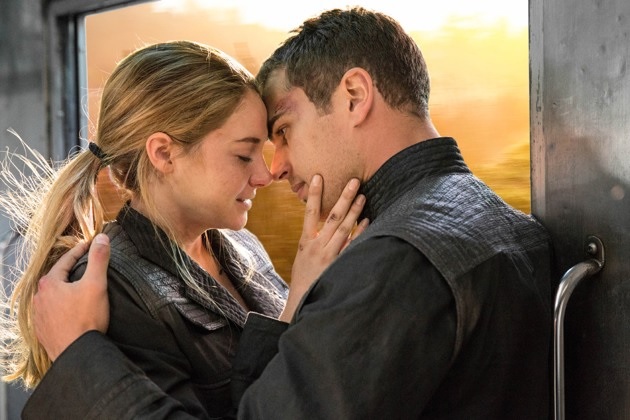 From Divergent. Written by Veronica Roth, it tells the story of a world divided by factions based on virtues, Tris learns she's Divergent and won't fit into any of the proposed categories. When she discovers a plot to destroy Divergents, Tris and the mysterious Four must find out what makes Divergents dangerous before it's too late. Again, there is no one expressly forbidding their relationship, but because Four is Tris' trainer, the other trainees would likely believe that she was getting scores she didn't earn if they knew that the two of them had started getting closer.
7.   Britney and Alex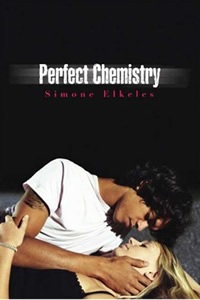 From Perfect Chemistry. Written by Simone Elkeles, it tells the story of Brittany Ellis who walks into chemistry class on the first day of senior year and is forced to be lab partners with Alex Fuentes, a gang member from the other side of town.
8.   Nora and Patch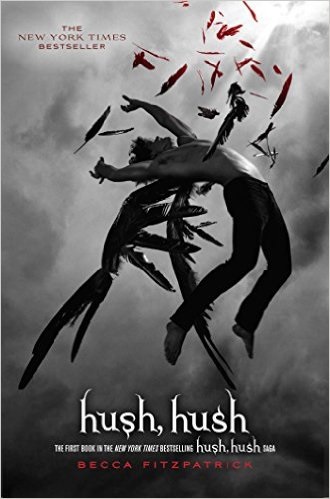 From Hush Hush. Written by Becca Fitzpatrick, it tells the story of Nora Grey, who wasn't interested in romance until Patch came along. With his easy smile and probing eyes, Nora is drawn to him against her better judgment. But after a series of terrifying encounters, Nora's not sure who to trust—she can't decide whether she should fall into Patch's arms or run and hide from him.
9.   Gabriel and Annabelle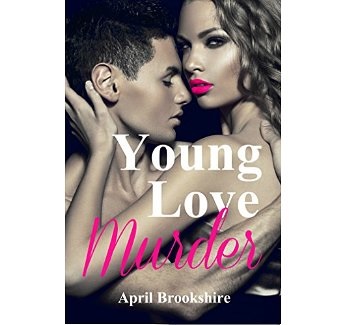 From Young Love Murder. Written by April Brookshire, it tells the story of seventeen-year-old Annabelle Blanc who was raised to be an assassin and taught to never fall in love. She lives for the job until she meets Gabriel Sanchez, the son of her latest target.
10.  Ruby Davis and Drew Scott
From Falling for the Wrong Guy.  I couldn't leave out Ruby and Drew from my book. She had no right to want him. And no way to resist…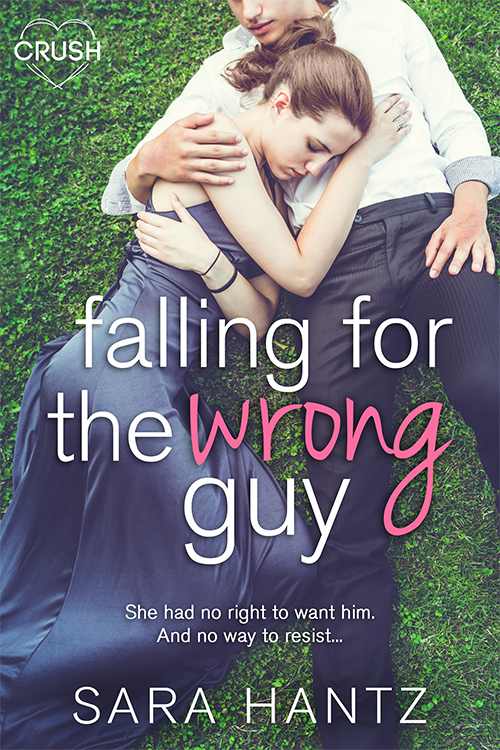 About Falling for the Wrong Guy:
Ruby Davis has a crush on her brother's best friend. At least, he was his bestie until the big betrayal. Now Drew is off limits to everyone, especially Ruby. She can't stand the way people treat him, or the way he feels about himself. It isn't right. And those deep green eyes are calling to her.

Drew is scarred and damaged, and he has no business even looking at Ruby. But he can't help himself. She's beautiful, but he does his best to stay away. When they are assigned a school project, they become reluctant friends – even though they want so much more.

She's torn between her feelings for Drew and loyalty to her brother. There's no way they can ever be together…but love just might find a way.
Want to read more? Find it online at:
About Author