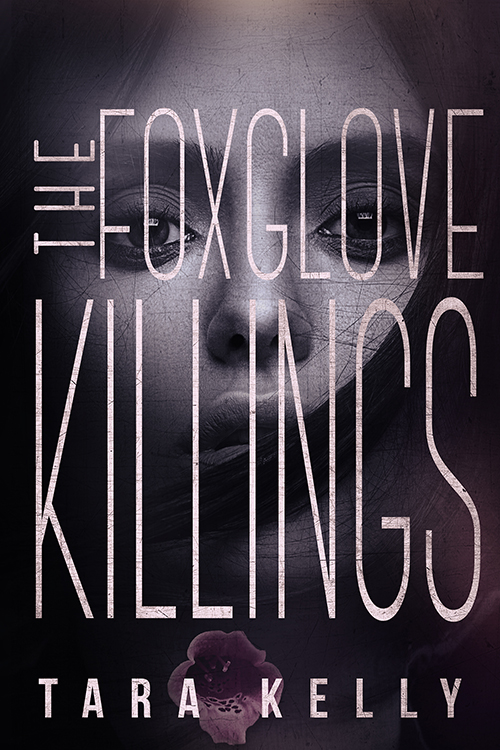 In The Foxglove Killings Nova Morgan and her arch enemy must find Nova's missing best friend, solve a murder mystery while staying out of the killer's path themselves.  Do you think you would have the skills to solve this mystery?  Test your skills in The Foxglove Killings Mystery Event.  Stop by each day to find the next clue to find the guilty person. On the 7th day see if you figured out who the culprit is.
**********
The Setup:
While attending a readers' retreat at a beach side villa 5 friends find themselves suspects when the grand prize of the retreat giveaway, a signed set of The Harry Potter series, goes missing.  Which book lover has the missing series in their possession?  Follow the The Foxglove Killings Mystery Dinner Blog Tour to find out plus each stops gains you extra entries to win a mystery lovers prize pack (or Amazon gift card if the winner is international)
Clue #1:
An empty chocolate wrapper was found next to the table where the Harry Potter set was sitting on display. 
The Suspects…
Giveaway
About the book:
Gramps always said that when the crickets were quiet, something bad was coming. And the crickets have been as silent as the dead. It started with the murdered deer in the playground, a purple foxglove in its mouth. But in the dying boondock town of Emerald Cove, life goes on.

I work at Gramps's diner, and the cakes—the entitled rich kids who vacation here—make our lives hell. My best friend, Alex Pace, is the one person who gets me, and I'm starting to have more-than-friend feelings for him—feelings I don't want to have. But he's changing. He's almost like a stranger now, keeping secrets and picking fights with the cakes.
Then one of the cakes disappears.

When she turns up murdered, a foxglove in her mouth, a rumor goes around that Alex was the last person seen with her—and everyone but me believes it. Well, everyone except my worst enemy, Jenika Shaw. When Alex goes missing, it's up to us to prove his innocence and uncover the true killer. But the truth will shatter everything I've ever known about myself—and Alex.
About Author