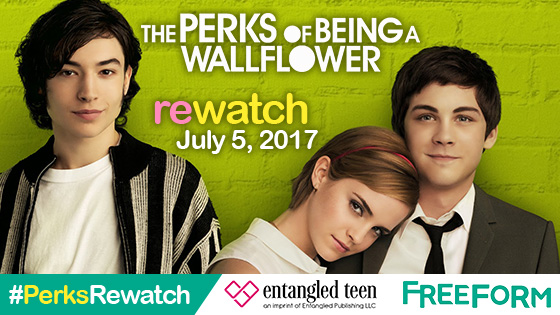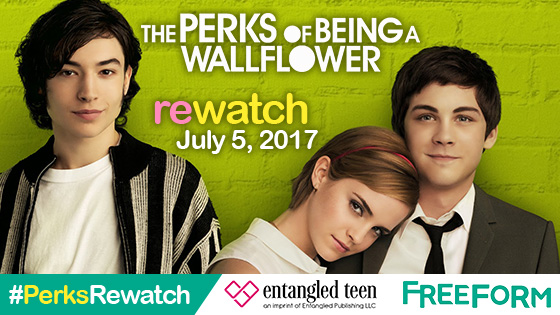 Join Entangled Teen & Crush Staff & Authors for a Perks Rewatch!
On Wednesday, July 5th, 2017, we're going to back, way back into the annals of classic YA literature. Yes, that's right if you're a fan of contemporary YA, then you've probably read Stephen Chbosky's The Perks of Being a Wallflower, which was first published in 1999, and was released as a film adaptation directed by the author himself thirteen years later in 2012.
Whether you've never seen it before – like at least one of our authors! – or have seen it 100s of times, we thought that it would be a great time to do a live tweet / group watch of The Perks of Being a Wallflower and we hope that you can join us using the hashtag: #PerksRewatch.
Best of all, you don't need to rent it or have a copy in your video library already to join in the fun. You just need to have either the Freeform App or Freeform on Demand, where it's available for FREE! So find it on either the app or set it up to watch it on demand at 9 pm ET (6pm PT) on Wednesday, July 5th to join in the fun!
About Author