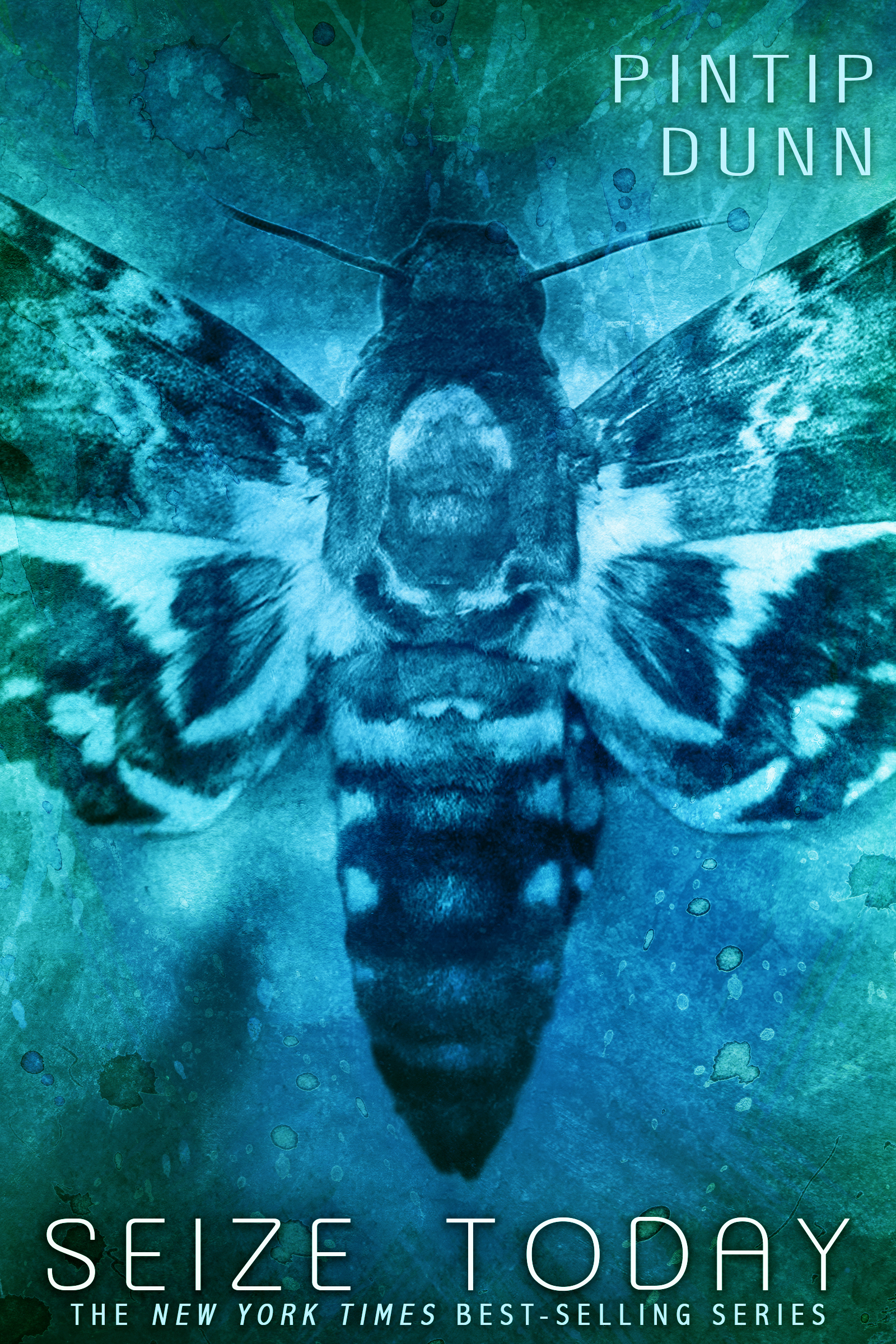 Welcome to Swoon Sunday where you get to meet some of our swoon-worthy heroes.  Today we have a visit from Ryder Russell from Seize Today (Forget Tomorrow, #3) by Pintip Dunn!
Ryder, why don't you describe yourself for us.
I'm basically your perfect male specimen. Kidding. Just kidding. Sort of. 
I have dark brown skin and eyes and closely shaven hair. I'm really tall (6'3") and really built — just ask Olivia. She can't keep her eyes off my abs and chest. Not that I blame her. 
Where do you call home?
The wilderness. Don't get me wrong. It's not like I don't know civilization. I lived in Eden City, the capitol of North Amerie, until I was six. I came back when I was twelve, for about four years, before I was forced to go on the run again with my family. So, I'm equal parts familiar with the modern and primitive ways of life. But for the past six months, I've been going to sleep with a blanket of stars over my head and the hard, damp earth underneath my body. It's not a lifestyle I'd choose, but it's not all bad, either.
Do you have a special skill?
Oh, sure. Lots. I've never met a machine I couldn't take apart and put back together, and my skills on the hover board make pretty boys like Tanner Callahan weep.
But . . . I suppose my legacy won't be my sick tricks in the hover park or even my devastatingly good looks. If my future memory is to be believed, I'm destined to be an assassin . . . of the most amazing girl I've ever met.
What is your biggest dream/wish/desire?
To make it to tomorrow and see the sun rise.
That sounds so morbid, doesn't it? Living in the wilderness has a way of boiling down your desires to the basics. There are so many things that could go wrong out here — we could run out of food or succumb to infection or get mauled by a wild animal.
But meeting Olivia reminds me of what used to be my biggest desire, and if I'm being honest, it's what I still want, underneath the daily worries that come with surviving.
I'd like to be first in someone's life. To have someone love me the most, to place me highest on their list of priorities. You see, I've never had that before. Mikey and Angela, my adoptive parents, have each other and my little sister, Remy. My former best friend, Jessa, used to value me — maybe — but I could never compete with her love for her sister, Callie. And now, Tanner's the most important guy in her life. You just have to see the way she looks at him to know this. As for my biological parents…well, I don't like to talk about them unless it's absolutely necessary.
I've never admitted this wish to anyone until Olivia. She feels the same way, too, and sometimes, when I catch an achingly familiar yearning on her face, my heart gives this unsteady bump and I have this completely wild thought that maybe . . . just maybe . . . we could fulfill that role for each other.
What's your biggest regret?
Easy. Trusting Jessa. She was my best friend. I would've laid down my life for her — and she betrayed us all without a second thought. Olivia says Jessa has her reasons for turning us into ComA and forcing us to go on the run, but I don't know if I can believe it. All I've known my whole life is betrayal from the people I've loved best, and I just don't know who or what to trust anymore.
What's your darkest secret?
I said I didn't want to talk about my parents. But . . . okay. Fine. If you promise to keep it between us, I'll tell you.
When I was six, I came to Harmony, the community in the wilderness where psychics and their families went to escape persecution. Everyone thought I was there because my parents had been arrested by the Committee of Agencies, the governing entity that runs our country. They were wrong.
You see, my brother Damien has the ability to read minds with a single touch. I always knew he was my parents' favorite, but I never knew by how much. Back then, ComA was locking up psychics like lab rats, in order to study them, and my parents were terrified they were going to find out about Damien.
We could've run to Harmony, but my mom didn't want to. She didn't want to give up all the luxuries associated with civilization. So instead, my parents decided to change their identities and hide out in a small town, far away from the nation's capitol.
They knew ComA would be looking for a family with two boys, so the best way to throw them off track was to turn into a family of three. Two parents. One boy. The older, favored one, in particular.
They abandoned me. Without a second thought, they left me in that house by myself, even though I begged and pleaded with them to let me come. It was three days before Melie, the head of the Underground back then, found me and shipped me off to Harmony. I suppose I was lucky. Lucky to have been given a new chance at life, lucky to have found Mikey and Angela, who eventually adopted me. But I never told them the truth. I never told them that my parents didn't love me – and perhaps they never did.
Liked this interview with Ryder? Now check out a swoony moment between him and Olivia:
"Are you sifting through my possible pathways?" he asks, his voice husky.

I freeze. But if I'm a block of ice, his fingers do their job, tracing my lips again and again until I melt. "How…how do you know?"

"Your eyes," he says. "They dilate when you're reaching into the future. I'm starting to learn when you're not here."

I blink. Nobody's ever told me that before.

"You…noticed?" I ask.

"I notice everything about you," he says easily. "So, tell me. What did you see in our possible futures?" His voice is low and liquid, and it reaches inside me and caresses parts I didn't know existed. "What did I do? More importantly, what did you like?"

Heat floods my face. "What, exactly, are we talking about?"

"I don't know." His eyes gleam wickedly. "What do you think we're talking about?"

"Future pathways," I snap. If I have to electro-whip my attention back on track, I'll do it, damn the Fates. "I see everything from me slapping you to…" I trail off, and my cheeks flame even hotter. Oh my. I can't possibly put into words the images flying through my head like a hailstorm.

"Now I'm really intrigued." He moves his hand to my hair, tugging slightly. I feel the tension all the way to my toes. "Are you really not going to tell me? Because, you know, then I'll have to guess."

"I'm not going to tell you," I whisper.

His lips curve in a mischievous grin that makes me want to tuck him in my pocket and keep him forever. And then, while I'm still reeling from his cuteness, he leans in.

I'm not ready. My mouth is partway open, and I'm in the middle of a breath. He kisses me anyway. I shut my mouth in a hurry. Lips, so soft. His back and shoulders, so hard. Holy Fates, that was his tongue. His tongue, slipping between my teeth. Sparks. So many sparks, igniting in the air around us.

"How's this?" he whispers against my mouth."Did you see this in our future?"

I nod helplessly.

He moves closer, scooping me up and shifting me on the mattress so that he can lie next to me. Our foreheads touch; so do our knees. "And this? Was this in some of our pathways?"

I nod again, but that doesn't seem to satisfy him anymore. His eyes intent on mine, he catches my lower lip between his teeth. "Do you like it?"

Do I like it? What kind of question is that?

I've tasted every emotion in our world. I know the sorrow a mother feels when she clasps her deceased baby to her chest. I know the pride of a gold-star athlete when he stands on a podium and accepts North Amerie's highest honor. I know the rage that silences the heart of a murderer as he cuts short another's life.

I even know kisses—hot, frenzied, passionate, fumbling, sweet, aching, innocent kisses. I've seen them all in other people's futures, thousands of kisses, millions of kisses, as varied as the pathways themselves.

And yet…and yet…I've felt nothing like kissing Ryder. Even the vision of this moment itself.

So, yeah, I like it. It scares me how much I like it.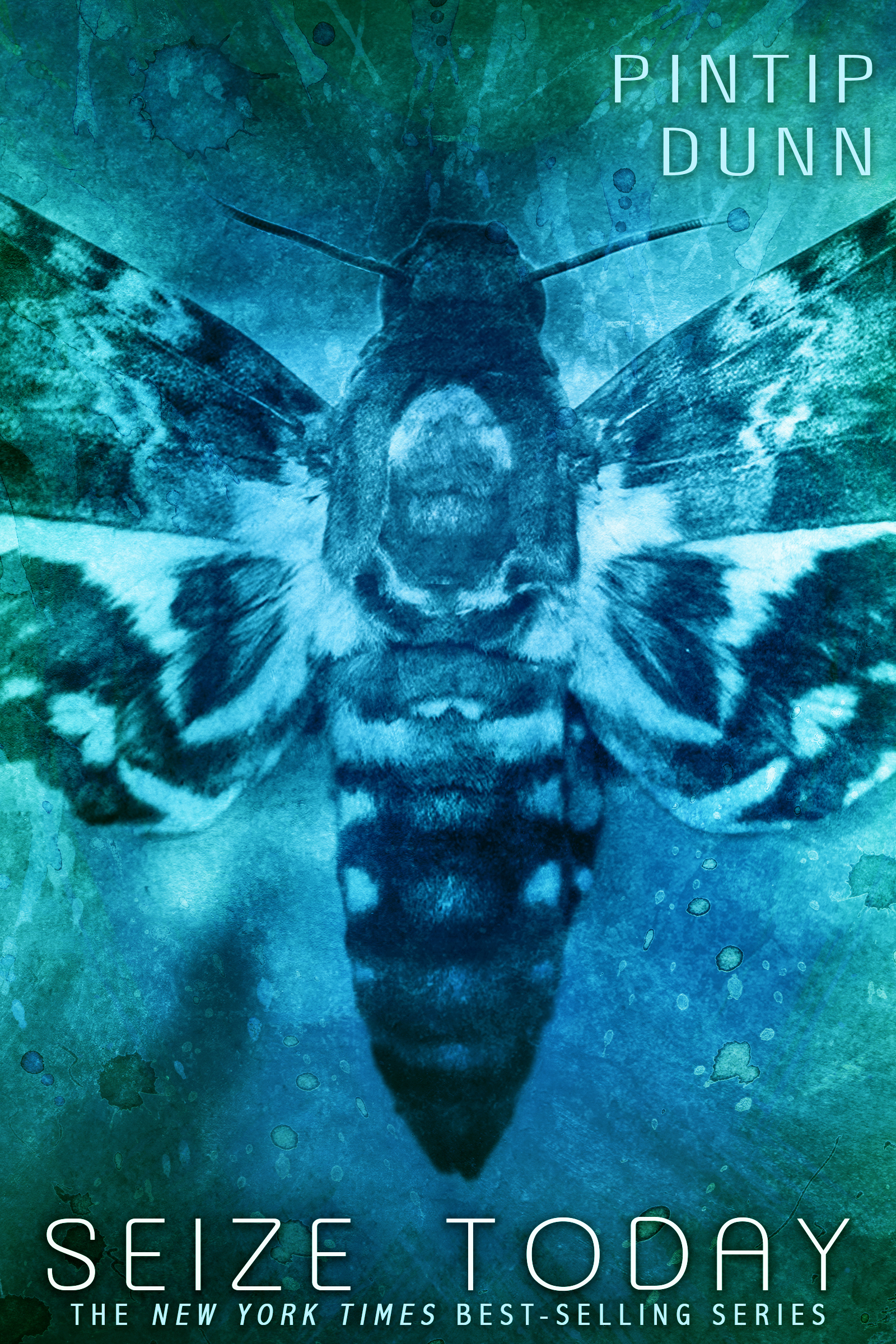 About Seize Today (Forget Tomorrow, #3):
The third book in the New York Times bestselling and RITA award winning Forget Tomorrow series is a thrilling conclusion to an epic trilogy.

Seventeen-year-old precognitive Olivia Dresden is an optimist. Since different versions of people's futures flicker before her eyes, she doesn't have to believe in human decency. She can literally see the path to goodness in each person—if only he or she would make the right decision. No one is more conflicted than her mother, Chairwoman Dresden, and Olivia is fiercely loyal to the woman her mother could be.

But when the Chairwoman captures Ryder Russell, a boy from the rebel Underground, Olivia is forced to reevaluate her notions of love and faith. With Ryder's help, Olivia must come to terms with who her mother is in the present—and stop her before she destroys the world.
Want to read more? Get your copy of Seize Today (Forget Tomorrow, #3) by Pintip Dunn today!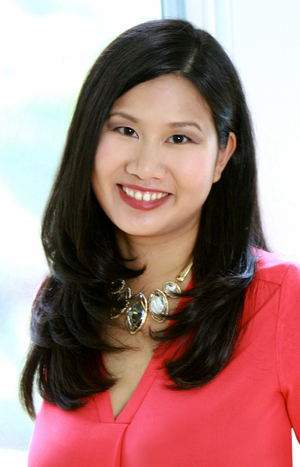 About Pintip Dunn:
About Author