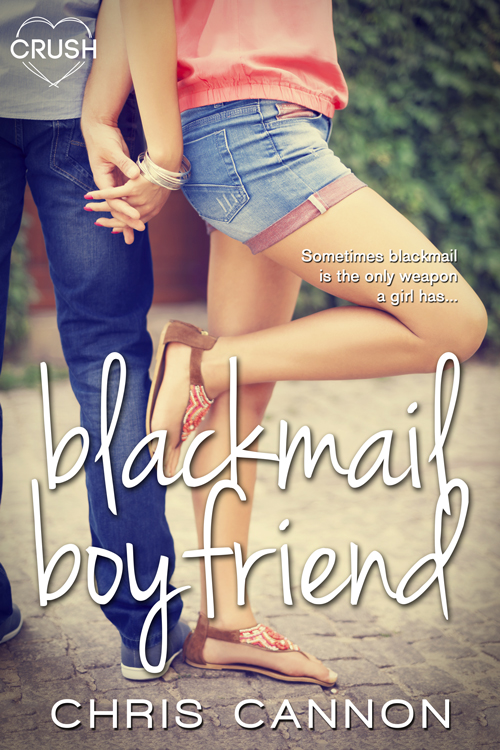 Welcome to Swoon Sunday where you get to meet some of our swoon-worthy heroes.  Today we have a visit from Bryce Colton from Blackmail Boyfriend by Chris Cannon.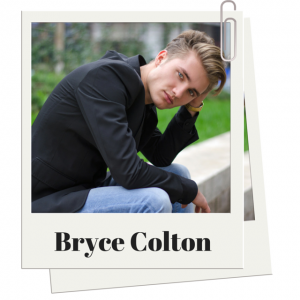 Bryce, how about you describe yourself for us?
Blond, tan, hazel eyes. Haley claims I look like a California underwear model. Not that I'd ever say that, but she is an honor student so you can draw your own conclusions.
What's your profession?
I'm a senior at Greenbrier High School where I play golf and tennis
Do you have a special skill?
I can talk my way out of most situations, unless they involve Haley. She always knows exactly what I'm up to.
What is your biggest dream/wish/desire?
I want to design adaptive golf clubs for people in wheelchairs. Everyone should be able to golf. There are adaptive golf clubs out there, but I think I could design better ones.
What's your darkest secret?
I'm afraid I'll never live up to my father's expectations.
What's your favourite pastime/hobby?
Golf
Describe the craziest thing you have done.
Date Haley after her older twin brothers threatened to feed me through a wood chipper feet-first. It was also the best decision I ever made.
Boxers or briefs?
Boxers, preferably striped.
Chunky peanut butter or smooth?
Why isn't Nutella an option? That's what I'm going with.
Favourite fictional character?
Professor Snape from Harry Potter. At first people thought evil, but by the end of the series everyone learned he was brave and honorable.
 Thank you so much to Bryce for joining us and just a small teaser…
I turned into the Greenbrier High school parking lot with a singular mission: figure out a way to keep my brothers from chasing off every guy who seemed interested in me. Telling them to mind their own business hadn't worked. What I needed was a guy who wouldn't let my brothers intimidate him. A guy who was confident enough to stand up to them. At this point I didn't even care if I liked the guy, he just needed to prove I was datable. Maybe I should put an ad online. Honor student seeks overly self-confident young man for fake relationship. Terms negotiable.
About the book:
Sometimes, blackmail is the only weapon a girl has…

Haley Patterson has had a crush on golden boy Bryce Colton for ages. But when she hears a rumor that he hooked up with her she gives him a choice: be her boyfriend for a month to show other guys that she's dateable—despite her overprotective and very intimidating brothers—or deal with the angry, cage-fighting boyfriend of the girl he actually did hook up with.

Bryce didn't know the other Haley even had a boyfriend. He was just trying to get his ex off his back. And now, not only is he being blackmailed, he's being blackmailed by an honor student. His new "girlfriend" has two three-legged dogs, her father mows grass at the country club, and she's…well, difficult. And different.

Can something so fake turn into something real?
Find it online:
About Author