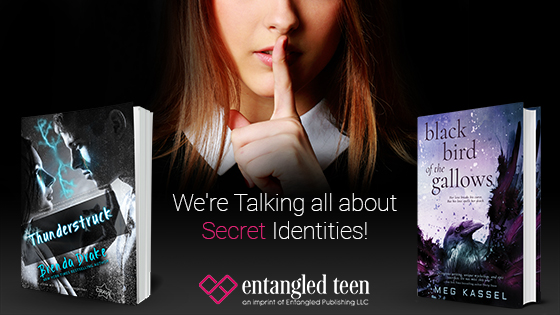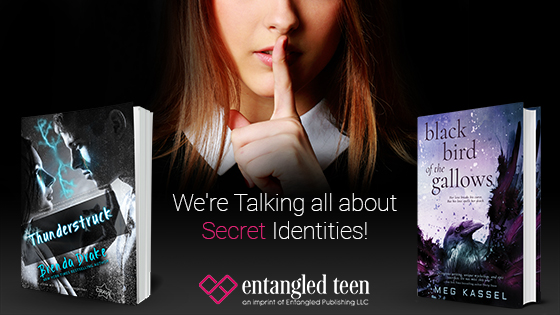 Secret Identities: Why Romily Bernard Thinks Everyone Should Have a Secret Identity, Partner in Crime, and a Remote Island Escape
Throughout our teen specific lines, we have several books coming out in which characters have a secret identity, including Angie, who is a DJ named Sparo, and Reece, who is a harbinger of death, in Black Bird of the Gallows and Blake, who is the son of Thor in Brenda Drake's Thunderstruck. With these books in mind, we thought several of our authors would have fun sharing all sorts of posts about secret identities.
Whether you want to know what an author's fave secret identity is, what secret identity they wish they could claim as their own, something about the secret identities of their characters, or anything else under the secret identity umbrella, you'll find some fun content in this blog series.
And now, here's Romily Bernard, the author of Never Apart:
I think everyone should have a secret identity—a secret identity, a partner in crime, and a remote island escape. It's not much to ask. I already have my partner in crime, the beyond amazing Natalie Richards. I'm working on the remote island escape. The secret identity though? Yeah, should've thought about that years ago, but I didn't and now I'm published under my real name.
As a thriller writer, it makes things a bit, ah, challenging. Suddenly, you're not the girl from HR whose hair looks like it's been styled by a Mix Master. You're the girl who writes about serial killers and parallel universes. It can be off putting.
Or awesome if your coworkers stop inviting you to meetings.
So maybe it's been better for me to be out in the open.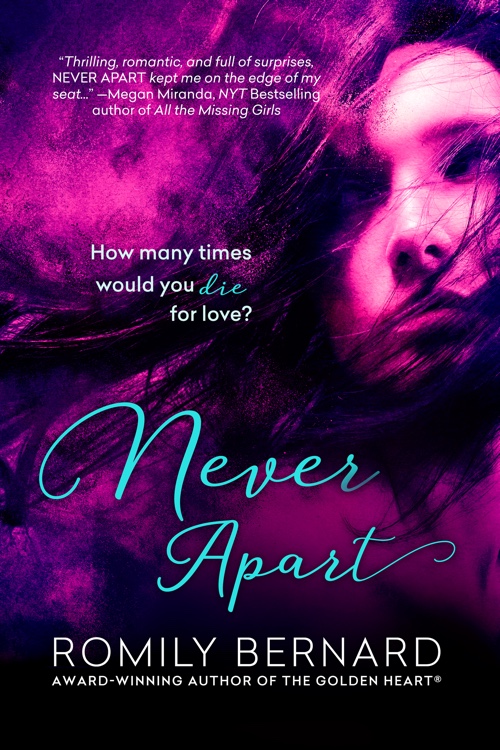 About Never Apart:
How many times would you die for love?

What if you had to relive the same five days over and over?

And what if at the end of it, your boyfriend is killed…

And you have to watch. Every time.

You don't know why you're stuck in this nightmare.

But you do know that these are the rules you now live by:

Wake Up.

Run.

Die.

Repeat.

Now, the only way to escape this loop is to attempt something crazy. Something dangerous. Something completely unexpected. This time…you're not going to run.

Combining heart-pounding romance and a thrilling mystery Never Apart is a stunning story you won't soon forget.
Want to read more? Get your copy of Never Apart by Romily Bernard today!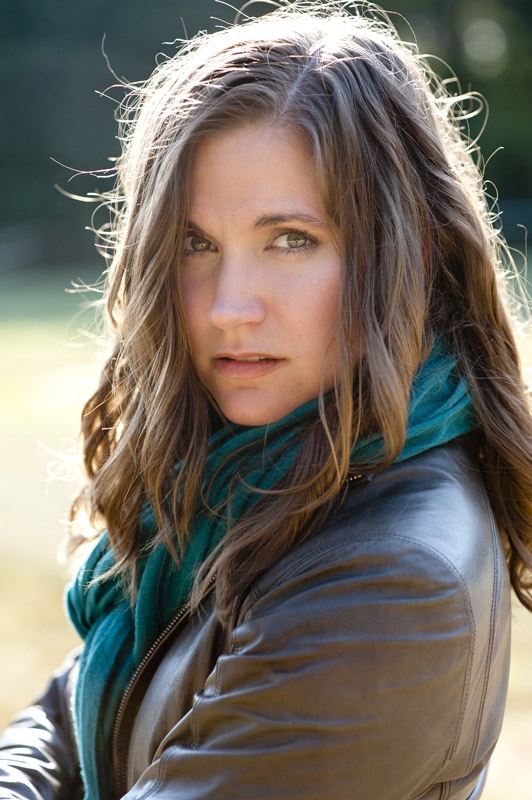 About Romily Bernard:
Romily Bernard graduated from Georgia State University with a Literature degree. Since then, she's worked as a riding instructor, cell phone salesgirl, personal assistant, groom, exercise rider, accounting assistant, and, during a very dark time, customer service rep.
So don't let anyone tell you a BA degree will keep you unemployed.
Her YA thrillers FIND ME, REMEMBER ME, LIE FOR ME, TRUST ME, and NEVER APART are now available.
Website | Instagram |  Twitter | Facebook | Goodreads | Entangled Publishing
About Author