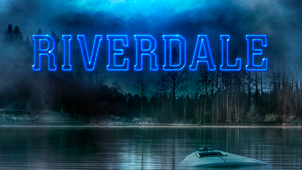 We really just can't get enough of Riverdale. Episode #2 brought us the drama, angst, and mystery we were hoping for.
Here are our reactions to some of what happened.
1. When Archiekins (sorry, we just had to say that) asked Ms. Grundy if what they have is real. Her response and his reaction to it…
via GIPHY
Come ON Archie. We expect more from you.
And Ms. Grundy…we are SO on to you.
via GIPHY
2. Veronica trying to make things up to Betty.
via GIPHY
We NEED these two to be BFFs. We just NEED it.
Although come on now V, that was seriously just WRONG what happened in the closet. Never let it happen again.
via GIPHY
3. Betty's mom. Seriously, what is UP with Betty's mom?
via GIPHY
4. Reggie. While we just LOVE to hate Cheryl…we can't say the same for Reggie. Please tell us there is something redeeming about this guy, because honestly…
via GIPHY
5. That BIG plot twist at the end (no spoilers here).
via GIPHY
We can't wait to see where this season goes after that dramatic exit from a classroom. What did you think of last night's episode? What surprised you the most? What are you dying to find out? Let us know in the comments or find us on Twitter and tell us your thoughts using #RiverdaleEP!
About Author