Summer is almost here and that means more time to dive into some great reads. Here are some of the books were are most looking forward to this summer! Share with us which summer releases you are dying to read.
Chris Cannon's, author of Burning Bright, most anticipated release is…
I can't wait for the next book in the Alpha Girls series: Being Alpha, by Eileen Erin. On sale July 17, 2018.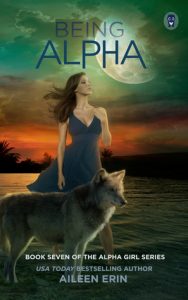 Synopsis: For the first time since Tessa met Dastien, life is quiet. The evil witch, Luciana, is six glorious feet under, St. Ailbe's is closed due to human trespassers, and people are finally getting used to the fact that supernaturals exist in the world. It seems like the perfect time for a honeymoon.
Tessa and Dastien's trip to the Caribbean is turning out to be the honeymoon that fantasies are made of—sunset cruises, long walks on the beach, and every romantic cliché you can imagine. She couldn't be happier. So, when a local man turns up inexplicably dead on the beach, Tessa brushes it off. Not every bad thing that happens in the world is a supernatural mystery to be solved. And when Sebastian—one of the Council of Seven Alphas who rule all the werewolves—appears on the island, she thinks it must be a coincidence. Everyone needs a break now and then. Even council members. Right? Besides, Tessa is beyond determined to not let anything get in the way of her romantic vacation.
But when Dastien goes missing, the honeymoon is most definitely over. Tessa can't ignore the signs anymore. Something huge is going on. And whoever messed with Tessa's mate is in for a rude awakening. Because if there's one thing fighting rogue witches and werewolves has taught her, it's how to be Alpha.
And don't miss Chris Cannon's upcoming release, Burning Bright, out June 4th, 2018.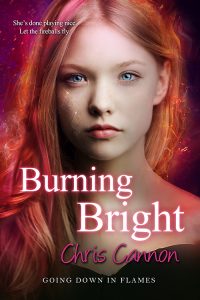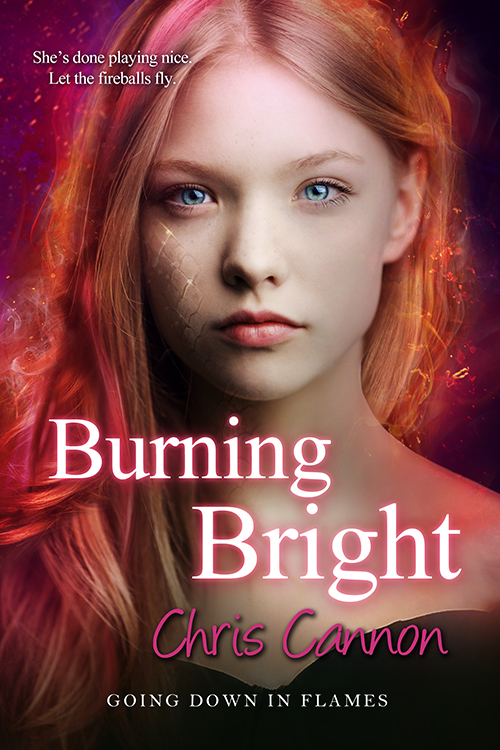 Synopsis: Bryn is back for her senior year at the Institute for Excellence, also known as shape-shifting dragon school. She isn't sure which is scarier, the life-force sucking dragons stalking campus or the fact that she's officially betrothed to Jaxon, a guy who will never love her. Not that she could ever love him, either… That's just ridiculous.
Senior year should be fun. Her parents are alive, she's finally fitting in, and she's learning how to be a Medic. But what's with Jaxon giving her strange looks? He runs hot and cold, and he doesn't even have the excuse of being a hybrid fire-and-ice-breathing dragon like her. One minute they're having a great time and the next, she wants to blast a fireball at his head. The marriage contract of doom looms over them–unless this match not made in heaven kindles a flame…
Sara Wolf's, New York Times Bestselling Author of Bring Me Their Hearts, pick is…
I'm EXTREMELY looking forward to Bruja Born, from Zoraida Cordova. I'm a huge sucker for anything witches, and Zoraida's first book Labyrinth Lost was incredibly awesome. The magic system was so rich and hypnotizing and Alex was such a take-no-prisoners protagonist, so I'm super psyched for the second book. It also comes out the same day my own book does, and I love that a book I'm looking forward to is my release day twinsie. 😀 On sale June 5, 2018
Synopsis: Three sisters. One spell. Countless dead.
Lula Mortiz feels like an outsider. Her sister's newfound Encantrix powers have wounded her in ways that Lula's bruja healing powers can't fix, and she longs for the comfort her family once brought her. Thank the Deos for Maks, her sweet, steady boyfriend who sees the beauty within her and brings light to her life.
Then a bus crash turns Lula's world upside down. Her classmates are all dead, including Maks. But Lula was born to heal, to fix. She can bring Maks back, even if it means seeking help from her sisters and defying Death herself. But magic that defies the laws of the deos is dangerous. Unpredictable. And when the dust settles, Maks isn't the only one who's been brought back…
And don't miss Sara Wolf's upcoming release, Bring Me Their Hearts, on sale June 5, 2018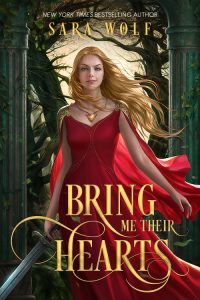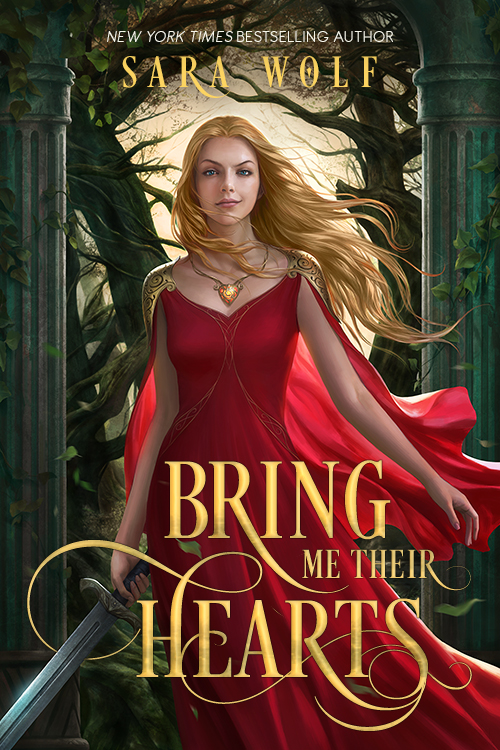 Synopsis: Zera is a Heartless—the immortal, unaging soldier of a witch. Bound to the witch Nightsinger ever since she saved her from the bandits who murdered her family, Zera longs for freedom from the woods they hide in. With her heart in a jar under Nightsinger's control, she serves the witch unquestioningly.
Until Nightsinger asks Zera for a prince's heart in exchange for her own, with one addendum: if she's discovered infiltrating the court, Nightsinger will destroy Zera's heart rather than see her tortured by the witch-hating nobles.
Crown Prince Lucien d'Malvane hates the royal court as much as it loves him—every tutor too afraid to correct him and every girl jockeying for a place at his darkly handsome side. No one can challenge him—until the arrival of Lady Zera. She's inelegant, smart-mouthed, carefree, and out for his blood. The prince's honor has him quickly aiming for her throat.
So begins a game of cat and mouse between a girl with nothing to lose and a boy who has it all.
Winner takes the loser's heart.
Literally.
Shannon Greenland's, author of Watching You, pick is…
My most anticipated read is BLINK by Sasha Dawn. Mystery. Suspense. Thriller. A kidnapping. A search. Questionable heroine. Yes, please! On sale May 1, 2018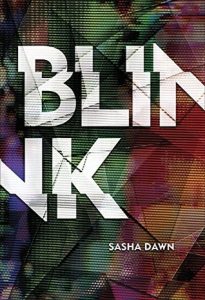 Synopsis: When Chatham begins to understand more about a crime she witnessed a decade ago, she disappears . . . in a blink. Finding her means more than simply saving her. It could also be the key to the town's longest unsolved mystery. Joshua's in love with Chatham and he's determined to find her and untangle the web of lies and mystery surrounding her. But who is Chatham really and what is her connection to the crime that was committed so long ago?
And don't miss Shannon Greenland's upcoming release, Watching You, on sale July 2, 2018.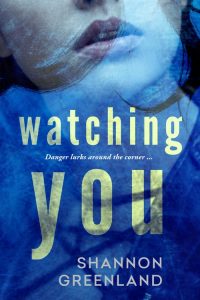 Synopsis:
Viola's always been that girl from that family, so a scholarship to a prestigious private school in Florida was supposed to be her ticket out of poverty and into a brand-new life. But Viola's secrets have followed her. Her relationship with the intelligent and gorgeous Riel should have been the salvation she needed—he understands her troubled past better than anyone. But then weird things start to happen.
Frightening messages.
Missing personal items.
The unsettling feeling that she's being watched.
Viola's never been one to give her trust easily, but she'll need to trust in Riel if she's going to survive her stalker. Because she's not fighting for a new life anymore—she's fighting to stay alive.
Lindsey Duga's, Debut Author of Kiss of the Royal, pick is…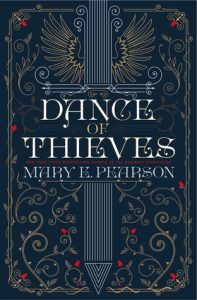 Having absolutely adored the Remnant Chronicles series, you can imagine my excitement for getting an entirely new story set in the same universe! I think what is most exciting to me though about this premise is the idea of a young king taking over an empire and ruling by his own moral code. I'm a total sucker when it comes to young rulers, especially those that go against the norm, and that's exactly what DANCE OF THIEVES has in store for me. I can't wait! On sale Aug. 7, 2018
Synopsis: A new novel in the New York Times–bestselling Remnant Chronicles universe, in which a reformed thief and the young leader of an outlaw dynasty lock wits in a battle that may cost them their lives—and their hearts.
When the patriarch of the Ballenger empire dies, his son, Jase, becomes its new leader. Even nearby kingdoms bow to the strength of this outlaw family, who have always governed by their own rules. But a new era looms on the horizon, set in motion by a young queen, which makes her the target of the dynasty's resentment and anger.
At the same time, Kazi, a legendary former street thief, is sent by the queen to investigate transgressions against the new settlements. When Kazi arrives in the forbidding land of the Ballengers, she learns that there is more to Jase than she thought. As unexpected events spiral out of their control, bringing them intimately together, they continue to play a cat and mouse game of false moves and motives in order to fulfill their own secret missions.
And don't miss Lindsey Duga's upcoming release, Kiss of the Royal, on sale July 3, 2018.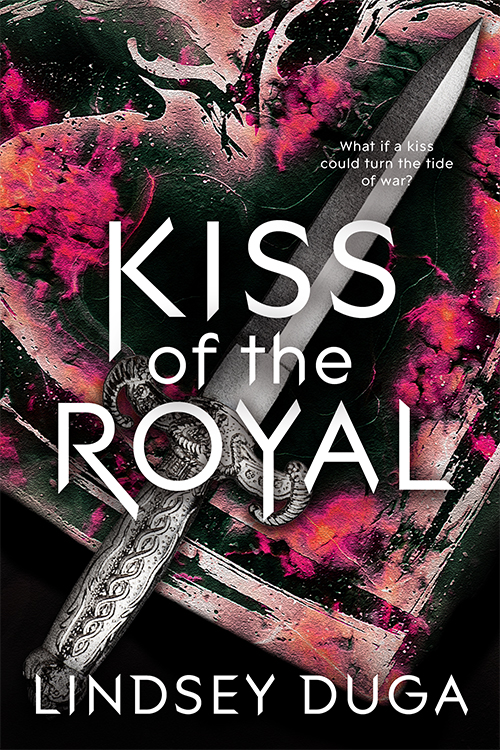 Synopsis: Princess Ivy has one goal—end the war against the Forces of Darkness.
Ivy's magic is more powerful than any other Royal's, but she needs a battle partner who can help her harness it. Prince Zach's unparalleled skill with a sword should make them an unstoppable pair—if only they could agree on…well, just about anything.
But Ivy's magic can only fully unlock with Zach's help, and he's not exactly cooperating.
Zach believes Ivy's magic is dangerous. Ivy believes they'll never win the war without it. Two warriors, one goal, and the fate of their world on the line. But the more they argue, the more they fall for each other. And only one of them can be right…
Monica Sanz's, Debut Author of Seventh Born, pick is…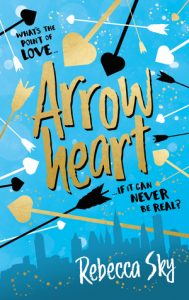 ARROWHEART is a contemporary fantasy that mixes mythology and romance–two of my favorite things! Not to mention, the main character has the ability to take the will of any boy she kisses. That sounds like all sorts of trouble and I am here for it. Rebecca is amazing at making readers feel ALL the feels through her writing, so I know I'm in for a great read! On sale June 14, 2018
Synopsis: The gods are gone.
The people have forgotten them.
But sixteen-year-old Rachel Patel can't forget – the gods control her life, or more specifically, her love life.
Being a Hedoness, one of a strong group of women descended from Greek God Eros, makes true love impossible for Rachel. She wields the power of that magical golden arrow, and with it, the promise to take the will of any boy she kisses. But the last thing Rachel wants is to force someone to love her . . .
When seventeen-year-old Benjamin Blake's disappearance links back to the Hedonesses, Rachel's world collides with his, and her biggest fear becomes a terrifying reality. She's falling for him – a messy, magnetic, arrow-over-feet type of fall.
Rachel distances herself, struggling to resist the growing attraction, but when he gives up his dream to help her evade arrest, distance becomes an insurmountable task. With the police hot on their trail, Rachel soon realizes there are darker forces hunting them – a group of mortals recruited by the gods who will stop at nothing to preserve the power of the Hedonesses – not to mention Eros himself, who is desperate to reverse the curse . . .
And don't miss Monica Sanz's upcoming release,  Seventh Born, on sale September 4, 2018.
Synopsis:
Abomination. Curse. Murderer. All names hurled at eighteen-year-old Seraphina Dovetail. As the seventh-born daughter to a witch, she's the cause of her mother losing her powers and, in turn, her life.
Abandoned as a child, Sera dreams of becoming an inspector and finding her family. To do that, she must be referred into the Advanced Studies Program at the Aetherium's Witchling Academy. Her birth order, quick temper, and tendency to set things on fire, however, have left her an outcast with failing marks…and just what Professor Nikolai Barrington is looking for.
The tall, brooding, yet exceedingly handsome young professor makes her a proposition: become his assistant and he'll give her the referral she needs. Sera is quickly thrust into a world where witches are being kidnapped, bodies are raised from the dead, and someone is burning seventh borns alive. As Sera and Barrington grow ever closer, she'll discover that some secrets are best left buried…and fire isn't the only thing that makes a witch burn.
And don't miss our Entangled team's most anticipated reads!
Riki's, Entangled publicity, pick…
My most anticipated Summer YA release is FAT GIRL ON A PLANE by Kelly deVos, releasing on June 5th. With a plus size fashion blogger who follows her dreams and finds that happiness comes at every size, I'm psyched for this body positive book!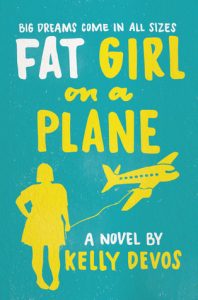 Synopsis: Don't miss this unforgettable debut novel, told in two timelines, about smart fashion, pursuing your dreams, and loving yourself!
FAT.
High school senior Cookie Vonn's post-graduation dreams include getting out of Phoenix, attending Parsons and becoming the next great fashion designer. But in the world of fashion, being fat is a cardinal sin. It doesn't help that she's constantly compared to her supermodel mother—and named after a dessert.
Thanks to her job at a fashion blog, Cookie scores a trip to New York to pitch her portfolio and appeal for a scholarship, but her plans are put on standby when she's declared too fat to fly. Forced to turn to her BFF for cash, Cookie buys a second seat on the plane. She arrives in the city to find that she's been replaced by the boss's daughter, a girl who's everything she's not—ultrathin and superrich. Bowing to society's pressure, she vows to lose weight, get out of the friend zone with her crush, and put her life on track.
SKINNY.
Cookie expected sunshine and rainbows, but nothing about her new life is turning out like she planned. When the fashion designer of the moment offers her what she's always wanted—an opportunity to live and study in New York—she finds herself in a world full of people more interested in putting women down than dressing them up. Her designs make waves, but her real dream of creating great clothes for people of all sizes seems to grow more distant by the day.
Will she realize that she's always had the power to make her own dreams come true?
Holly's, Entangled publicity, pick…
A Reaper at the Gates by Sabaa Tahir which releases on June 12.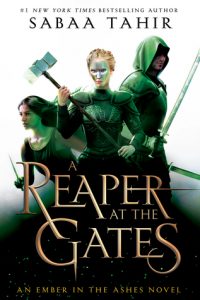 Synopsis: Beyond the Empire and within it, the threat of war looms ever larger.
The Blood Shrike, Helene Aquilla, is assailed on all sides. Emperor Marcus, haunted by his past, grows increasingly unstable, while the Commandant capitalizes on his madness to bolster her own power. As Helene searches for a way to hold back the approaching darkness, her sister's life and the lives of all those in the Empire hang in the balance.
Far to the east, Laia of Serra knows the fate of the world lies not in the machinations of the Martial court, but in stopping the Nightbringer. But while hunting for a way to bring him down, Laia faces unexpected threats from those she hoped would aid her, and is drawn into a battle she never thought she'd have to fight.
And in the land between the living and the dead, Elias Veturius has given up his freedom to serve as Soul Catcher. But in doing so, he has vowed himself to an ancient power that will stop at nothing to ensure Elias's devotion–even at the cost of his humanity.
Shayla's, Entangled publicity, pick…
Catwoman: Soulstealer by Sarah J. Maas which releases on August 7, 2018.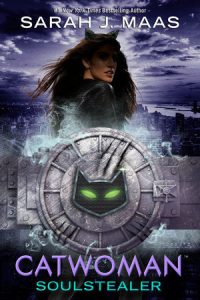 Synopsis: When the Bat's away, the Cat will play. It's time to see how many lives this cat really has. . . .
Two years after escaping Gotham City's slums, Selina Kyle returns as the mysterious and wealthy Holly Vanderhees. She quickly discovers that with Batman off on a vital mission, Batwing is left to hold back the tide of notorious criminals. Gotham City is ripe for the taking.
Meanwhile, Luke Fox wants to prove he has what it takes to help people in his role as Batwing. He targets a new thief on the prowl who seems cleverer than most. She has teamed up with Poison Ivy and Harley Quinn, and together they are wreaking havoc. This Catwoman may be Batwing's undoing.
Heather's, Entangled ninja, pick…
I fell instantly in love with Stephanie Garber's Caraval last year, and cannot wait for her upcoming release, Legendary, which releases on May 29th. It's straddling the line between spring and summer, but that's one book I will be reading for sure! It's mesmerizing and reminds me a bit of The Night Circus by Erin Morgenstern so readers of that book will likely love Stephanie's series.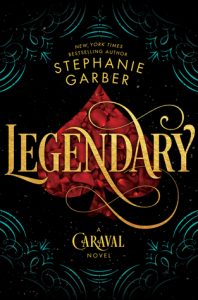 Synopsis: A heart to protect. A debt to repay. A game to win.
After being swept up in the magical world of Caraval, Donatella Dragna has finally escaped her father and saved her sister Scarlett from a disastrous arranged marriage. The girls should be celebrating, but Tella isn't yet free. She made a desperate bargain with a mysterious criminal, and what Tella owes him no one has ever been able to deliver: Caraval Master Legend's true name.
The only chance of uncovering Legend's identity is to win Caraval, so Tella throws herself into the legendary competition once more—and into the path of the murderous heir to the throne, a doomed love story, and a web of secrets…including her sister's. Caraval has always demanded bravery, cunning, and sacrifice. But now the game is asking for more. If Tella can't fulfill her bargain and deliver Legend's name, she'll lose everything she cares about—maybe even her life. But if she wins, Legend and Caraval will be destroyed forever.
Welcome, welcome to Caraval…the games have only just begun.
Debbie's, Entangled publicity, pick…
My Plain Jane by Cynthia Hand, Brodi Ashton and Jodi Meadows releases on June 26, 2018. With three amazing authors how can you go wrong?!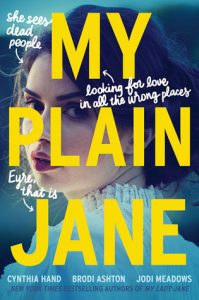 Synopsis: You may think you know the story. After a miserable childhood, penniless orphan Jane Eyre embarks on a new life as a governess at Thornfield Hall. There, she meets one dark, brooding Mr. Rochester. Despite their significant age gap (!) and his uneven temper (!!), they fall in love—and, Reader, she marries him. (!!!)
Or does she?
Prepare for an adventure of Gothic proportions, in which all is not as it seems, a certain gentleman is hiding more than skeletons in his closets, and one orphan Jane Eyre, aspiring author Charlotte Brontë, and supernatural investigator Alexander Blackwood are about to be drawn together on the most epic ghost hunt this side of Wuthering Heights.
About Author